Latest News on Benjamin Grosvenor
Benjamin Grosvenor News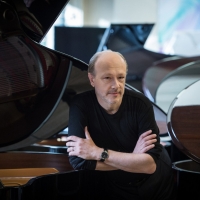 William Bolcom Tribute Concert to Feature Collaborator And Virtuoso Pianist Marc-André Hamelin & More
by Chloe Rabinowitz - May 3, 2022
The William Bolcom Tribute Concert, presented in partnership between Pro Musica of Detroit and The Detroit Institute of Arts, features a stellar cast of musicians, including one of Mr. Bolcom's closest musical collaborators - award-winning recording artist, pianist, and composer Marc-André Hamelin.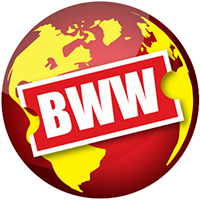 Celebrity Series Of Boston Announces 2022/23 Season
by Stephi Wild - May 3, 2022
The Celebrity Series of Boston announces its 2022/23 season today, marking 84 years of bringing touring and local performing artists to Boston.
San Diego Symphony Announces 2022-2023 Concert Season, Featuring 16 Programs at 6 Venues
by Chloe Rabinowitz - May 2, 2022
The San Diego Symphony today announced its 2022-23 Jacobs Masterworks Classical concert season, offering 16 programs of classical and contemporary masterworks from October 1, 2022 through May 27, 2023.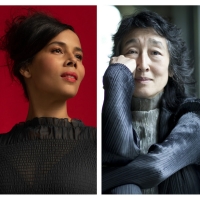 Carnegie Hall Announces 2022-2023 Season, Featuring More Than 150 Concerts
by Chloe Rabinowitz - Apr 26, 2022
Carnegie Hall today announced programming for its 2022–2023 season, including more than 150 concerts by many of the world's leading artists and ensembles, plus a wide range of innovative education and social impact programs created by Carnegie Hall's Weill Music Institute, serving audiences in New York City and beyond.
Philharmonia Orchestra Announces 2022-23 London Season With Principal Conductor Santtu-Matias Rouvali
by Stephi Wild - Apr 5, 2022
The Philharmonia Orchestra, conducted by Principal Conductor Santtu-Matias Rouvali, opens the season with two Mahler concerts alongside contemporary works. On 22 September Santtu conducts Mahler's Symphony No. 5, John Adams's 'Must the Devil Have All the Good Tunes?' with pianist and returning Southbank Centre resident VĂ­kingur Ă"lafsson, alongside Philharmonia Featured Composer for the season Anna Clyne's 'Masquerade'.
Wigmore Hall Announces 224 Concerts for April-July 2022
by Stephi Wild - Feb 15, 2022
Wigmore Hall, home to the UK's largest classical music concert programme, announces the full line up of 224 concerts from April 2022 until the end of the concert season in July 2022.
Jonathon Heyward Makes North American Debuts With Baltimore Symphony Orchestra & More
by Chloe Rabinowitz - Jan 19, 2022
Classical music performers and promoters, argues Jonathon Heyward, should bring palpable change to the communities they serve. The American conductor spent much time during successive lockdowns contemplating the artform's past, present and future.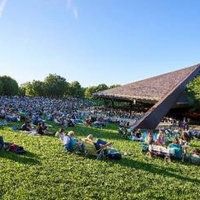 The Cleveland Orchestra Announces 2022 BLOSSOM MUSIC FESTIVAL
by Marissa Tomeo - Jan 16, 2022
The Cleveland Orchestra announces its 2022 Blossom Music Festival season presented by The J.M. Smucker Co. with a lineup of concerts. Nineteen concerts are currently part of the 2022 Blossom Music Festival, which runs from the Fourth of July through Labor Day weekend (July 2 – September 4) at the Orchestra's scenic summer home nestled in Cuyahoga Valley National Park. Subscriptions are on sale now, with individual tickets available for purchase on Monday, April 4.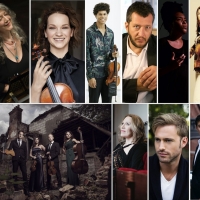 Wigmore Hall Announces Concerts For Januaryâ€"March 2022
by Stephi Wild - Nov 16, 2021
Wigmore Hall, home to UK's largest classical music concert programme, rings in 2022 with 162 concerts from January to March.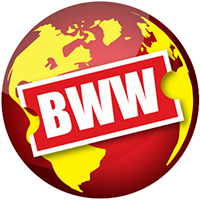 Philharmonia Orchestra Announces Spring /Summer 2022 London Season
by Stephi Wild - Nov 4, 2021
Santtu-Matias Rouvali's first concert with the Philharmonia in 2022 is a crowd-pleasing matinee programme that is well suited to his balletic style. Giving every member of the orchestra a well-deserved moment in the spotlight, the programme features Rimsky-Korsakov's Scheherazade and Ravel's Boléro.
Benjamin Grosvenor Videos

VIDEO: Get A First Look At 'Foreign Bodies' Multidisciplinary Event Conducted and Hosted by Esa-Pekka Salonen
by Alan Henry - May 21, 2018
The New York Philharmonic announces Foreign Bodies, a one-night-only multidisciplinary event conducted and hosted by Esa-Pekka Salonen, concluding his tenure as The Marie-Jos e Kravis Composer-in-Residence. The concert, Friday, June 8, 2018, at 8:00 p.m., will feature Esa-Pekka Salonen's Foreign Bodies, accompanied by the World Premiere of a live video installation by Tal Rosner; Dan el Bjarnason's Violin Concerto, with Pekka Kuusisto in his New York Philharmonic debut; and Obsidian Tear, a dance work choreographed by Wayne McGregor performed by members of the Boston Ballet (Philharmonic debut) and set to Mr. Salonen's Nyx and Lachen verlernt. Foreign Bodies will be casual and multi-sensory; drinks and conversation will flow as attendees mingle with the performers, who will give additional impromptu performances throughout the event.