Latest News on Basil Kreimendahl
Basil Kreimendahl News
Jesse Eisenberg to Host Rattlestick Theater Season Jam Featuring Dael Orlandersmith, Edward Astor Chin & More
by Chloe Rabinowitz - Sep 8, 2022
Rattlestick Theater will celebrate the launch of their 28th season via their 'Season Jam' hosted by Rattlestick alumni playwright/actor Jesse Eisenberg (The Social Network, The Revisionist).
Rattlestick Theater Announces 2022-2023 Season Featuring Two World Premieres & More
by Chloe Rabinowitz - Aug 18, 2022
Rattlestick Theater has announced their upcoming 2022-2023 season. Rattlestick's major programming includes the world premiere production of The Gett by Liba Vaynberg, a co-commission with Rattlestick and Congregation Beth Elohim; AMANI by a.k payne, produced in partnership with the renowned National Black Theatre, and more.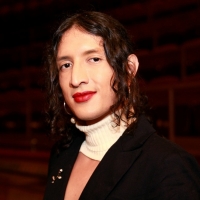 Playwright Nonprofit PlayPenn Announces New Associate Artistic Directors
by A.A. Cristi - Apr 18, 2022
Today, PlayPenn announced the addition of two new Associate Artistic Directors: Susan Dalian (she/her) and Santiago Iacinti (they/them), who join the nationally acclaimed artist-driven organization dedicated to the development of new plays and playwrights. Collectively, the newly-hired leaders have decades of experience bringing plays to life—on- and off-stage—directing, developing scripts, writing, and production.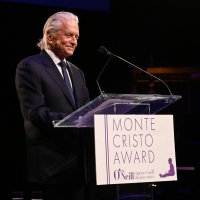 Photos: Michael Douglas, Joshua Henry & More at Eugene O'Neill's Theatre Center's 21st Monte Cristo Awards
by Chloe Rabinowitz - Apr 12, 2022
Last night in New York City, Michael Douglas and Joshua Henry attended the Eugene O'Neill's Theatre Center's  21st Monte Cristo Awards which honored George C. White.
Norm Lewis, Heidi Blickenstaff, Joshua Henry, and More Set For Eugene O'Neill Theatre Center's Monte Cristo Award Gala
by Stephi Wild - Mar 24, 2022
The evening will feature performances and remarks by Norm Lewis, Heidi Blickenstaff, Joshua Henry, Tom Kitt, Stephanie D'Abruzzo, Tyler Bunch, Scott Richards, Paulette Haupt, Ellie Ellsworth and others.  
Eugene O'Neill Theatre Center to Honor George C. White at Monte Cristo Award Gala
by Chloe Rabinowitz - Jan 24, 2022
The Eugene O'Neill Theater Center has announced that it will present the 21st Monte Cristo Award to its Founder George C. White.   George's career includes not only his 37 years as President of the O'Neill and Chairman of its Board of Trustees, but also numerous activities and accomplishments in theater throughout the world.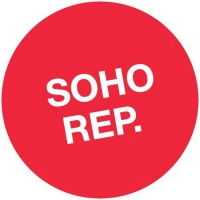 Soho Rep. Announces 2021-22 Season
by Chloe Rabinowitz - Sep 15, 2021
Soho Rep. today announced a robust 2021-22 season with which it will reopen its home at 46 Walker Street. The company welcomes full-capacity in-person audiences back for the first time since late 2019 with the presentation of works-in-progress from the Writer/Director Lab, a signature program of the theater for over two decades.
Cristin Milioti, Dylan Baker, Christopher Abbott and More Set for Sixth Edition of THE HOMEBOUND PROJECT
by Chloe Rabinowitz - Jan 6, 2021
Following its debut on May 6, 2020, The Homebound Project has announced the lineup for a surprise sixth edition airing January 13–17, 2021. Co-creators Catya McMullen and Jenna Worsham, along with their all-volunteer team, have also announced that this online theater initiative brought together 137 artists, and premiered 56 new theater works.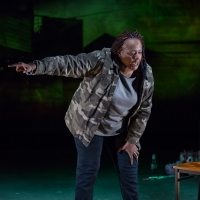 Rattlestick Playwrights Theater Announces Fall 2020 Season
by Chloe Rabinowitz - Oct 21, 2020
Rattlestick Playwrights Theater has announced a robust season of programming this fall that highlights necessary theatrical voices while deepening connections between audiences and artists in new and meaningful ways.
Soho Rep. Launches Job Creation Program Called SOHO REP. PROJECT NUMBER ONE
by Chloe Rabinowitz - Sep 24, 2020
Responding to the extreme precarity the artistic community is experiencing amidst a dire lack of government intervention, Soho Rep. Project Number One creates jobs to support artists in this moment and will be part of building a new path forward.