Latest News on Barry Cryer
Stage Credits
  [London Fringe]
Lost Musicals Concert, 1993
Louis Blore/King of France
Writing
Additional Material
Stage
Performances
  [London Fringe]
Lost Musicals Concert, 1993
Louis Blore/King of France
Writing
Additional Material
Barry Cryer News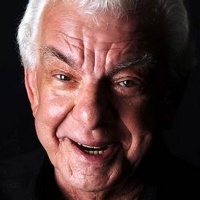 Barry Cryer: A Celebration Comes to the Lyric Theatre
by Stephi Wild - May 4, 2022
Glittering array of stars gather to remember iconic talent in special one-off show on 13th June including Stephen Fry, Judi Dench, Bill Bailey, Harry Hill, Maureen Lipman, Barry Humphries and Stewart Lee, plus recorded tributes from the likes of Stephen Merchant, Sandi Toksvig, Emma Thompson & Lee Mack…
Johnny Vegas Wins Legend Of Comedy Award At Leicester Comedy Festival Award Ceremony
by Stephi Wild - Mar 30, 2020
This evening Leicester Comedy Festival, the longest running comedy festival in Europe, presented Johnny Vegas with the Legend of Comedy award at their annual ceremony to honour comedians and others involved in the festival.
An Evening Of Eric & Ern Comes to Storyhouse This Autumn
by A.A. Cristi - Jun 14, 2018
A brilliant homage to Britain's best-loved double act Eric Morecambe and Ernie Wise, evoking mirth and memories, is to tour the UK - including a visit to Storyhouse this Autumn.
Gilded Balloon Announces Full Programme
by Stephi Wild - May 17, 2018
Jack Docherty makes his first Fringe appearance in 25 years, as The Miss Behave Gameshow returns to the UK, with Judah Friedlander, Anya Anastasia and a stellar Theatre line-up in tow.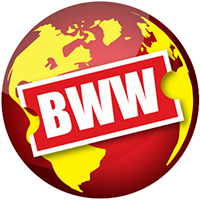 Summer Season Announced at Live At Zédel
by Stephi Wild - May 3, 2018
Live At Zedel, Soho's unique live entertainment concept at Crazy Coqs, announces their new 2018 summer season produced in partnership with Fane Productions.

Nicholas Parsons Collects Legend Of Comedy Award At Leicester Comedy Festival Annual Award Ceremony
by A.A. Cristi - Mar 26, 2018
Tonight Leicester Comedy Festival hosted its annual award ceremony at The Haymarket Theatre (Leicester) honouring the comedians, venues and promoters that make the festival one of the largest and most successful in Europe. The ceremony was hosted by Mark Dolan and attended by Nicholas Parsons who collected the Legend of Comedy Award.  Previous legends have included Victoria Wood, Barry Cryer, Rik Mayall, Ken Dodd and Sir Norman Wisdom.

Emerging Comedians Showcased At Leicester Comedy Festival 2018
by Stephi Wild - Dec 21, 2017
New & emerging comedians from across the UK have been announced to take part in a series of prestigious comedy competitions and events at Leicester Comedy Festival 2018. The comedians will take part in competitions including Silver Stand Up, Leicester Mercury Comedian of the Year, The UK Pun Championships or the new Circuit Breakers showcase set up following a crowd funding campaign. All the shows will take place as part of the 25th anniversary of Leicester Comedy Festival which takes place from 7-25 February 2018. Full details about the festival can be obtained by visiting www.comedy-festival.co.uk
London Premiere Of DAD'S ARMY RADIO HOUR Comes to Live At Zedel
by Stephi Wild - Dec 4, 2017
This January, the classic BBC sitcom Dad's Army is brought to life in a unique staging at Piccadilly Circus's intimate performance venue Live at Z del for a limited three-week run.

Exeter Northcott Theatre Announces 2018 Spring Summer Season
by Stephi Wild - Nov 28, 2017
Exeter Northcott Theatre announces a packed 2018 spring and summer season with tickets now on sale for more than 50 new shows. As a year of 50th anniversary celebrations begin, a diverse programme puts classical drama, new writing and modern adaptations alongside dance, opera, musicals and comedy.
Leicester Comedy Festival Announces 2018 Line-Up Featuring Over 800 Events and More
by BWW News Desk - Nov 1, 2017
Leicester Comedy Festival (7th 25th February) today launches its 2018 festival line-up with a bumper 164 page brochure, featuring 836 events across 69 venues, performed by 613 comedians and performers; an increase of 8.5% on last year.
Barry Cryer Frequently Asked Questions
How many shows has Barry Cryer written?
Barry Cryer has written 1 shows including ...And Another Thing (Additional Material).