Latest News on Arthur Rubinstein:
Latest News on Arthur Rubinstein
Stage Credits
Productions
[US Tour, 1976]
Musical Director
[Broadway, 1975]
Composer
Composer
Musical Director
[Off-Broadway, 1970]
Orchestrator
Arthur Rubinstein Awards and Nominations
 
Tony Awards - 1986 - Best Revival

Arthur Rubin, Sweet Charity
Arthur Rubinstein News
The Strings of Modus Operandi Orchestra to Perform at Merkin Hall in November
by Blair Ingenthron - Nov 13, 2022
On Wednesday, November 30th from 6:30-8:00 pm, The Strings of Modus Operandi Orchestra (MOO) will perform in their Merkin Hall debut.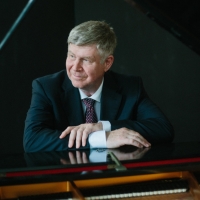 Renowned Pianist Ian Hobson To Perform Robert Schumann SONATA FORMS At Tenri Cultural Institute, December 16
by A.A. Cristi - Nov 2, 2022
The immensely versatile and internationally lauded pianist and conductor Ian Hobson, whose playing has been described by Gramophone as 'intensely alive to expressive nuance, textural clarity and elastic shaping,' continues his Robert Schumann Cycle recital series with a program entitled Sonata Forms on Friday evening, December 16, 2022 at 7:30 p.m., at New York's Tenri Cultural Institute (43A W 13th St, New York, NY 10011).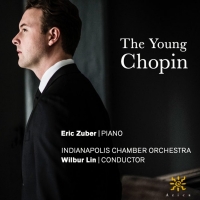 Pianist Eric Zuber Releases Debut Album, The Young Chopin, On Azica Recordsn November 18
by A.A. Cristi - Oct 4, 2022
On Friday, November 18, 2022, international award-winning pianist Eric Zuber, releases his debut album, The Young Chopin on Azica Records.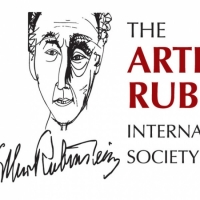 Chinese Pianist Cunmo Yin Makes New York Debut At Carnegie's Weill Recital Hall
by Blair Ingenthron - Sep 10, 2022
On Thursday evening, October 20 at 7 PM, The American Friends of the Arthur Rubinstein International Piano Master Competition will present Chinese Pianist CUNMO YIN (pronounced tsuen-mo) at Carnegie Hall's intimate jewel-box Weill Recital Hall.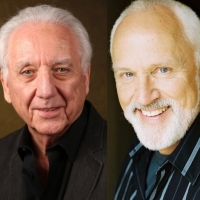 Bob Gunton, John Rubinstein, & Carolyn McCormick to Star in THE SOAP MYTH in The Hamptons This Summer
by Chloe Rabinowitz - Jun 23, 2022
Bob Gunton, a two-time Tony nominee, Drama Desk and Obie winner (Sweeney Todd, Evita, How I Got That Story) will return to the New York area stage after a thirty-year hiatus to star in the acclaimed drama The Soap Myth by Drama Desk winner Jeff Cohen Aug 10-28 at Southampton Cultural Center.
2022 Honens International Piano Competition Semifinalists Announced
by Chloe Rabinowitz - May 18, 2022
Ten pianists have been chosen to advance to the Semifinals of Canada's Honens International Piano Competition. The pianists (aged 21 to 31) come from seven countries: Austria, Hungary, Poland, Russia, South Korea, Ukraine, and the United States.
Canadian Pianist Janina Fialkowska Returns to Calgary Philharmonic Orchestra
by Stephi Wild - Apr 22, 2022
The Calgary Philharmonic Orchestra and Music Director Rune Bergmann warmly welcome beloved Canadian pianist Janina Fialkowska on April 29 and 30 (7:30 pm) at the Jack Singer Concert Hall. The celebrated musician has enchanted audiences and critics around the world for more than 40 years 'ÄĒ legendary pianist Arthur Rubinstein described her as a 'Äúborn Chopin interpreter.'ÄĚ
Mazel Tov: 13 'Ä" O MUSICAL Opens With an All Teen Cast and Band
by Claudio Erlichman - Mar 25, 2022
Following a move from NY City to small-town Indiana, young Evan Goldman grapples with his parents' divorce, prepares for his impending Bar Mitzvah, and navigates the complicated social circles of a new school. With known names in the Brazilian cast, the show is the only Broadway musical ever with a cast and band entirely made of teenagers.
Pianist Mackenzie Melemed Makes PSO Debut This Month
by Stephi Wild - Mar 8, 2022
Rising pianist Mackenzie Melemed makes his Princeton Symphony Orchestra (PSO) debut performing Alexander Scriabin's Piano Concerto in F-sharp Minor, Op. 20 on Saturday, March 26 at 8pm and Sunday, March 27 at 4pm.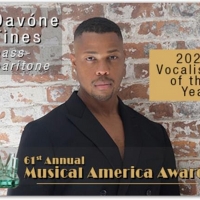 Davóne Tines to be Honored as Vocalist of the Year at the 61st Annual MUSICAL AMERICA AWARDS
by Gigi Gervais - Dec 4, 2021
Bass-baritone Davóne Tines, who in October was announced as Musical America's 2022 Vocalist of the Year, will be honored for this achievement at the 61st annual Musical America Awards, to be held virtually via Facebook Live on Sunday, December 5 at 4:00 p.m. ET.
Arthur Rubinstein Videos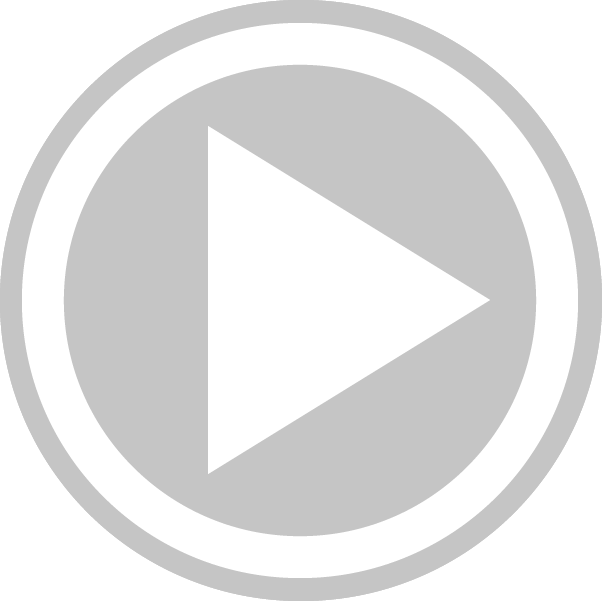 VIDEO: The Met Orchestra Rehearses Tchaikovsky's 4th Symphony Ahead of Carnegie Hall Concert 5/18
by Alan Henry - May 17, 2018
In the video below, Mirga GraŇĺynit?-Tyla leads the Met Orchestra in the finale of Tchaikovsky's Fourth Symphony in preparation for the ensemble's May 18 performance at Carnegie Hall.¬†
Arthur Rubinstein Frequently Asked Questions
What awards has Arthur Rubinstein been nominated for?
Best Revival (Tony Awards) for Sweet Charity .
What awards has Arthur Rubinstein won?
Best Revival (Tony Awards) for Sweet Charity.