Latest News on Amelia Dombrowski
Stage Credits
Productions
[Broadway, 2009]
Assistant Costume Designer
[Broadway, 2009]
Associate Costume Designer
[Broadway, 2008]
Assistant Costume Designer
[Broadway, 2007]
Assistant Costume Designer
[Broadway, 2007]
Associate Costume Designer
[Broadway, 2006]
Assistant Costume Designer
Stage
Productions
[Broadway, 2009]
Assistant Costume Designer
[Broadway, 2009]
Associate Costume Designer
[Broadway, 2008]
Assistant Costume Designer
[Broadway, 2007]
Assistant Costume Designer
[Broadway, 2007]
Associate Costume Designer
[Broadway, 2006]
Assistant Costume Designer
Amelia Dombrowski News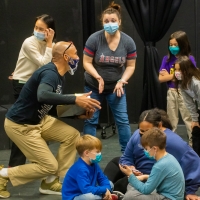 Photos: Photos: Inside the Making of THE GHOSTS ALL AROUND YOU on Roosevelt Island
by A.A. Cristi - Nov 24, 2021
Main Street Theatre & Dance Alliance announces the opening of "The Ghosts All Around You" in the Howe Theatre, running Dec 10-12 and 17-19, 2021 (in-person & livestreamed).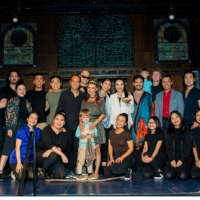 Photo Flash: Take a Look Inside the NAAP Developmental Workshop THE MONKEY KING: A MODERN MUSICAL
by Chloe Rabinowitz - Nov 4, 2019
Get a glimpse into the legendary world of a?oeThe Monkey King, A Modern Musicala??, which had a developmental workshop presented by National Asian Artists Project (NAAP). The workshop took place on Thursday, Oct 3, 2019 at Actors Temple Theatre in NYC. A cast of 9 actors representative of the asian theatre community and members of NAAP, under the direction of Steven Eng, brought an explosive new musical to life at the Actors Temple Theater (339 W 47th St, New York, NY) on Oct 3.