Latest News on Adin Lenahan
Adin Lenahan News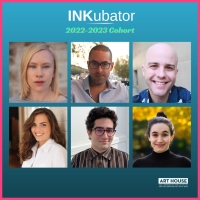 Art House Productions Announces 2022-2023 INKubator Playwrights
by Stephi Wild - Oct 4, 2022
Art House Productions has announced the 2022-2023 cohort of its INKubator Program. INKubator is a year-long new play process for a select group of 6 New Jersey-Associated playwrights in residence at Art House Productions.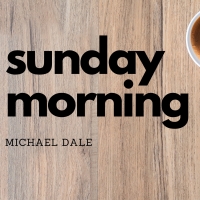 Sunday Morning Michael Dale: The Fire This Time Festival's 13th Year of Spotlighting Early-Career Playwrights From The African Diaspora
by Michael Dale - Jul 10, 2022
With a name lending new urgency to a rhyming couplet from the African-American spiritual 'Mary, Don't You Weep' ('God gave Noah the rainbow sign / No more water, the fire next time') the annual Fire This Time Festival has produced dozens of ten-minutes plays in its mission to 'provide a platform for early-career playwrights from the African diaspora to explore new directions for 21st century theater'.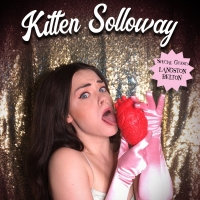 Annie-Sage Whitehurst to Present Kitten Solloway's THE KEEPIN' COZY SHOW at The Player's Theatre
by Chloe Rabinowitz - Jun 20, 2022
Tired of being critically ignored and generally abandoned, 'Hollywood's Most Available Ingenue' Kitten Solloway (played by creator Annie-Sage Whitehurst) has decided to open her bedroom doors to The Public for a special night of comedy, philosophy, beautiful people, and revolting intimacy.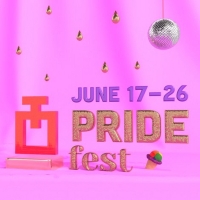 The Tank Announces Lineup for PRIDEFEST 2022
by Chloe Rabinowitz - Jun 13, 2022
The Tank has announced initial programming for its annual PrideFest. Every year in June, The Tank opens the floor to a wide variety of performances and discussions surrounding the topics of sexuality, gender, and equality, old battles, and new ways of fighting them.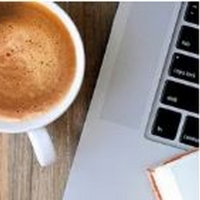 Sunday Morning Michael Dale: Hey, Old Friend
by Michael Dale - Jan 30, 2022
Like Sweeney Todd's right arm, I haven't thought of the Theatre District as being complete again until the reopening of that historic watering hole and bistro on 44th Street, Sardi's.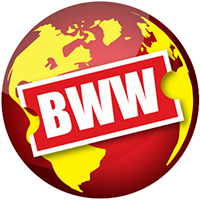 New York Shakespeare Exchange Presents THE WINTER'S TALE
by A.A. Cristi - Sep 3, 2021
New York Shakespeare Exchange has announced their upcoming outdoor production of Shakespeare's THE WINTER'S TALE, directed by Liz Thaler. THE WINTER'S TALE begins performances on Saturday, September 18 for a limited engagement through Sunday, October 10.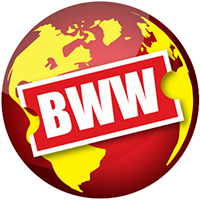 8th Annual Rita And Burton Goldberg MFA Playwrights Festival Comes to Hunter College
by Julie Musbach - May 1, 2019
Wednesday, May 8, 2019 kicks off the eighth annual Rita and Burton Goldberg MFA Playwrights Festival at Hunter College. Under the leadership of Annie Baker and Branden Jacobs-Jenkins, Hunter's MFA Playwriting Program features intensive, hands-on writing workshops that foster a tight-knit, supportive community of artists committed to challenging assumptions about what theater is and will become.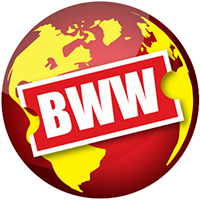 Hunter College Theatre Department and South Street Seaport Museum Present 'Long Voyage Home: Eugene O'Neill's Plays of the Sea'
by Stephi Wild - Aug 8, 2018
The Hunter College Theatre Department and South Street Seaport Museum present Long Voyage Home: Eugene O'Neill's Plays of the Sea, an experiential evening of three one acts performed on the newly-restored Wavertree ship on Pier 16 at New York City's South Street Seaport.Barbara Bosch directs a cast of 16, including Azime Aydogmu, Jhoel Centeno, William English. Andrew Fitzsimons*, Idriz Gjokaj, Erin Jeffries, Dennis Lee, Adin Lenahan, Joyce Lim, Kevin Maloof, Victor La Mantia*, Alexander Nero, Pamela Savino, George Sheffey*, Guy Ventoliere*, and Jacqueline Wade*. Eight performances will be staged at Hunter College 695 Park Avenue (at 68th Street) and aboard the Wavertree ship, Pier 16, South Street Seaport from August 28-September 9, 2018.
Line-Up Announced for 2018 Fresh Fruit Festival
by Julie Musbach - Jun 18, 2018
The 16th Season of the Fresh Fruit Festival promises to be a great one and already began at the top of the year! Powerful nights of staged readings, discussions, and poetry events have been added to All-Out Arts' Festival of works celebrating the diversity of the LGBTQ Community through live performance.

Winners Announced for The Annual Fresh Fruit Festival Awards: The FRUITIES
by Julie Musbach - Apr 11, 2018
All-Out Arts and the acclaimed Fresh Fruit Festival will celebrate notable selections from last year's Fresh Fruit Festival. 'It was a very powerful season,' said Louis Lopardi, the executive producer of the festival. 'It's fitting for our 15th year. So many amazing works,' he continued. 'And looking forward to one of most exiting seasons to come!' he concluded.