Latest News on Aaron Heick
Stage Credits
Productions
[Broadway, 1994]
Reeds
Aaron Heick News
Photos: The RRazz Room Presents Linda Eder at the Eissey Theater
by Stephen Sorokoff - Apr 3, 2022
"My name is Linda Eder and I'm a singer... and that's all you need to know!"  That's how Linda Eder greeted her audience and began a great evening of musical thrills as the RRazz Room presented Ms. Eder at the Eissey Theater in North Palm last night. Music director Billy Stritch was at the keyboard heading a formidable band of some of the finest musicians in the industry.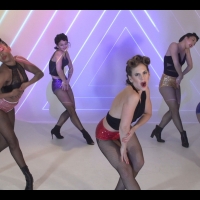 BWW Exclusive: Dawn Derow Releases Music Video From Album MY SHIP: SONGS FROM 1941
by Stephen Mosher - Jan 4, 2022
Dawn Derow's hit cabaret show has been laid down in the recording studio, and the first music video has been released in a Broadway World exclusive.
Annual Rob Mathes Holiday Concert to be Presented Online To Celebrate The 2021 Holidays
by Chloe Rabinowitz - Nov 24, 2021
The annual Rob Mathes Holiday Concert is happening this year but will be performed in advance and taped for airing on Rob Mathes' YouTube channel, Rob Mathes Music, for two weeks during the holiday season from December 22 through January 5.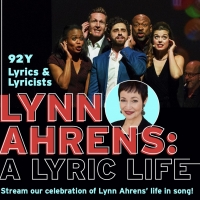 LYNN AHRENS: A LYRIC LIFE to Premiere Digitally, Featuring Nikki Renée Daniels, Brandon Uranowitz and More
by Chloe Rabinowitz - Dec 16, 2020
Ragtime. Anastasia. Once On This Island. A Man of No Importance. My Favorite Year. Lynn Ahrens has created lyrics for award winning songs for Broadway, Hollywood, and television earning Tony, Drama Desk and Outer Critics Circle Awards, in addition to Academy Award, Grammy Award and Golden Globe nominations.
BWW Review: Isabelle Georges Came, She Saw, She Conquered 54 Below with OH LA LA
by Stephen Mosher - Nov 16, 2019
The French singing actor and star of theater and cabaret stages packed 54 Below with a crowd of rabid fans, old and new, and one hopes and prays it won't be the last time.
BWW Review: FRANK WILDHORN & FRIENDS Illuminates at The Green Room 42
by Brady Schwind - Nov 1, 2019
FRANK WILDHORN & FRIENDS Illuminates at The Green Room 42

Urban Folk Jazz Legend KJ Denhert & Quartet Return To Westchester Collaborative Theater
by Stephi Wild - May 11, 2019
On Saturday May 25, Westchester Collaborative Theater (WCT) will continue its Jazz Masters series with a local favorite showcasing the sounds of the KJ Denhert Quartet. Urban folk jazz great Denhert, named one of Jazz.com's top female vocalists and four time Independent Music Award nominee, will be accompanied by Mamadou Ba on bass, Aaron Heick on sax, Etienne Stadwijk on keyboard and Ray Levier on drums.
WE CHOSE TO GO TO THE MOON Celebrates 50th Anniversary Of Moon Landing This July
by A.A. Cristi - Mar 20, 2019
Commemorating the 50th anniversary of the Apollo 11 moon landing, Carnegie Hall presents two performances of We Chose to Go to the Moon—a music and multimedia presentation that reignites the unforgettable moments of the historic mission—on Tuesday evening, July 16 and Saturday evening, July 20 in Zankel Hall, created and narrated by historian John Monsky.

SIMPLY STARSTRUCK: A Humorous Tale Features The Music Of Barbra Streisand Comes to The Cutting Room
by Stephi Wild - Mar 10, 2019
New York cabaret artist, LINDA SUE MOSHIER, weaves a humorous tale of inspiration featuring the music of Barbra Streisand. With iconic songs like 'He Touched Me' and 'Starting Here, Starting Now' and lesser-known gems like 'I'm All Smiles' 'When in Rome' and 'Sweet Zoo', Linda takes us from her childhood in Kansas through a musical adventure to face what each singer must face - finding her own voice. And with one VERY SPECIAL GUEST she just might find it. Directed by Kevin B McGlynn, Music Direction by Phil Hall w/Aaron Heick, Ed MacEachen, Ray Marchica and Karl Spicer. April 14th @ 7:00pm (doors open at 6:00pm)
Schimmel Center At Pace University Presents BABY, DREAM YOUR DREAM
by BWW News Desk - Mar 9, 2019
Schimmel Center at Pace University concludes its 2018-19 Cabaret Series with an evening of standards and musical theater selections composed by women titled Baby, Dream Your Dream: The Great Women Songwriters today, March 9, 2019 at 7:30pm. Tickets start at $29 and can be purchased at SchimmelCenter.org, by phone at 212-346-1715, or by visiting the Schimmel Center Box Office at 3 Spruce Street, Manhattan. Box office hours are Tuesday-Today, Noon-5pm, and then beginning three hours prior to each performance, through intermission.