Brevard Symphony Presents Beethoven Symphony No. 5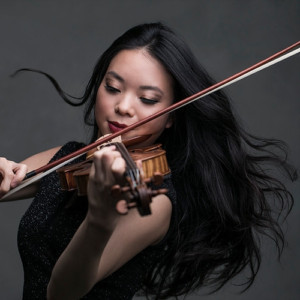 Throughout history, perhaps no other composition has opened more hearts and minds to the glorious world of symphonic music than Ludwig van Beethoven's Fifth Symphony. On November 17th, under the baton of Maestro Christopher Confessore, the Brevard Symphony Orchestra brings the awe and exhilaration of this most epic of all symphonies to life. Concert begins at 8pm at the King Center For The Performing Arts In Melbourne.
Also on the program, students from all three orchestras in the Brevard Symphony Youth Orchestra will join the BSO for a side-by-side performance of the final movement of Ralph Vaughan Williams's Concerto Grosso - a work written for performers of varying skill levels from beginner to professional. It's the perfect piece for this special occasion - with more than 100 string players on stage for this performance.
The concert also features Felix Mendelssohn's beloved Violin Concerto featuring violinist Sirena Huang, grand prize winner of the 2017 Elmar Oliveira International Violin Competition. The Concerto opens with a soaring violin melody whose lyricism is full of tremendous passion yet tempered with a sense of restlessness and melancholy. The Andante is cast in three sections and is an effective and moving "song without words." The solo violin sings the principal subject in a wonderfully poised and graceful manner. The finale, which also follows without pause, is full of effervescence and vivacious charm.
Prior to the concert, patrons are invited to join Maestro Confessore in the main lobby before the performance for Concert Conversations with Christopher Confessore. This fun, insightful, interactive chat begins approximately 40 minutes before the performance.
For tickets, call the King Center Box Office at (321) 242-2219 or purchase online at www.brevardsymphony.com.
This concert is proudly sponsored by Rich & Sue Weber
For more information, contact the Brevard Symphony Orchestra at (321) 242-2024 or visit our website at BrevardSymphony.com
The BSO is Brevard's premier professional orchestra. For 65 years, the Brevard Symphony Orchestra has brought quality performances, educational programs and outreach events to the community. The Orchestra's mission is to entertain and enrich individuals and communities, by creating exceptional, live symphonic music. The BSO is orchestra-in-residence at the King Center for the Performing Arts in Melbourne, Florida.