Toshio Hosokawa's HANJO Comes to NYU Skirball Next Month
Performances are on Friday, September 30  at 7:30 pm and Sunday, October 2 at 2:00 pm.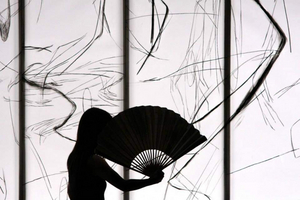 NYU Skirball will present the North American premiere of Toshio Hosokawa's Hanjo, directed by Luca Veggetti and produced by Catapult Opera, on Friday, September 30 at 7:30 pm and Sunday, October 2 at 2:00 pm at NYU Skirball. Neal Goren conducts.
An example of Japanese storytelling brilliantly realized by one of Japan's most important living classical music composers, Toshio Hosokawa's mesmerizing and haunting opera is based on Hanjo from Yukio Mishima's "Five Modern Nō Plays" which was inspired by a 14th-century Noh play. First performed in Aix-en-Provence in 2004, this internationally celebrated opera has since received numerous productions throughout Europe and Asia. This new production is directed by the renowned Italian choreographer Luca Veggetti, a frequent collaborator of Hosokawa, who has staged critically acclaimed productions of Hanjo in Germany and Tokyo. Neal Goren, Catapult Opera's Founding Artistic Director, will conduct the Talea Ensemble. The production also features lighting/scenic design by Clifton Taylor, visual design by Moe Yoshida, and costume design by Peter Speliopoulos.
The cast is headed by soprano Eri Nakamura in the role of Hanako (who last month created a sensation for her portrayal of Madam Butterfly at the Royal Opera House, Covent Garden), with mezzo-soprano Abigail Fischer as Jitsuko, and baritone Adam Richardson as Yoshio. Silent Figure will be performed by theater artist Saori Tsukada. Hanjo will be performed in English with a libretto by Hosokawa based on Mishima's Hanjo translation by Donald Keene.
On Wednesday, September 14 at 6:30 pm, Japan Society will host a talk with Neal Goren and Luca Veggetti. The evening will begin with an introduction to Yukio Mishima's original script by Professor Satoko Naito and will culminate with live singing of the opera's centerpiece aria. NYU Skirball Hanjo ticket buyers will receive a comp code for a free ticket to Japan Society's event. For more info: Japan Society/Hanjo
Catapult Opera's mission is to expand the operatic canon by presenting masterpieces from non-Western and under-represented cultures in order to build new audiences while engaging and retaining existing audiences. Hanjo is the company's first live production. Talea Ensemble is comprised of nineteen of New York City's finest classically trained musicians, with a mission to champion musical creativity, cultivate curious listeners, and bring visionary new works to life with vibrant performances that remain in the audience's imagination long after a concert.
Toshio Hosokawa is Japan's pre-eminent living composer and is among the foremost opera composers of our time. His opera Matsukaze received its American premiere at the Lincoln Center Festival in 2013 to rapturous reviews. He has composed operas, oratorio and instrumental music and is co-founder and artistic director of the Japanese Festival for Contemporary Music.
More Hot Stories For You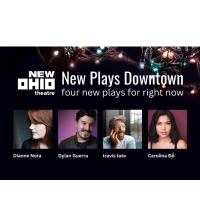 New Ohio Theatre to Present NEW PLAYS DOWNTOWN Reading Series in December

November 29, 2022

New Ohio Theatre will welcome audiences to New Plays Downtown, a new play reading series, running December 15th - 18th. The series, curated by Dianne Nora and New Ohio Theatre, will feature four new plays by Carolina Đỗ, Dylan Guerra, Dianne Nora, and travis tate.
---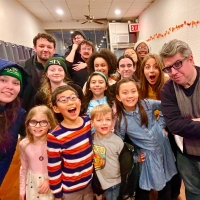 A CHRISTMAS CAROL to Open at The Secret Theatre This Holiday Season

November 29, 2022

A Christmas Carol will open at The Secret Theatre beginning December 15. The Secret Theatre's production of A Christmas Carol features a brand-new adaptation by their Artistic Director, Richard Mazda, who will also perform Scrooge.
---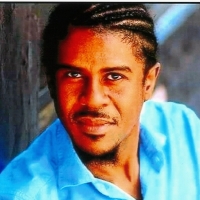 LEAVES Comes to NY Theater Festival This Week

November 29, 2022

Playwright Victor Vauban Jr. brings his award-winning play "LEAVES" to Teatro LATEA on Manhattan's Lower East Side as part of the New York Theater Festival on Wednesday, November 30, 2022 @ 4pm, Friday, December 2, 2022 @ 6:30pm and Sunday, December 4 @ 1pm.
---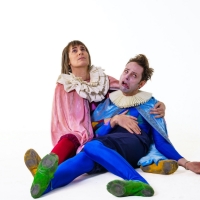 One Year Lease Theater Company's World Premiere of DEAD + ALIVE Begins Tonight

November 29, 2022

One Year Lease Theater Company's world premiere of DEAD + ALIVE begins previews tonight. Conceived by Helen Hayes and Edinburgh Stage Award winner Richard Saudek, DEAD + ALIVE is co-directed by Pher [sic] and Saudek, with original live music by Benjamin Domask-Ruh.
---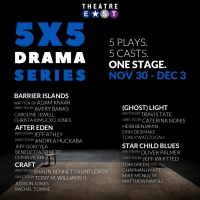 Theatre East's 5X5 Drama Series Returns This Week

November 28, 2022

The 2022 5X5 Drama Series kicks off on November 30th. The series was founded in 2016 to bring great new plays beyond the footlights and into nontraditional spaces like breweries, rooftops, and taverns to provide an immersive and unique audience experience.
---