Tin Pan Alley 2 Brings Queer Musical Theatre Writers To Dixon Place's 2020 HOT! Festival
Dixon Place will present Tin Pan Alley 2, a free concert series featuring new musical theatre works on Friday, July 10, 2020 at 7:30pm, as a part of its 2020 HOT! Festival programming. The 2020 HOT! Festival edition will be showcasing new works by LGBTQIA+ writers Gabriella Balsam, Josh Ben-Ami, and Matthew V. Stolfi, and hosted by Durra Leung and Sam Rosenblatt. The streaming is free.
The idea of Tin Pan Alley 2 is from the legendary birthplace of numerous American Standards in the early 20th century. The concert series' mission is to provide a platform for emerging musical theatre writers, and free entertainment for the audience. The 2020 HOT! Festival edition will be the first pre-recorded, online concert since Tin Pan Alley 2's inception. For the first time, a short interview with each featured writer on their creative process will be included in the show.
The July 2020 lineup will be featuring a diverse roster of talents from Graduate Musical Theatre Writing Program (GMTWP) at New York University, a community of collaborators engaged in the ever-evolving process of creating new musical theatre. All three featured writers (Gabriella Balsam, Josh Ben-Ami, and Matthew V. Stolfi) will be presenting their works mostly incubated in the GMTWP program. Their collaborators for this concert include Brandy Hoang Collier, Deniz Demirkurt, Jill Lawler, Ryan Dikdan, Dan Gibson, and Enzo Veiga. Guest performers are Gwen Wilkie, Josie Long, Zander Weiss, Morgan Smart, Enzo Veiga, Jazmin Palmer, and Lola Song.
For more information and RSVP: http://dixonplace.org/performances/tin-pan-alley-2-07-10-20/
Related Stories
More Hot Stories For You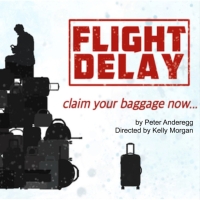 Premiere of FLIGHT DELAY By Peter Anderegg Will Open at The Tank Next Week

November 25, 2022

On December 1st Thisbe Theater Company opens Peter Anderegg's Flight Delay directed by Kelly Morgan at The Tank. The production runs until the 18th at 312 West 36th Street in New York City.
---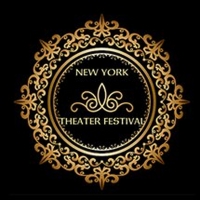 LEAVES by Victor Vauban Jr. to be Presented at Teatro LATEA in December

November 23, 2022

'LEAVES" by Victor Vauban Jr. will be presented at Teatro LATEA Nov.30th, Dec. 2nd & 4th. The primary themes of this play include assimilation, colorism, the importance of family and mental health.
---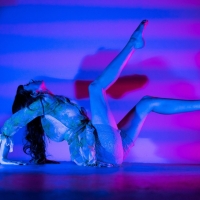 Vangeline Theater/New York Butoh Institute to Host Fundraising Gala in December

November 22, 2022

Vangeline Theater has announced a Fundraising Gala on Sunday, December 11, 2022 at 8pm at Temple NYC, Brooklyn. Proceeds from the gala will support sending dancers to Houston, Texas, from February 6-10, 2023 to make history conducting a pilot study for The Slowest Wave - the first neuroscientific study of Butoh.
---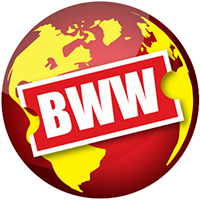 KWANZAA: A REGENERATION CELEBRATION Returns In-Person at The Apollo

November 22, 2022

The Apollo announced today its annual Kwanzaa celebration, which returns in-person for the first time in two years, offering attendees the opportunity to experience the cultural importance and collective Black joy that characterize the holiday.
---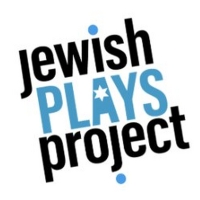 Cast Announced For the Festival of New Jewish Plays

November 22, 2022

The Jewish Plays Project has announced casting for the Festival of New Jewish Plays, running November 30 and December 1 at the JCC.
---