The Field Presents: Social Alchemix & Gotham Dance Theater, October 27
An interactive performance and cocktail party benefitting The Field
The Field Presents: Social Alchemix & Gotham Dance Theater, an interactive performance and cocktail party benefitting The Field.
What rule is meant to be broken?
What do you have the power to change?
How well do you think you could know another person?
The Field invites you to a cocktail party like no other - an interactive benefit performance featuring the fantastic, dynamic, and joy-inducing Gotham Dance Theater, and the live conversational party game, Social Alchemix.
Thursday, October 27th, 2022
6:30 - 9:00PM
The Clemente Soto Vélez Cultural & Educational Center
107 Suffolk St
New York, NY 10002
Suffolk & Rivington Streets
Closest subway is Delancey & Essex F/J/M/Z trains
Tickets can be purchased online at https://app.thefield.org/event/138/Social-Alchemix-Gotham-Dance-Theater
The Field is a leading nonprofit arts service organization dedicated to providing strategic services to thousands of performing and media artists and companies in New York City and beyond. The organization's historic charge has been to serve artists and their art-making while challenging systemic problems in the arts sector.
Gotham Dance Theater, founded in 2015 by Marc Nuñez, is dedicated to producing art with social purpose and truly representing the diverse cultures that reside in New York City. GDT is a contemporary and street dance company that creates performance art through devised dance theater.
Social Alchemix is a theatrical hybrid of game night, storytelling, and boozy voyeurism wrapped in the framework of the Scientific Method. Listed as one of the Best Things to do This Weekend by TimeOut NYC, Social Alchemix lets you skip the small talk and get to the good stuff.
Photo Credit: Karen May
More Hot Stories For You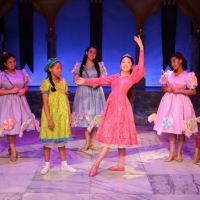 TADA! Youth Theater Announces 2023 Season In New York City

December 5, 2022

The Drama Desk award-winning TADA! Youth Theater has announced its 2023 season which includes two original musicals Princess Phooey in February 2023 and Everything About Camp (Almost) in July 2023. Performances are one-hour long, affordable, fun-filled musicals that are perfect for family audiences of ages 3 and above.
---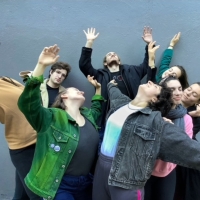 Mystical Feet Company to Present SECRET OF THE POSSIBLE at 14th Street Y This Month

December 3, 2022

Mystical Feet Company, in partnership with the Theater at the 14th Street Y, has announced December 2022 dance/theater performances of a new ensemble-created work from award-winning playwright/choreographer Yehuda Hyman, presented at the Theater at the 14th Street Y, 344 East 14th Street, Thursday, December 15 through Friday, December 23, 2022.
---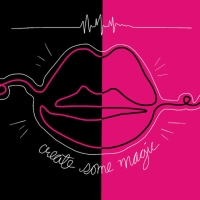 First Kiss Theatre to Close Out In-Person Season With A MIDDLE SCHOOL PLAY By Alice Nora

December 2, 2022

A Middle School Play by Alice Nora, directed by Jacqueline Keeley - December 11th and 12th at 7pm Relive the wonder years with this comedic take on the messy & outlandish time that is the middle school experience.
---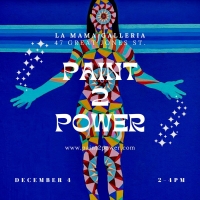 La MaMa to Host PAINT2POWER Public Art-Making Event

December 2, 2022

On Sunday, Dec. 4 at 2 p.m., LA MAMA will host PAINT2POWER,  the making of a large public art mural  at the company's Galleria in Manhattan.  The public is invited to participate.  Admission is free.
---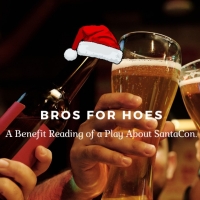 Benefit Reading Of BROS FOR HOES, a One-Act Comedy About SantaCon, To Take Place In West Village

December 2, 2022

Independent producers Emily Jeppesen, Rebecca Kane, and Taylor Thomson will present a reading of a new one-act comedy in a performance entitled 'Bros for Hoes: A SantaCon Play Benefit Reading' on December 12th, 2022.
---