The Field Presents: Social Alchemix & Gotham Dance Theater, October 27
An interactive performance and cocktail party benefitting The Field
The Field Presents: Social Alchemix & Gotham Dance Theater, an interactive performance and cocktail party benefitting The Field.
What rule is meant to be broken?
What do you have the power to change?
How well do you think you could know another person?
The Field invites you to a cocktail party like no other - an interactive benefit performance featuring the fantastic, dynamic, and joy-inducing Gotham Dance Theater, and the live conversational party game, Social Alchemix.
Thursday, October 27th, 2022
6:30 - 9:00PM
The Clemente Soto Vélez Cultural & Educational Center
107 Suffolk St
New York, NY 10002
Suffolk & Rivington Streets
Closest subway is Delancey & Essex F/J/M/Z trains
Tickets can be purchased online at https://app.thefield.org/event/138/Social-Alchemix-Gotham-Dance-Theater
The Field is a leading nonprofit arts service organization dedicated to providing strategic services to thousands of performing and media artists and companies in New York City and beyond. The organization's historic charge has been to serve artists and their art-making while challenging systemic problems in the arts sector.
Gotham Dance Theater, founded in 2015 by Marc Nuñez, is dedicated to producing art with social purpose and truly representing the diverse cultures that reside in New York City. GDT is a contemporary and street dance company that creates performance art through devised dance theater.
Social Alchemix is a theatrical hybrid of game night, storytelling, and boozy voyeurism wrapped in the framework of the Scientific Method. Listed as one of the Best Things to do This Weekend by TimeOut NYC, Social Alchemix lets you skip the small talk and get to the good stuff.
Photo Credit: Karen May
| | |
| --- | --- |
| Vote Now for the 2022 BroadwayWorld Off-Broadway Awards | |
| voting ends in | |
More Hot Stories For You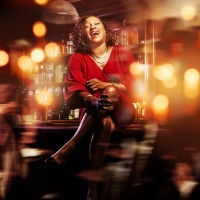 THE WIFE OF WILLESDEN Extends at the Kiln Theatre and Sets New York Premiere

December 9, 2022

Kiln Theatre has announced a two-week extension for Zadie Smith's critically acclaimed smash-hit The Wife of Willesden due to public demand – now running at Kiln Theatre until Saturday 11 February 2023. Directed by Artistic Director Indhu Rubasingham, the production sees Clare Perkins reprising her role as Alvita.
---
STEALING MONA LISA Comes to Theater For The New City This Month

December 9, 2022

August 21, 1911, wasn't just another day at the Louvre in Paris. Security guards discovered that the Mona Lisa, at a time when art work was being photographed, was missing. Who took the Mona Lisa? The cry spread across newspapers and nations.
---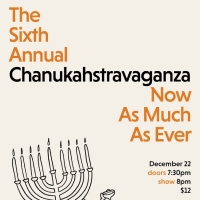 The Sixth Annual Chanukahstravaganza Comes to Littlefield This Month

December 8, 2022

Lana Schwartz and Ilana Michelle Rubin are two Jewish (you might have guessed), native New Yorkers who always get pretty lonely around the holiday season. For the sixth year in a row, they've invited some of the funniest Jewish comedians in New York City (where else?) to help them celebrate the Miracle of Lights: Chanukah. Hannukah. Hanukah. However you choose to spell it. There will be songs, there will be laughter, there will be surprises, and you know there will be gelt. Lots of gelt. Tons of it.
---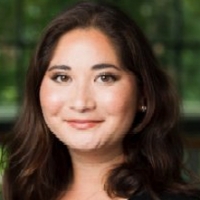 Einhorn Prize Reading Announced At Triad Theater, December 11

December 7, 2022

On Sunday December 11 at 2pm, there will be a presentation of the winners of the first David A. Einhorn Playwriting Prize The event will be held at the Triad Theater, 158 W. 72nd Street. The event will run 90 minutes and include readings of the 1st and 2nd prize winners, some words about David Einhorn, and a talkback on the topics addressed by the plays.
---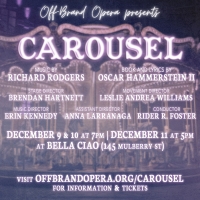 Off-Brand Opera Presents CAROUSEL, December 10 & 11

December 7, 2022

Off-Brand Opera returns this fall with a fresh take on Carousel, the beloved Rodgers & Hammerstein classic. Carousel will be presented with a fresh take on the classic work, featuring performers from a variety of artistic backgrounds in restaurant Bella Ciao's intimate basement cabaret space.
---