Solo Show MAN UP! to Play The Kraine
solo show "Man UP!"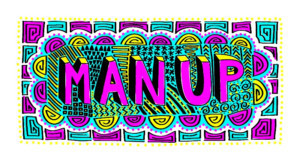 Masculinity has been stirring up conversation in recent light of social movements in the past few years. Written and Performed by Michael Lloret, he shares his experience through his solo show "Man UP!"
"I want to be honest with myself and the audience and reflect on the things that have shaped me as a man through the years" says Michael.
It is a coming of age story which tells the tale of a first generation American with Latin American Roots who is stuck on the "border" of Americanism and Latin Culture. He analyzes, through stories based on his adolescence, what it means to be a man and...well... man up! The show addresses themes of toxic masculinity, cultural identity, immigration, and acceptance.
Michael integrates storytelling and song by taking you back to where you may have tried to fit in. He is a showcase winner of the popular "Cabaret Showdown" a live musical improv show in Downtown Manhattan.
"Man UP!" is being presented at The Kraine Theatre 85 E. 4th Street in the Lower East Side. It is a one night only presentation February 10th at 5:30 PM. It is a Horse Trade Theatre Group production partnered with Showdogs Theatre co.
Tickets are $10 and can be found at michael-lloret.com or horseTRADE.info along with more information.
More Hot Stories For You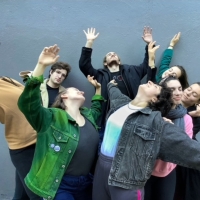 Mystical Feet Company to Present SECRET OF THE POSSIBLE at 14th Street Y This Month

December 3, 2022

Mystical Feet Company, in partnership with the Theater at the 14th Street Y, has announced December 2022 dance/theater performances of a new ensemble-created work from award-winning playwright/choreographer Yehuda Hyman, presented at the Theater at the 14th Street Y, 344 East 14th Street, Thursday, December 15 through Friday, December 23, 2022.
---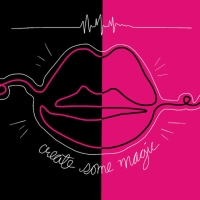 First Kiss Theatre to Close Out In-Person Season With A MIDDLE SCHOOL PLAY By Alice Nora

December 2, 2022

A Middle School Play by Alice Nora, directed by Jacqueline Keeley - December 11th and 12th at 7pm Relive the wonder years with this comedic take on the messy & outlandish time that is the middle school experience.
---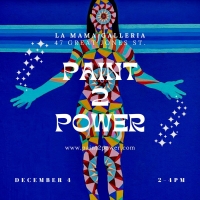 La MaMa to Host PAINT2POWER Public Art-Making Event

December 2, 2022

On Sunday, Dec. 4 at 2 p.m., LA MAMA will host PAINT2POWER,  the making of a large public art mural  at the company's Galleria in Manhattan.  The public is invited to participate.  Admission is free.
---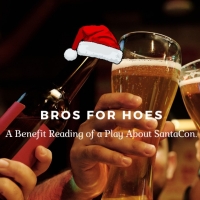 Benefit Reading Of BROS FOR HOES, a One-Act Comedy About SantaCon, To Take Place In West Village

December 2, 2022

Independent producers Emily Jeppesen, Rebecca Kane, and Taylor Thomson will present a reading of a new one-act comedy in a performance entitled 'Bros for Hoes: A SantaCon Play Benefit Reading' on December 12th, 2022.
---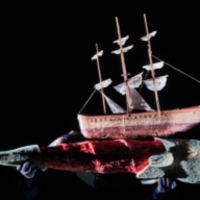 NYU Skirball and Under the Radar Festival Present MOBY DICK Next Month

December 2, 2022

NYU Skirball and Under the Radar Festival present Moby Dick, an adaptation of Herman Melville's mythical work, halfway between theater and puppet show, featuring seven actors, fifty puppets, video projections, a drowned orchestra and a whale-sized whale, running January 12-14 at NYU Skirball.
---