Short Play Festival – SEX! Opens Tonight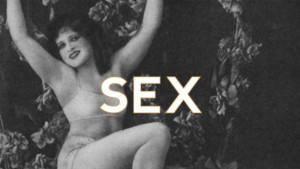 It may be cold outside but up on the third floor of The Players Theatre on MacDougal Street things are red hot as they prepare to present the eight annual Short Play Festival - Sex! There is nothing like a spicy play to chase away those winter blues and these 15 playwrights have created the forbidden cure.
The festival encourages playwrights to push the boundaries of convention and explore our most basic instincts by producing something new and provocative. Selected from almost one hundred submissions, the 15 finalists are from all over the country including: Virginia, California, Illinois, New Jersey, New York as well as Australia. Starting on February 07, each week (for three consecutive weeks) five original short plays, by five separate playwrights, will be presented with a "Best of the Week" production being selected by audience vote.
The playwrights are responsible for their own production and act as producer for their piece. Many of the playwrights have participated in other festivals at The Players Theatre and several were award winners in past years. Artistic Director, Brenda Bell, commented "It was a difficult process narrowing the selection to only 15 plays - we had so many excellent pieces to select from. This year's tempting menu offers everything from the Medieval sexual customs to porn as an art to sex on reality TV to "there's an app for that" -even for sex!. These 15 minute plays (which include one musical) leave you craving more... the perfect date night mood setter!"
The Festival runs February 7th - 24th at The Players Theatre in the 3rd floor Steve and Marie Sgouros Black Box located at 115 MacDougal Street in the West Village. Performances are Thursday, Friday and Saturday at 7p and Sunday at 3p. Tickets are $30 and can be purchased online at: www.shortplaynyc.com or at the box office. See a complete list of the plays below. The Short Play and Musical Festival (SPF) is presented three times a year. The June theme is NYC and the October theme is horror. Submissions for NYC open February 15th.
Week 1 - 02/07/19 -02/10/19
Maneater by Emmy Potter
All I Wanna Do by GennyYosco
The Legally-Binding Consummation of Lord Benedict De Tancarville
and Lady Christine D'Aguillon by Maia Henkin
Love Cures by Patrick McEvoy
Big Three-Ring Goodbye by Michael Long
Week 2 - 02/14/19 - 02/17/19
Advances by Eileen Byrne
Reality Rejects by Susan Boggess
Celine and Justin by Kieran Carroll
Hot for Teacher by Amanda Murphy
The Carpenter, the Flood, and the Fart by Lawrence Rinkel
Week 3 - 02/21/19 - 02/24/19
The Difference by Jack Rushton
Foreplay - The App by Walter Thinnes
Waking Up by Jocelyn Freeman
Bangin' on Rosh Hashana by Nick DeSimone
Bite the App by Tim Allis