RELENTLESSLY PLEASANT By Jake Lipman Opens This Fall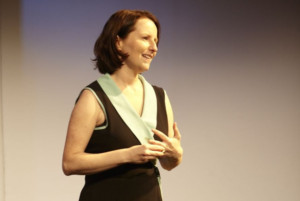 Casting has begun for the latest production of Tongue In Cheek Theatre Productions.
Relentlessly Pleasant, written and directed by TIC founder and artistic director, Jake Lipman, concerns a series of workplace calamities threaten the launch day of a feminist co-working space! A comedy about work, life, and the pursuit of balance. This world premiere will be performed Wednesday through Saturday, Oct. 10 - Oct. 27 @ 7:30 PM, with Sunday matinees on Oct. 14 & 21 @ 2:30 PM in New York City.
Funding was made possible, in part, by a grant from the Puffin Foundation, Ltd.
Since its founding in 2006, TIC has produced 35 productions in New York City, showcasing a range of new and established works, on topics as diverse as interfaith romance, feminism, gender parity, LGBT rights, mental illness, and shifting family dynamics. And they're comedies!
TIC's season is typically comprised of two full-length plays with multi-week runs in the spring and fall, or, in an incubator year (2014, 2015, 2018), the creation of a new work with a longer run in the fall.
Recent highlights include: 2 Puffin Foundation Ltd grants for the creation of new works Relentlessly Pleasant (2018) and Buffalo Heights (2014), 4 nominations (1 win) for our revival of Buffalo Heights in the Planet Connections Theatre Fest 2017, 2015's world premiere adaptation of The Inn at Lake Devine, based on the novel by Elinor Lipman, NYC premieres of Books on Tape (FringeNYC) and Dead White Males (both by William Missouri Downs). TIC's 2010 production of Proof was nominated for a New York Innovative Theater Award for Outstanding Sound Design.
Many of TIC's premieres of solo shows have gone on to festivals around the world, following their premieres in TIC's twelve Plus 1 Solo Show Festivals since 2009.