Photo Flash: The Shrill Collective Presents A PERIOD PIECE
The Shrill Collective continued their 2019 season of original works written by female authors by celebrating the opening weekend of the world premiere of A PERIOD PIECE by Megan Bussiere. This is Shrill's 8th self-produced project since their foundation in March 2017.
A PERIOD PIECE, written by Megan Bussiere, has already gained serious traction as a 2019 O'Neill National Playwrights Conference Finalist and a 2019 Playwrights Foundation/Bay Area Playwrights Festival Semi-Finalist.
Directed by Lynda DeFuria (Kinky Boots National Tour & Shrill Co-Founder), A PERIOD PIECE births a story of female empowerment and resilience, motherhood, sisterhood, and a celebration of the women who lift us up. The all-female cast stars Georgina Morillo (Shakespeare's Globe Theatre) as Woman, Dominique Rose (Titan Theatre Company) as Kira, Susan Derry ("Wonderful Town" Broadway Revival, Encores!) as Sam, and Katherine Harber(Chess National Tour) as Mom.
Performances will benefit the The Lower Eastside Girls Club of New York, a community-based organization that works to overcome the fragmentation of youth services by creating a 'whole-girl' approach; emphasizing curiosity, poise, happiness, resiliency, compassion, health and job readiness . For more information on Shrill's 2019 Community Partner, visit: www.girlsclub.org
Tickets are on sale now and available at www.TheShrillCollective.com and https://www.artful.ly/the-shrill-collective.
Photo Credit: Toktam Tafeyeh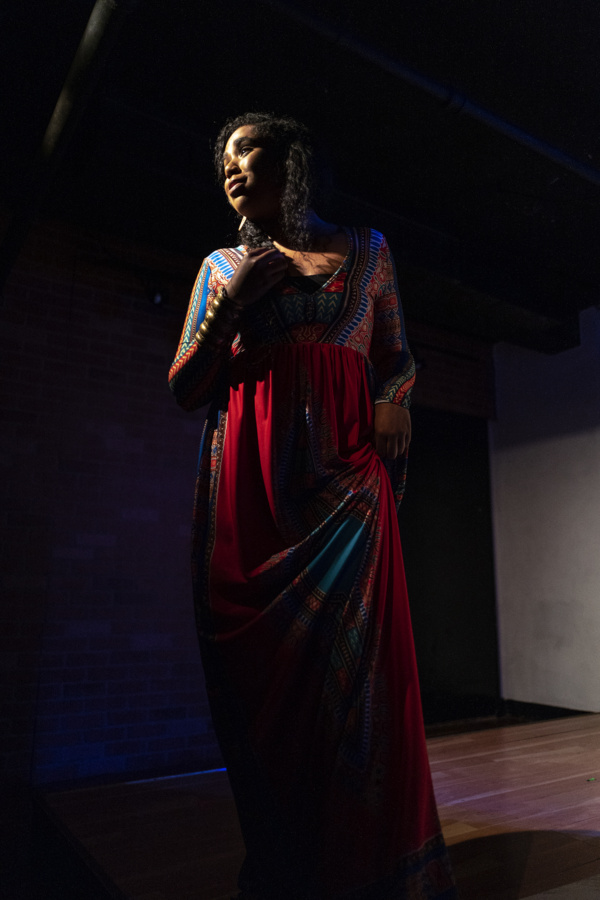 Georgina Morillo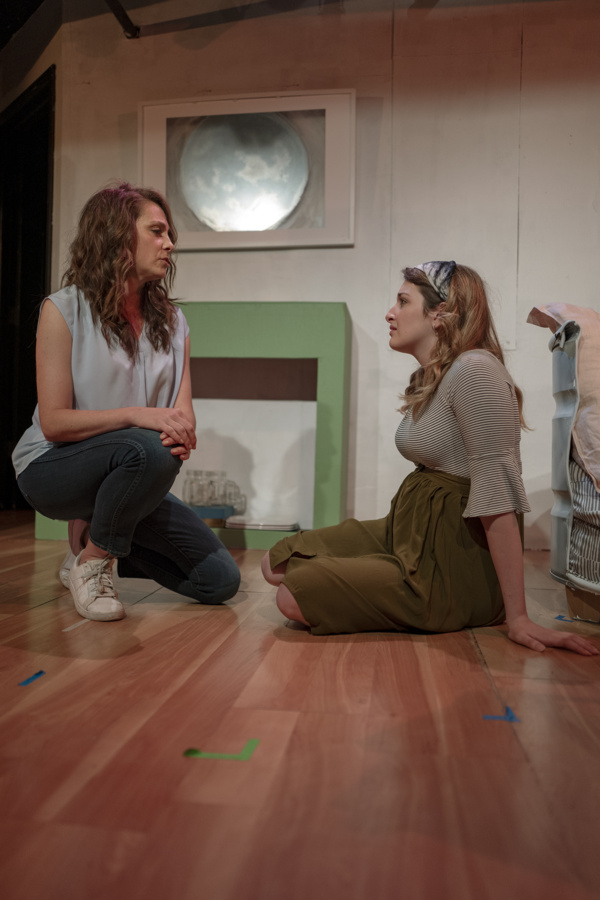 Susan Derry
and Dominique Rose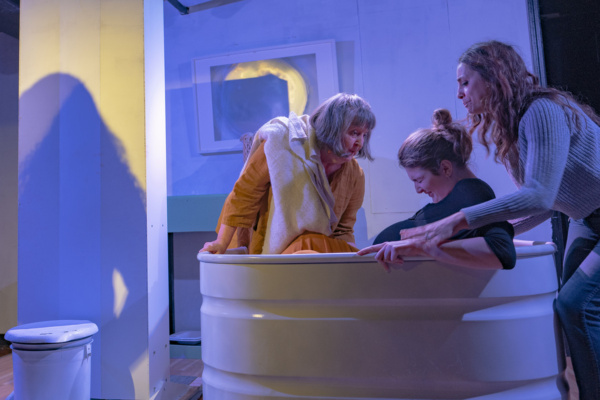 Katherine Harber
, Dominique Rose , and
Susan Derry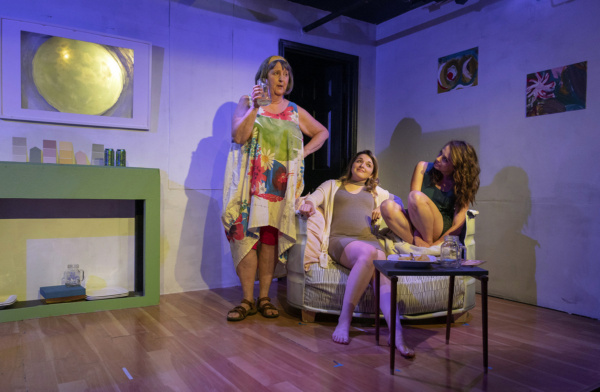 Katherine Harber
, Dominique Rose, and
Susan Derry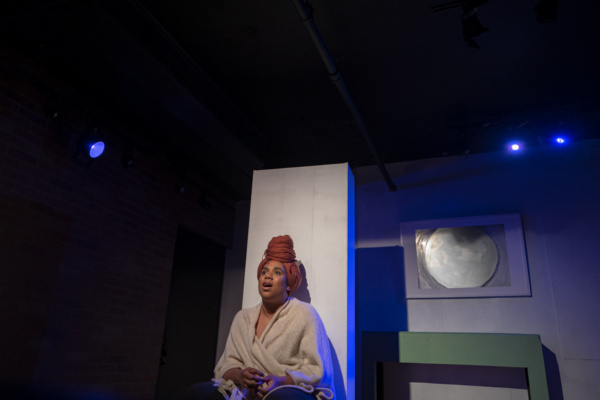 Georgina Morillo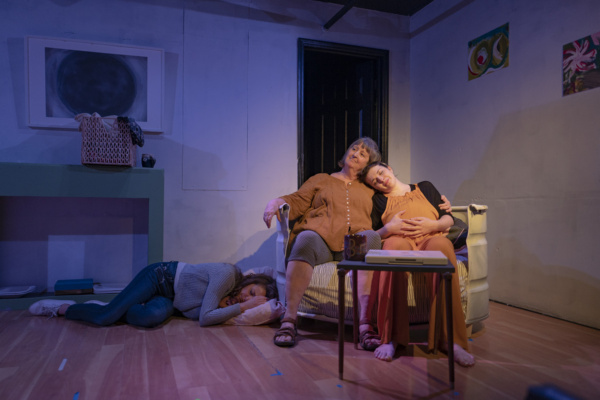 Susan Derry
, Dominique Rose,
Katherine Harber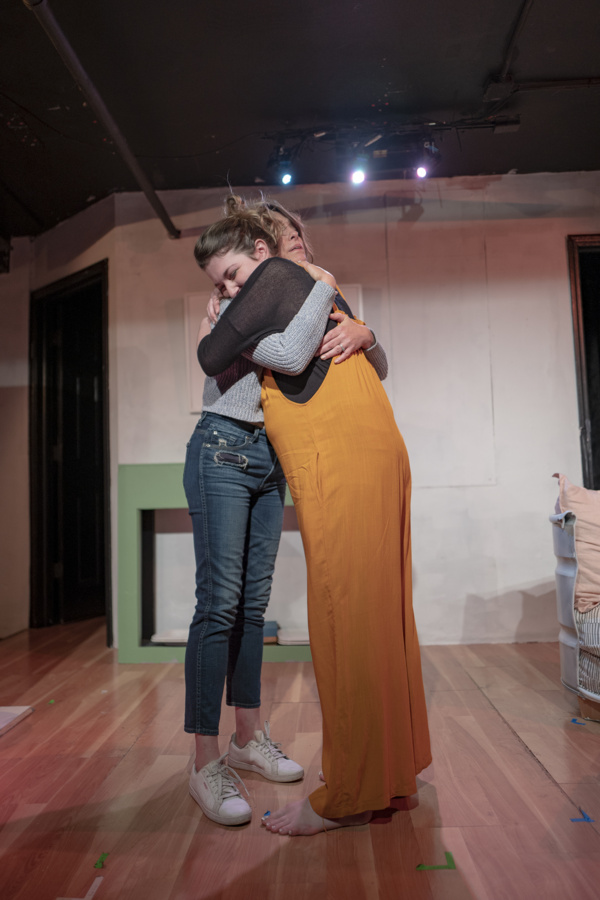 Susan Derry
and Dominique Rose