Photo Flash: Bated Breath Theatre Company Presents UNMAKING TOULOUSE-LAUTREC
BATED BREATH THEATRE COMPANY (Mara Lieberman, Exec. Artistic Director) in partnership with BROADWAY BUZZ (Bryan Campione) and BROADWAY CREW, the full-service boutique promotional company, hosted a special performance of the immersive theatre production, "UNMAKING TOULOUSE-LAUTREC" on Monday, October 21 at Madame X (94 West Houston, SoHo).
Go into the boudoir of bohemian life with the show's cast and peek behind-the-scenes at the underbelly of 1899 Paris, where guests mingled with dancers, prostitutes, misfits and the original bad-boy artist himself, Henri Toulouse-Lautrec.
To learn more and purchase tickets, visit: http://www.unmakinglautrecplay.com/
Photo Credit: Brandon Saloy/Mia Isabella Photography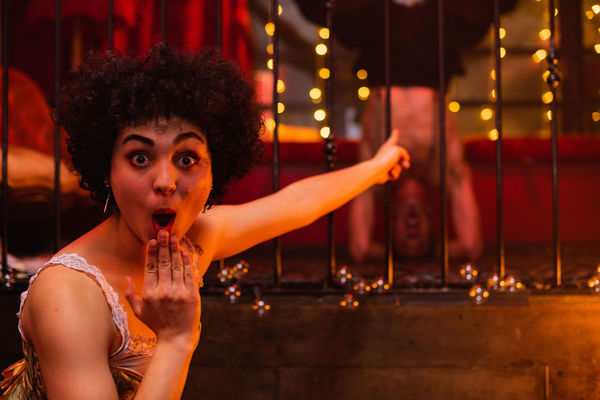 Glori Dei Filippone (L), Luke Couzens (R)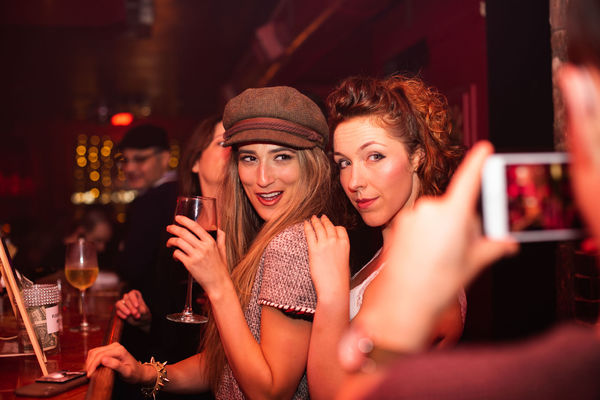 Amber Ardolino (L), Mia Isabella Aguirre (R)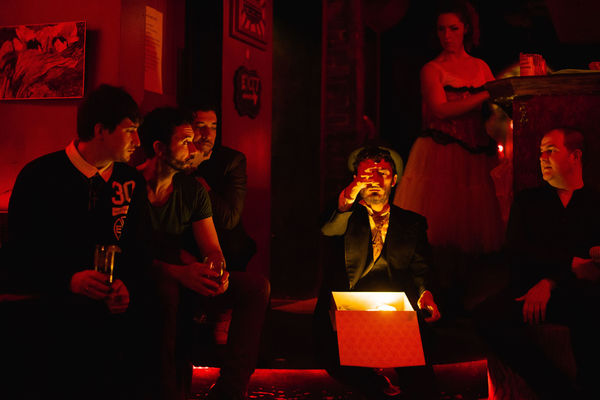 Daniel George (L), Mia Isabella Aguirre (C), Ron Lasko (R)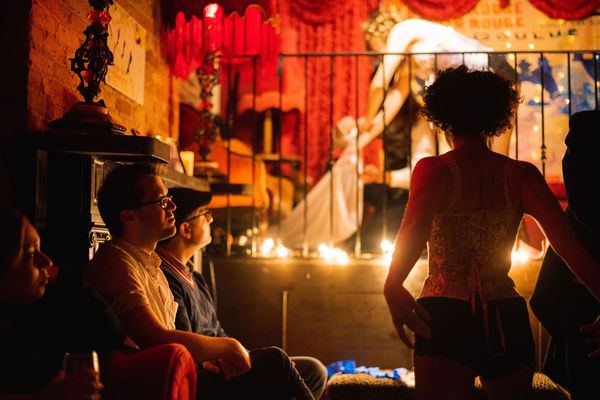 Glori Dei Filippone

Kat Christensen

Mia Isabella Aguirre, Kat Christensen, Amber Ardolino, Glori Dei Filippone, Derya Cellikol

Luke Couzens, Mia Isabella Aguirre, Kat Christensen, Amber Ardolino, Glori Dei Filippone, Ethan Kinnane, Daniel George

Bryan Campione, Bootsie Lefaris/Justin Keller, Derya Celikkol, Daniel George, Glori Dei Filippone, Beau Speer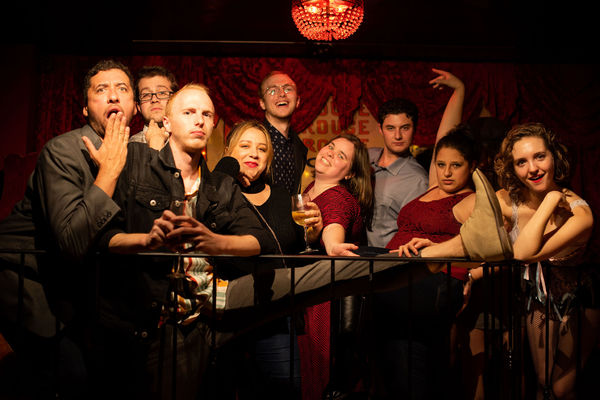 Bryan Campione (L), Kat Christensen (R)

Daniel George (L), Luke Couzens (R)
More Hot Stories For You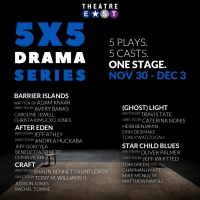 Theatre East's 5X5 Drama Series Returns This Week

November 28, 2022

The 2022 5X5 Drama Series kicks off on November 30th. The series was founded in 2016 to bring great new plays beyond the footlights and into nontraditional spaces like breweries, rooftops, and taverns to provide an immersive and unique audience experience.
---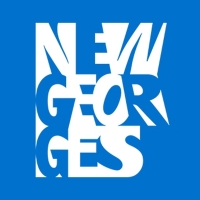 bb brecht's HOLIDAY YULETIDE SPECTACULAR to Kick Off New Georges' 30th Anniversary Season

November 28, 2022

New Georges will kick off its 30th Anniversary season with a one-night-only special presentation of bb brecht's Holiday Yuletide Spectacular, created by Miranda Haymon. On Wednesday December 14, 2022, audiences are invited to spend their holiday party season with bb brecht and his friends at Dixon Place.
---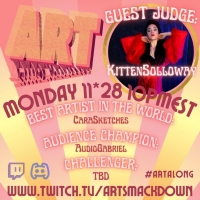 Kitten Solloway Will Appear on ART SMACKDOWN Ahead of Saturday's Return To The Player's Theatre

November 28, 2022

The critically overlooked (and clinically underdiagnosed) star of 'The Keepin' Cozy Show' Kitten Solloway will appear on Monday's episode of Art Smackdown, a competitive art gameshow hosted by comedians Slaney Rose Jordan, Phil Casale, and Mark Stetson.
---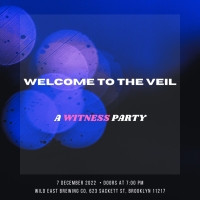 Immersive Theater Company Witness to Pop Up at Wild East Brewing in December

November 26, 2022

To celebrate their 5th year creating immersive theater in New York and beyond, Witness is throwing their first-ever party to toast to their anniversary and raise funds for future immersive projects. The party will take place at 7:00pm at Wild East Brewing Co. in Gowanus.
---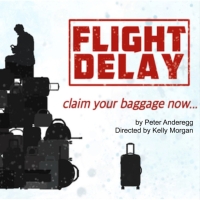 Premiere of FLIGHT DELAY By Peter Anderegg Will Open at The Tank Next Week

November 25, 2022

On December 1st Thisbe Theater Company opens Peter Anderegg's Flight Delay directed by Kelly Morgan at The Tank. The production runs until the 18th at 312 West 36th Street in New York City.
---