Noy Marom to Present LIMBOLAND Production in November
"LimboLand" is a trilingual, original devised play written by Noy Marom, Samia Omari and Suzi Takahashi, directed by Suzi Takahashi.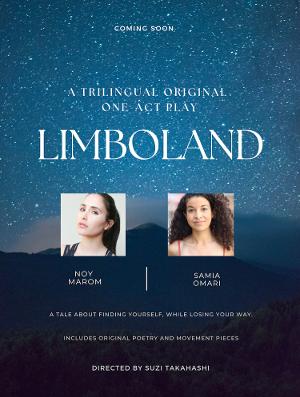 "LimboLand" is a trilingual, original devised play written by Noy Marom, Samia Omari and Suzi Takahashi, directed by Suzi Takahashi.
A workshop production of the play took place on 10/3 at Theater Row Studios and rehearsals for the full production are scheduled to begin this coming November. Performance dates and further details will be published soon.
Synopsis: Two artistic and colorful characters sit on a rock at the end of the world. Through different scenes and interactions, we follow them on their intense compelling journey towards freedom and creation. This poetic play discusses the new reality of a post pandemic world for the artistic community- the struggles, the dreams and what it actually means to leave an artistic life involving sacrifice yet pure joy.
This unique project showcases acting, movement, original poetry and performance in three languages (Hebrew, French and English).
Noy Marom and Samia Omari first met while attending the Stella Adler Studio of Acting in NYC. After Graduating, fresh out of acting school with a great desire to create, they decided to control their own narratives and established Virago Ensemble along with a group of international female artists who attended Adler along with them. The theater group has issued a number of successful productions in NYC including performances of the plays: "It's Not Normal" and "Last Summer at Bluefish Cove". Virago Ensemble is an International all-female theater company, striving to empower women's voices by sharing old and new works created by female-identifying writers.
Noy Marom: "LimboLand is a play dedicated to the dreamers, the artists, the brave ones that keep pushing through the hardships of pursuing a beautifully chaotic artistic life. The pandemic period has obviously been a very challenging time for everyone including the artistic community. So much was unknown for a long time and we found ourselves isolated from our community that we've worked so hard to build for ourselves. This really made us realize just how much we are truly passionate about this craft and about telling the story of this time in our lives, a times that we're still healing from. and there is no better medicine than creating out of love once again. We are truly giving our all while creating this unique project and telling our story as artists with the support of our amazing mentor, Suzi Takahashi."
More Hot Stories For You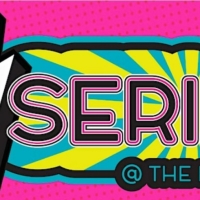 The Fled Collective to Present SERIALS, Cycle 5: The Return Of The Popular Late Night Short Play Competition

November 30, 2022

The beloved late-night play competition is BACK, reclaimed, and newly imagined to prioritize BIPOC and Queer voices.
---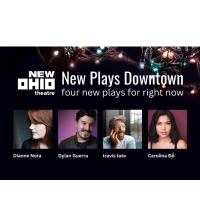 New Ohio Theatre to Present NEW PLAYS DOWNTOWN Reading Series in December

November 29, 2022

New Ohio Theatre will welcome audiences to New Plays Downtown, a new play reading series, running December 15th - 18th. The series, curated by Dianne Nora and New Ohio Theatre, will feature four new plays by Carolina Đỗ, Dylan Guerra, Dianne Nora, and travis tate.
---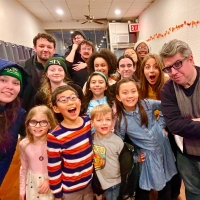 A CHRISTMAS CAROL to Open at The Secret Theatre This Holiday Season

November 29, 2022

A Christmas Carol will open at The Secret Theatre beginning December 15. The Secret Theatre's production of A Christmas Carol features a brand-new adaptation by their Artistic Director, Richard Mazda, who will also perform Scrooge.
---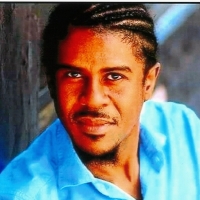 LEAVES Comes to NY Theater Festival This Week

November 29, 2022

Playwright Victor Vauban Jr. brings his award-winning play "LEAVES" to Teatro LATEA on Manhattan's Lower East Side as part of the New York Theater Festival on Wednesday, November 30, 2022 @ 4pm, Friday, December 2, 2022 @ 6:30pm and Sunday, December 4 @ 1pm.
---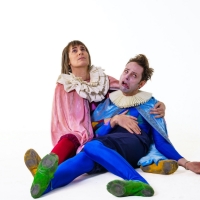 One Year Lease Theater Company's World Premiere of DEAD + ALIVE Begins Tonight

November 29, 2022

One Year Lease Theater Company's world premiere of DEAD + ALIVE begins previews tonight. Conceived by Helen Hayes and Edinburgh Stage Award winner Richard Saudek, DEAD + ALIVE is co-directed by Pher [sic] and Saudek, with original live music by Benjamin Domask-Ruh.
---