New Place Players Return To New York City With OTHELLO
Performances begin Wednesday, February 1, 2023 and continue through Saturday, February 25.
After the long pandemic hiatus, NEW PLACE PLAYERS returns to New York City with a production of OTHELLO, directed by Craig Bacon, combining their signature original live chamber music, and acting which celebrates language, action, and deeply human storytelling. OTHELLO will play a limited engagement at Casa Clara (218 East 25th Street, New York, NY 10010). Performances begin Wednesday, February 1, 2023 and continue through Saturday, February 25. Opening Night is Saturday, February 11 (7:30 p.m.). Tickets are $99, $79, $29 and are available at NewPlacePlayers.org.
OTHELLO will be performed for an intimate audience of fifty people in the round, immersed in a former foundry with a rich collection of statuary, featuring both skylights and balconies. As one of Shakespeare's greatest tragedies, this production of OTHELLO will be a searing and intimate look at shame, manipulation, and the devastation it provokes.
It will bring New Place Player's signature dynamic interplay of music, Lecoq movement, swordplay, and language to a new level - with musicians and actors collaborating with one another to inspire an extraordinarily fresh take on Shakespeare's powerful and timeless story.
At the recent documentary film shoot at Casa Clara, the former foundry, Iago (Conor Hall) turned towards Othello (Eliott Johnson) and spoke the iconic line, "Beware my lord of jealousy". According to the director, Bacon, "In my line of vision just beyond Conor's doublet was Flavio Gaete, music director torturing a viola string into an anguished quiet moan. That intimate witnessing of actor and musician lies at the heart of our production and the aesthetic of New Place Players. Eclectic chairs line a beautiful room; the fourth wall is gone and we are in a shared magical space."
The production stars Elisa Alemparte (Danton's Dead, Film: Adam and the Water) as Bianca, Alanah Allen (Spite, Single Asian Female) as Desdemona, Matthew Appleby (Adam andthe Water), Matthew Dudley (Director of Voice and Speech at Terry Knickerbocker Studio) as Brabantio, Conor Andrew Hall as Iago, Helen Herbert (National Tour: A Christmas Carol) as Emilia, Matthew Iannone as Cassio, Eliott Johnson (Lombardi) as Othello, Rose Kanj (understudy), Topher Kielbasa as Lodovico, Nathan Krasner as Roderigo, Aaron McDaniel (Aquila Theater Co.) as Montano, and Ryan Joseph Swartz as the Duke of Venice.
The musicians include Anna Bikales (harpist), Flavio Gaete (music director, violist, composer & sound designer), and Daniel Keene (lutenist).
The production features scenic design by Shawn Lewis, costume design by Jennifer Paar, and lighting design by Ethan Steimal. General Management by Leah Michalos/Michalos Theatrical Management, publicity by Katie Rosin/Kampfire PR and marketing by Victoria Cairl/Table 7.
OTHELLO plays the following regular schedule through Saturday, February 25:
Wednesdays at 7:30 p.m.
Thursdays at 7:30 p.m.
Fridays at 7:30 p.m.
Saturdays at 2 p.m. and 7:30 p.m.
Sundays at 2 p.m.
Tickets are $99, $79, $29 and are now available online at www.NewPlacePlayers.org. Tickets may also be purchased in person at the venue a half hour prior to the performance.
| | |
| --- | --- |
| Vote Now for the 2022 BroadwayWorld Off-Broadway Awards | |
| voting ends in | |
More Hot Stories For You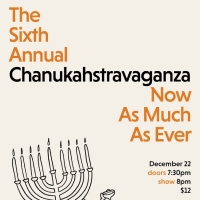 The Sixth Annual Chanukahstravaganza Comes to Littlefield This Month

December 8, 2022

Lana Schwartz and Ilana Michelle Rubin are two Jewish (you might have guessed), native New Yorkers who always get pretty lonely around the holiday season. For the sixth year in a row, they've invited some of the funniest Jewish comedians in New York City (where else?) to help them celebrate the Miracle of Lights: Chanukah. Hannukah. Hanukah. However you choose to spell it. There will be songs, there will be laughter, there will be surprises, and you know there will be gelt. Lots of gelt. Tons of it.
---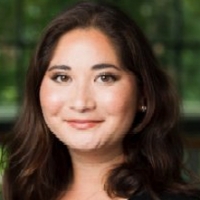 Einhorn Prize Reading Announced At Triad Theater, December 11

December 7, 2022

On Sunday December 11 at 2pm, there will be a presentation of the winners of the first David A. Einhorn Playwriting Prize The event will be held at the Triad Theater, 158 W. 72nd Street. The event will run 90 minutes and include readings of the 1st and 2nd prize winners, some words about David Einhorn, and a talkback on the topics addressed by the plays.
---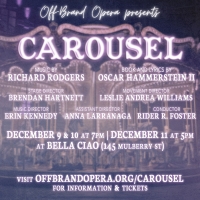 Off-Brand Opera Presents CAROUSEL, December 10 & 11

December 7, 2022

Off-Brand Opera returns this fall with a fresh take on Carousel, the beloved Rodgers & Hammerstein classic. Carousel will be presented with a fresh take on the classic work, featuring performers from a variety of artistic backgrounds in restaurant Bella Ciao's intimate basement cabaret space.
---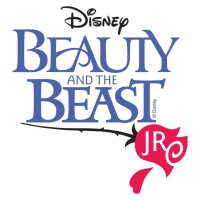 BEAUTY AND THE BEAST JR. to be Presented at AMT Theater in January

December 7, 2022

​January 18th through the 22nd is BEAUTY AND THE BEAST at AMT Theater. Wednesday through Saturday at 7pm, Saturday at 2 and Sunday at 3pm.
---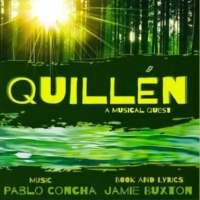 QUILLÉN A New Musical To Premiere At Winterfest, December 13-17

December 6, 2022

Latiné Musical Theatre Lab and Teatro Latea unite to present the new Chilean musical Quillén at New York Theater Festival's Winterfest, December 13-17, 2022.
---