Max Ehrlich Will Lead an Industry Presentation of BONJOUR MON AMOUR
Performances will take place on February 16 at 11 am and 3 pm.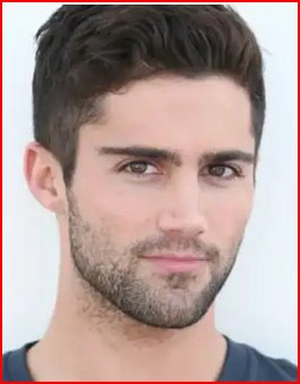 Bonjour Mon Amour written by Richard Hackley will get an invite-only industry presentation on February 16. It will be directed by Jamibeth Margolis, with musical direction by Andrew Wheeler. For more information, please email rsvp@ldkproductions.com.
Bonjour Mon Amour the Musical is a contemporary story that follows its lead character, Mike Mercy, through ups and downs of love and life. A boss out to get him, a girlfriend looking for that ring, as the pressure builds so does his destructive tendencies. Encouraged by his mature neighbor to clean up his act or risk losing the love of his life, his light-hearted burnout friend is less of a positive influence, causing good and bad times for our hero. Being pursued by a lovely coworker with a boxer for a boyfriend is not helping the situation. Rock music of the '70s and '80s influenced its 18 original songs, which follow the powerful emotions of the story.
The cast is led by Max B. Ehrlich (Broadway: Aladdin) with James D. Gish (Broadway: Wicked), Joseph Peterson (New York: It Shoulda Been You), Leah Platt (National Tour: Fiddler on the Roof), Rob Richardson (Broadway: Jekyll & Hyde, A Tale of Two Cities), Alec Michael Ryan (National Tour: Jersey Boys), Haley Swindal (Broadway: Chicago, Jekyll and Hyde) and Emily Trumble (Off-Bway: Soft Power. National Tour: Something Rotten!)
Bonjour Mon Amour was originally called Mercy Project Musical and had an initial reading in New Haven in April 2019 with an anticipated production for 2020, then theatre shut down. In 2021 they had a workshop performance in the Milford Arts Council and ultimately a production at Fairfield Theater Company. The script underwent numerous revisions, including the name change.
RICHARD HACKLEY (Author & Composer) A graduate of Branford High School, Rich spent the afternoons his junior and senior years attending Education Center for the Arts in New Haven for music, with an emphasis on percussion. He went on to study at Western Connecticut State University majoring in Music Education, ultimately changing paths to electrical engineering, which was his career until moving on to again follow his passions for music and theater. Rich has remained active in music throughout the years, playing drums in multiple local bands. This is his debut as a musical playwright, creating a script which pulls together many of the songs he has composed, capturing true emotions in life.
Jamibeth Margolis (Director//Casting Director) Jamibeth Margolis' theatrical directing credits include Broadway: A Jewish American Legacy (National Yiddish Theatre), The Whole Megillah (54 Below), Do I Hear a Waltz? and Jekyll and Hyde at the Arvada Center Theater in Denver. Jamibeth served as assistant director to Tony Award winner Jerry Zaks on The Caine Mutiny Court Martial (Broadway) and also on Jules Feiffer's A Bad Friend (Lincoln Center Theatre). She has also helmed developmental productions of the following new musical works: Save The Palace, Owl Creek, Great Googly Moo, and Warsaw. Opera directing credits include Tosca and Pirates of Penzance (Boheme Opera NJ). She was the recipient of the SDCF Directing Observership on Mark Lamos' production of Tosca at New York City Opera. Casting credits include the Broadway and National Touring Companies of such hits as Les Miserables, The Phantom Of The Opera, Miss Saigon, Cats, and Jane Eyre as well as two dozen other shows on Broadway, as well as tours and regional theater. Jamibeth won Artios Award for her casting of Fiddler On The Roof In Yiddish (directed by Joel Grey). Member: SDC, CSA. She is thrilled to be working with this team on Bonjour Mon Amour. www.jamibetharts.com