Manhattan Repertory Theatre to Present 28+2 By Youlim Nam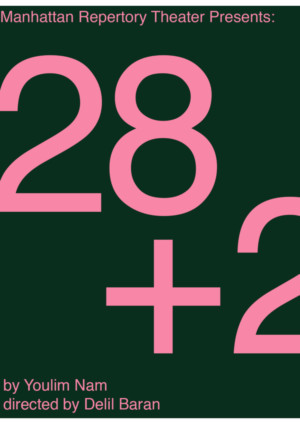 28+2', a short play by Youlim Nam will be born onto the stage as part of Manhattan Repertory Theatre's Summer showcase 2018.
On the surface, Nam's piece reflects the comforts and challenges native to Millennial daily life. Director Delil Baran unearths the inherent depth of the play to reveal how upcoming generations living in NYC exist harmoniously in a culture forged by diversity,
Baran, a Kurd born and raised in Germany, and Nam hailing from Seoul, Korea are joined by Indianapolis bred Grant Schumacher to share the story. The three met three years ago at HB studio pursuing their collective dream of honing their craft as artists. They are now ready to make a sensation in the New York theatre scene where their diversity can help them share the truths of this generation.
Synopsis:
It's New Year's Day. April is joined by Dave, they are celebrating her 30th Korean birthday at a restaurant in Brooklyn near their apartment. April is looking forward to the New Year as an opportunity to grow into a responsible adult, however, her poor financial condition and resurgent ex-boyfriend prove to be difficult obstacles. Only time will tell if April and Dave's friendship can withstand the comedy of errors bound to ensue.
Starring Grant Schumacher and Youlim Nam with direction by Delil Baran. Showing June 1st and 2nd at 6:30 PM at Manhattan Repertory Theatre(17-19W 45th st, Third Floor). The ticket link is http://manhattanrep.com/series-8-playwrights-short-play-project/