Emerging Artists Theatre to Present LOVE, IN TIME: A DANCE NARRATIVE at TADA Theatre This Month
Love, In Time is a coming of age story of a girl learning about love, relationships, and finding her place in the world without being defined by societal norms.
Emerging Artists Theatre will present a workshop performance of Love, In Time: A Dance Narrative on Saturday October 15th, 7pm at TADA Theatre, as part of the 2022 New Work Series. Love, In Time will be produced by Sam Lobel.
Love, In Time is a coming of age story of a girl learning about love, relationships, and finding her place in the world without being defined by societal norms. It follows her journey from choosing who to have a crush on, to discovering her sexuality and jumping into the dating scene, to self-betrayal. Throughout it all, she is figuring out who she wants to be and how she wants to develop the relationships in her life.
The cast features Angelina Barbosa (Radio City Christmas Spectacular), Christophe Desorbay, Kyla Lanae Hull, Colby Marie Lewis (Anastasia National Tour), Majo Rivero (West Side Story International Tour), Oliver Schilling, and Lexi Viernes (Billy Elliot Tour).
The creative team includes Sam Lobel (Director, Choreographer, Producer), Shreya Rawat (Rehearsal Assistant), and Ronni Schweitzer (Costume Design).
Tickets are $25 and are available at www.brownpapertickets.com/event/5546368. The performance will take place at the TADA Theater, 15 West 28th Street (between Broadway and 5th Avenue), 2nd Floor (elevator accessible), New York, NY 10001. Subways: N/R/1/2 to 28th Street, B/D/F/M to 34th Street.
Emerging Artists Theatre's New Works Series began in 2006 and focuses on new works, new talents, and new voices. Since its inception, numerous musicals, plays, solo-shows and dance pieces that were workshopped at the series have gone on to have full productions at the top festivals,Off-Broadway, as well as National and International productions. www.emergingartiststheatre.org
Sam Lobel (She/her) is a dancer, teacher, and choreographer based in New York City. She has presented her work at the Young Choreographer's Festival, Tisch New Theater, On 1 Condition, NACHMO, NYC Choreographer's Forum, Sybarite Love is Love, DUMBO Dance Festival, Think Tank the Showcase, DoubleTake Dance Gala and more. She was the associate choreographer for Nicholas Palmquist for the CFDA/Vogue Fashion Fund Gala, the Steps Professional Performance Workshop, and the Peridance Certificate Program and for Marc Kimelman's piece for the Professional Semester at BDC. Sam was recently a part of the Nordstrom BP Pride campaign. Sam is a teaching artist at Luna Performing Arts, Steps On Broadway, and the Broadway Dance Center Children & Teen Program. Sam has worked with choreographers such as Marc Kimelman, Nicholas Palmquist, Brianna Mercado, and Krystyna Resavy. She is passionate about her craft and cherishes every opportunity she has to share it!
All audience members must wear a mask at the theater.
More Hot Stories For You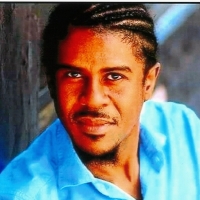 LEAVES Comes to NY Theater Festival This Week

November 29, 2022

Playwright Victor Vauban Jr. brings his award-winning play "LEAVES" to Teatro LATEA on Manhattan's Lower East Side as part of the New York Theater Festival on Wednesday, November 30, 2022 @ 4pm, Friday, December 2, 2022 @ 6:30pm and Sunday, December 4 @ 1pm.
---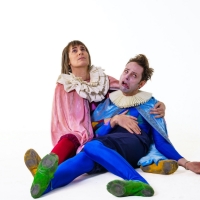 One Year Lease Theater Company's World Premiere of DEAD + ALIVE Begins Tonight

November 29, 2022

One Year Lease Theater Company's world premiere of DEAD + ALIVE begins previews tonight. Conceived by Helen Hayes and Edinburgh Stage Award winner Richard Saudek, DEAD + ALIVE is co-directed by Pher [sic] and Saudek, with original live music by Benjamin Domask-Ruh.
---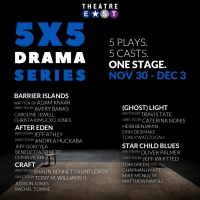 Theatre East's 5X5 Drama Series Returns This Week

November 28, 2022

The 2022 5X5 Drama Series kicks off on November 30th. The series was founded in 2016 to bring great new plays beyond the footlights and into nontraditional spaces like breweries, rooftops, and taverns to provide an immersive and unique audience experience.
---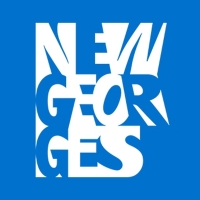 bb brecht's HOLIDAY YULETIDE SPECTACULAR to Kick Off New Georges' 30th Anniversary Season

November 28, 2022

New Georges will kick off its 30th Anniversary season with a one-night-only special presentation of bb brecht's Holiday Yuletide Spectacular, created by Miranda Haymon. On Wednesday December 14, 2022, audiences are invited to spend their holiday party season with bb brecht and his friends at Dixon Place.
---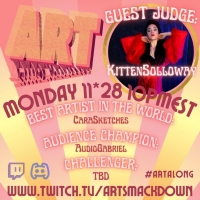 Kitten Solloway Will Appear on ART SMACKDOWN Ahead of Saturday's Return To The Player's Theatre

November 28, 2022

The critically overlooked (and clinically underdiagnosed) star of 'The Keepin' Cozy Show' Kitten Solloway will appear on Monday's episode of Art Smackdown, a competitive art gameshow hosted by comedians Slaney Rose Jordan, Phil Casale, and Mark Stetson.
---