BWW Review: LADYSHIP Struggles to Set Sail at the New York Musical Festival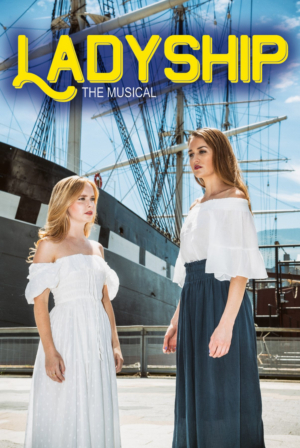 The New York Musical Festival presents a wide variety of new musicals in the form of readings, concerts, and full-scale productions. While previously scheduled to be the latter, Saturday afternoon audiences were treated to an intimate reading of Ladyship by Laura and Linda Good due to an illness in the cast. This gave me a unique opportunity as a critic to truly focus on the script and lyrics.
Ladyship tells the story of two young Irish sisters who, after being convicted of petty crimes, are sentenced to the dangerous journey from London to Australia in 1789. This story is based on the true events of the "mothers of Australia." Most of the story's action takes place on the ship itself, and the ladies' encounters with the other characters.
Set to original music orchestrated by alternative pop band The Twigs, Ladyship feels both historical and contemporary. Because of this, it can be hard to discern whether or not the characters really believed they were in the late 1700s. However, it could be argued that the contemporary folk feeling of the music was intentional, to allude to today's political climate. While catchy and charming, the lyrics to these songs featured lackluster rhymes and did not necessarily advance the plot of the story.
The characters featured in the show unfortunately fall into stereotypical tropes. While performed beautifully, I yearned for more depth to be revealed as the show progressed. Some of the dialogue had a tendency of feeling formulaic and forced, as with the lyrics. Caitlin Cohn and Jordon Bolden made the audience's heartstrings tug as they fought for their love and their family despite the odds. Noelle Hogan stole those hearts as a mischievous, sweet Kitty MacDougal, and Jennifer Blood as Lady Jane portrays a kind matriarchal figure whose presence demanded the stage.
The strongest element of Ladyship was the overall message of hope, resilience, and strength. Amidst the upbeat, catchy folk tunes, there were stories of heartbreak and tragedy. There was no denying the suffering the women endured on the ship to Australia, and this was candidly represented on stage, as well as the underlying message of the show. This rang all too familiar. The women of the ship gather their strength and hold out hope throughout the journey. The audience left the theater in admiration of the characters and the women they were representing.
A noble effort, Ladyship lacks the depth of the "mothers of Australia" event that is not spoken of much today. With a tighter script and stronger lyrics, Ladyship has great potential to be the vessel of a very important story.
Photo by Russ Rowland