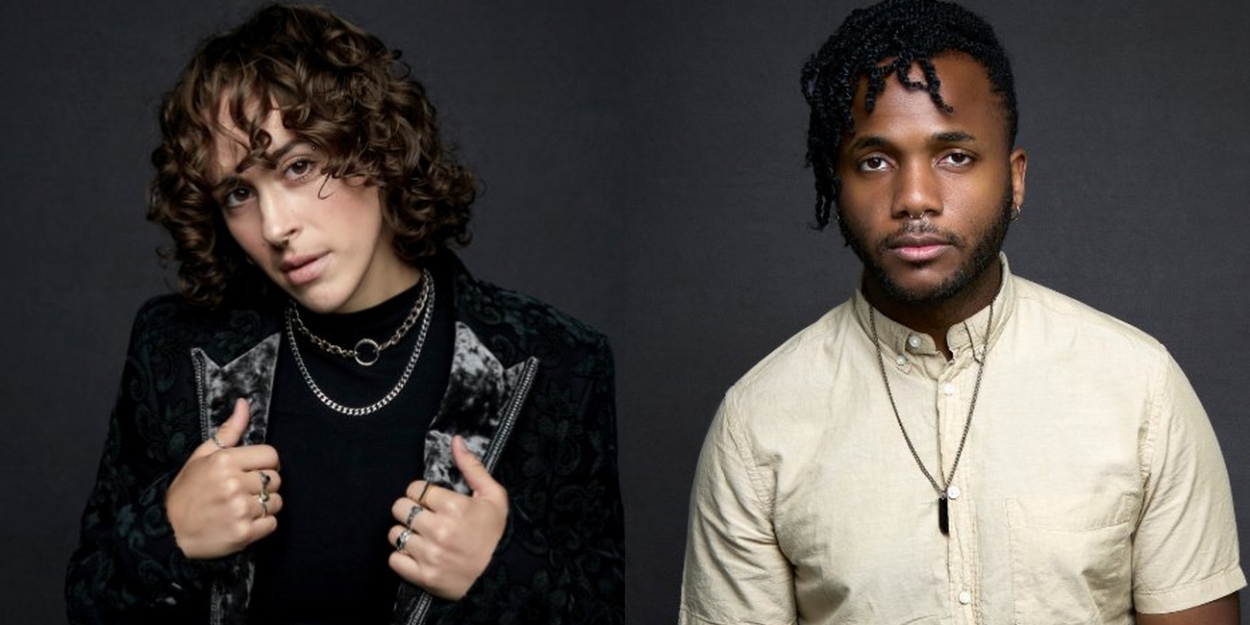 iris menas, Deon'te Goodman & More to Star in New Musical Web Series WAY DOWN on Broadstream
Broke, queer, almost-30 year old artists navigate life and heartache in the city's most ass-kicking neighborhood.
Broadstream and wild project will present the first season of WAY DOWN, a new musical web series featuring six original songs by Nini Camps ("Nashville"), Stephen Kellogg, Deon'te Goodman (Hamilton), and Kent Coleman (A Showing in Tribeca). Directed by Ellie Gravitte ("MAKE IT EASY") and conceived by Grant James Varjas (33 To Nothing), new episodes of WAY DOWN will be released every Tuesday on Broadstream (https://broad.stream) until February 21, 2023. Click here to watch the first episode.
The cast of WAY DOWN includes Iris Menas ("West Side Story") as "Alex," Alexis Floyd ("Inventing Anna") as "Sherrie," Aury Krebs (Darling Grenadine) as "Tyler," Deon'te Goodman (Hamilton) as "Bri," Jake Austin Robertson (Hamlet) as "Gray," and Monique Vukovic (God's Ear) as "Audrey."
WAY DOWN follows Alex, a struggling non-binary photographer and the bass player for an even more struggling band in New York City, where they live with their girlfriend/bandmate Tyler. Broke, queer, almost-30 year old artists navigate life and heartache in the city's most ass-kicking neighborhood.
The series was born as a collaboration between the creator/writer Grant James Varjas and New York's wild project theatre (www.thewildproject.org) as a way to stay creative and employ artists of all kinds during the pandemic. The show was shot in the East Village, whose resilient artistic community inspired the stories and characters.
The first episode of WAY DOWN is available now, for free, on Broadstream. Click here to watch: broad.stream/play/6318413758112.
(Director/Editor) is an award-winning filmmaker based in New York City. She was the winner of the first ever ABC Women's Initiative, in which ten finalists pitched a commercial concept to executives at ABC Entertainment Marketing. Of the 10 pitches, Gravitte's was chosen for production, and she went on to win a Promax Gold Award for her work directing the commercial. She also works as an established editor, which serves her directing work immeasurably. She was given the "Emerging Filmmaker Award'' at the Ridgefield Film Festival in 2021 for her short, "MAKE IT EASY," which screened at the Cleveland Film Festival this spring. She is passionate about centering queer stories in her work, and holds strongly to the belief that artists will be the ones who save the world.
(Creator/Writer) is an actor and playwright. His plays, the GLAAD nominated 33 To Nothing and Accidentally, Like A Martyr, have been produced in New York City and at Chicago's A Red Orchid Theatre. Grantis a member of the award-winning Tectonic Theater Project, where he has worked on multiple projects as a writer, devisor, and actor, as well as a Moment Work Teaching Artist. As an actor, Grant has performed in NYC at Lincoln Center, The Roundabout Theater, Ensemble Studio Theatre and many others. He appeared in Moises Kaufman's 33 Variations at CTG in Los Angeles, and most recently in the acclaimed The Sign In Sidney Brustein's Window at Chicago's Goodman Theater. His film and television work includes HBO's film version of "The Laramie Project" (directed by Moises Kaufman), "Chicago PD," "Law & Order: Criminal Intent," "Sex And The City," and many more. He is also a board member at Tom Noonan's Paradise Factory Theater in NYC.
Broadstream is a new free-for-the-user, arts and arts adjacent streaming platform featuring professional content created by and starring diverse voices. Launched this winter, the new streaming platform now presents over 200 original content pieces, and spans genres including theater, comedy, music, spoken word, politics, fandom and more.
Broadstream proudly empowers and features artists who have too often been historically marginalized, dedicating their platform to amplifying their voices and highlighting art that meets the moment in pursuit of artistic justice. The platform is free to the user with no financial barrier to entry.
For more information visit: https://broad.stream/