US Premiere of Mark O'Halloran's CONVERSATIONS AFTER SEX to Open at Irish Arts Center in February
Kate Stanley Brennan plays a woman, tumbling through loss and longing, and the fulfillments and disappointments of anonymous sexual encounters.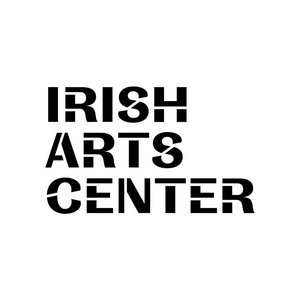 Irish Arts Center will present the U.S. premiere of THISISPOPBABY's Conversations After Sex, written by Mark O'Halloran and directed by Tom Creed. Kate Stanley Brennan plays a woman, tumbling through loss and longing, and the fulfillments and disappointments of anonymous sexual encounters. Fionn Ó Loingsigh plays a series of male lovers-each, like her, with keen needs for, and distinct means of building and obstructing, connection. Following IAC's 2018 acclaimed co-presentation of THISISPOPBABY's RIOT at NYU Skirball Center for Performing Arts, the beloved company comes to IAC's versatile, state-of-the-art new home for the first time. Performances take place February 22-March 11 (with an official opening February 26) at Irish Arts Center (726 11th Ave). The presentation marks a New York City encore for O'Halloran and Creed, whose opera double-bill Mary Motorhead and Trade, with score by Emma O'Halloran, recently concluded an acclaimed run in the 2023 Prototype Festival.
In Conversations After Sex, tour-de-force performances by Brennan, Ó Loingsigh, and Clelia Murphy; O'Halloran's humane script; and Creed's meticulous staging-which underscores the intensity of small and fleeting moments-offer a realistic look at the landscape of intimacy in this era. Carrying audiences across a year of vastly varied conversations-cathartic, candid, vulnerable, evasive, flirtatious, biting, curt, violent, gentle-after sex, the play is a gripping portrait of the facets of ourselves we allow others to see, and how much our vision of others is a projection of our own needs.
Interested in examining grief and the type of honesty that can thrive through anonymity, O'Halloran began writing each encounter, scene by scene, sending each individually to Creed, a collaborator of over a decade, until they began to take shape as a play traversing one year in its protagonist's life. O'Halloran says, "The encounters in the play often serve an emotional as well as physical purpose, and set up a unique confessional space between two people. I wanted to write a character dealing with unbearable pain through these interactions. The weight of pain is too huge for her to deal with the people in her life-but she can deal with her pain piece by piece with each new encounter."
Creed has, across the years, been drawn to O'Halloran's spare, heightened realism. He says, "I was at the Whitney's Museum's Edward Hopper exhibition recently, and there's a quote from Hopper on the wall where he talks about 'realistic art from which fantasy can grow'-which really resonated with me in terms Mark's writing. Staging these very intimate scenes between Brennan's character who never leaves the stage and a series of lovers with whom she has different relationships and reveals different parts of her personality, we looked towards Hopper paintings and Nan Goldin photographs and boiled the stage world down to something very pure and elemental."
O'Halloran's script, Creed's direction, and Brennans' and Ó Loingsigh's performances play with the idea that with anonymous strangers, characters speak with less subtext because they have less to hide. Says Creed, "The idea Mark would emphasize in rehearsals is that it couldn't be internal, because the play's revelations are coming out of un-guardedness: what you might reveal to a stranger after an intense moment of physicality."
O'Halloran adds, "Kate is capable of being both vulnerable and aggressive onstage - there's a beautiful combustibility about her performance, which I wrote specifically for her. Fionn is just as brilliant, embodying all of these characters with unique voices and physicalities and shapes and relationships to intimacy and to Kate's character."
Conversations After Sex's creative team includes Sarah Bacon (set and costume design), Sarah Jane Shiels (lighting design), Emma O'Halloran (music composition), Ivan Birthistle (sound design), and Sue Mythen (movement and intimacy director).
Performance Schedule and Ticketing
Performances of Conversations After Sex take place at Irish Arts Center (726 11th Avenue, between 51st and 52nd Streets) February 22-March 11: Tuesdays at 7:30pm; Wednesdays at 7:30pm; Thursdays and Fridays at 8pm; Saturdays at 2pm and 8pm; and Sundays at 2pm.
Critics are welcome to the following press performances for an official opening on Sunday, February 26, at 5pm:
Thursday, February 23, at 8pm
Friday, February 24, at 8pm
Saturday, February 25, at 2pm
Saturday, February 25, at 8pm
Tickets are $25-65 and can be purchased at irishartscenter.org.
About Mark O'Halloran
Mark O'Halloran is a writer/actor from Ennis, Co. Clare. He has worked with many of the major theatre companies in Ireland. On screen he has appeared in numerous films, most notably as one of the eponymous heroes in ATan. Most recently he appeared in Shane Meadow's Channel 4 drama, The Virtues, for which hdam & Paul (which he also wrote), and the lead role of MP in History's Future directed by Fiona e won Best Supporting Actor at the IFTA awards 2020. He will be appearing in an upcoming feature, The Miracle Club, alongside Maggie Smith, Kathy Bates, and Laura Linney.
About Tom Creed
Tom Creed is one of Ireland's leading opera and theatre directors, with a particular focus on new plays and operas by emerging and established writers and composers. His productions have been seen at all the major Irish theatres and festivals, and internationally in over 30 cities on three continents.
In New York, his recent production of Emma O'Halloran and Mark O'Halloran's operas Trade and Mary Motorhead was presented to acclaim by Beth Morrison Projects at the 2023 Prototype Festival, and his work has also seen at the Brooklyn Academy of Music, The Public Theater, the Irish Arts Center, and PS122.
He is an Associate Artist of THISISPOPBABY and has directed Conversations After Sex (nominated for Best Director, Irish Times Irish Theatre Awards), Sure Look It, Fuck It, I Am Tonie Walsh, Trade and All Over Town (with Calipo Theatre Company) with the company.
His production of Watt by Samuel Beckett with The Gate Theatre and acclaimed Irish actor Barry McGovern was presented at the Dublin Theatre Festival, Galway Arts Festival, Edinburgh International Festival, Perth International Festival, the Barbican Centre in London, The Public Theatre in New York and on tour in the USA. He directed a new production of Watt which opened at Melbourne International Arts Festival in October 2018.
He was previously Festival Director of Cork Midsummer Festival, Theatre and Dance Curator of Kilkenny Arts Festival and Associate Director of Rough Magic Theatre Company. He is a member of the Expert Advisory Committee of Culture Ireland and a board member of Theatre Forum and GAZE LGBTQ+ Film Festival, and was a member of the steering committee of the National Campaign for the Arts from 2016 to 2022.
He recently completed an MFA in Art in the Contemporary World at the National College of Art and Design, Dublin, and is Curator for Ireland's representation at the 2023 Prague Quadrennial.
Kate Stanley Brennan's theatre work includes her self-penned show Walk for Me (Project Arts Centre); Conversations After Sex, SHIT, and RIOT (THISISPOPBABY); The Plough and the Stars (Lyric Hammersmith/ Abbey Theatre); Crestfall - Irish Times Theatre Award nomination for Best Ensemble (Druid); The White Devil (Shakespeare's Globe); Hedda Gabler, The Risen People, Terminus, Saved, Playboy of the Western World (Abbey Theatre); The Night Alive (Lyric/Gaiety); Wuthering Heights, Salomé (The Gate); Witness, Best Man, 'Tis Pity She's A Whore, The Last Days of Judas Iscariot (The Irish Times Theatre Award nomination for Best Supporting Actress) Love and Money (ITTA nomination for Best Actress) (Project/ Everyman); Yerma (West Yorkshire Playhouse); The Sanctuary Lamp (Arcola Theatre London).
Film and TV credits include Float like a Butterfly (Samson); Fading Away (Filmbase); Inspector Jury (IJ Productions); Chasing Green (Hallmark); Doll House, winner of Best Ensemble Acting Odessa Film Festival (Visit Films); Raw, Fair City (RTÉ); The Tudors (HBO). Kate sings under the name MissKate, and has released an EP Walk for Me.
About Fionn Ó Loingsigh
Theatre credits include Staging The Treaty (ANU Productions), The Last Return (Druid, Galway International Festival, Traverse Theatre, Edinburgh and Gate Theatre, Dublin), Portia Coughlan (Abbey Theatre), Conversations After Sex (THISISPOPBABY, Dublin Theatre Festival), The Rehearsal, Playing the Dane (Pan Pan Theatre and Abbey Theatre), The Plough and the Stars (The National, London), Juno and the Paycock (Gate Theatre, Dublin), Deadly (Peacock Theatre, Dublin), Juno and the Paycock (Liverpool Playhouse and Bristol Old Vic), Desire Under the Elms (Corn Exchange, Smock Alley Theatre), Disco Pigs (DU Players) - for which he won Best Actor at the ISDA Awards 2009, bedbound (The New Theatre), and The Wonderful World of Dissocia (Samuel Beckett Theatre).
Television credits include Witness Number Three (Channel 5), Tin Star S3 (Sky Atlantic), Darklands (Virgin Media One), Trigonometry (BBC), Broken (BBC), Moonfleet (Sky), Trivia S2 (RTÉ), Jack Taylor: The Dramatist (TV3), Raw S4 (RTÉ).
Film credits include Her Name Is, Wren Boys (Nominated for Best Short Film at the 2018 BAFTA Awards), The Delinquent Season, Cardboard Gangsters (Nominated for Best Supporting Actor-Film at the 2018 IFTA Awards), Waterloo Warriors, Get Up and Go, Out of Here, What Richard Did, Rhinos.
About Clelia Murphy
Conversations After Sex is Clelia Murphy's debut with THISISPOPBABY. Clelia is perhaps best known for playing the role of Niamh Brennan in RTÉ's flagship television drama series Fair City, a role she played for 22 years before leaving the show in 2017. Since then she has been based between Ireland and the UK. Most recently she has completed filming series 2 of The Madam Blanc Mysteries for Channel 5 and Acorn TV and Jane Seymour's Harry Wilde, another Acorn TV original. Clelia also plays the part of Maeve Ludlow in the BBC's drama series Doctors. Most recent stage credits include Stephen Jones' Summerhill, Secrets of Primrose Square, and the UK & Ireland Tour of The Sound of Music for Bill Kenwright Productions. Film and television credits include Danny Boy, Bernard Dunne's Mythical Heroes for RTÉ, Dare To Be Wild, The Gaelic Curse, and The Badgeman Conspiracy. Clelia also worked on GRABBERS for Samson Films, Parallel Pictures' The Gift of the Magi and Stephen Kane's award-winning The Crooked Mile.
Clelia is also one of Ireland's most experienced Voiceover Artists with a career that has seen her lending her voice to some of Ireland's biggest brands and best-loved shows.
Irish Arts Center, founded in 1972 and based in Hell's Kitchen, New York City, is a home for artists and audiences of all backgrounds who share a passion or appreciation for the evolving arts and culture of contemporary Ireland and Irish America. IAC presents, develops, and celebrates work from established and emerging artists and cultural practitioners, providing audiences with emotionally and intellectually engaging experiences-fueled by collaboration, innovation, adventurousness, authenticity, and the celebration of our common humanity, in an environment of Irish hospitality. Steeped in grassroots traditions, IAC also provides community education programs and access to the arts for people of all ages and ethnic, racial, and socioeconomic backgrounds.
In an historic partnership of the people of Ireland and New York, Irish Arts Center recently opened a state-of-the-art new facility to support this mission for the 21st century. The inauguration of their new home-a 21,700 square foot hub for the arts at 726 11th Avenue-culminated more than a decade-long transformation into one of New York's most beloved multidisciplinary cultural institutions. Eclectic programming that has already brought the landmark new facility to life has included work by Dead Centre, Seán Curran and Darrah Carr, Oona Doherty, Martin Hayes and the Common Ground Ensemble, Utsav Lal, Declan O'Rourke, Pillow Queens, Camille O'Sullivan, Enda Walsh, Mufutau Yusuf, and other exemplary artists-demonstrating the venue's flexibility for experimentation and tradition across a vast range of art forms.