Tony Award Winner George Faison Honored At Lotus Music & Dance Festival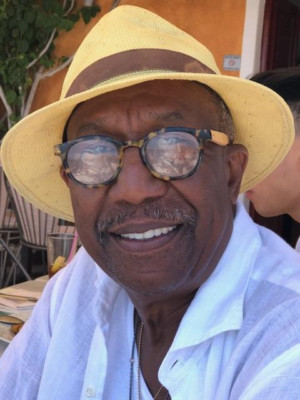 Lotus Music & Dance will celebrate its 30th Anniversary in 2019 with a benefit dinner and performance on Monday, March 25th. This year also marks the 100th Birth Anniversary of bharata natyam dance guru, T. Balasaraswati ("Bala"). They will honor legendary choreographer, George Faison with the inaugural Bala Award for Excellence . Other Honorees include Manhattan Borough President, Gale Brewer for her support of cultural diversity in the performing arts.
George Faison ( Producer, writer, essayist, composer, director, choreographer and dancer), made history in 1975 when he became the first African American to win a Tony Award of Best Choreography for The Wiz! . Mr. Faison will also choreograph a new work to celebrate the 30th Anniversary of the Lotus & Music Dance Festival in collaboration with East Indian dancers and practitioners of the kathak style (storytellers.)
Dr. Faison began his career as a principal dancer with the Alvin Ailey American Dance Theater (1966). His Broadway career began with the musical Purlie (1970). That same year, he formed his own company, the George Faison Universal Dance Experience and went on to create several American dance classics of his own: Slaves, Suite Otis, Gazelle, and Poppie which were premiered at the 92nd St Y, Dalacorte Theater in Central Park, Clarke Center, and the Manhattan Theater Club. He has also choreographed and staged concerts for musical greats including Ashford & Simpson, Aretha Franklin, Sister Sledge, Brothers Johnson, Emotions, Cameo, Roberta Flack, Stevie Wonder, Earth, Wind, & Fire, Dionne Warwick, Stephanie Mills and many more. Dr. Faison has directed regional productions at the McCarter Theater, Princeton NJ, Center Stage in Baltimore, the Kennedy Center, the Pittsburgh Public and The Public Theater in NY. Dr. Faison is also the author of several musicals: Apollo, It Was Just Like Magic and a new work Whitney: The Last Interview. His latest work is "The Many Faces of Bala," an homage to Balasaraswati, "12 Angry Men" in collaboration with the Billie Holiday Theater, and plans are in the works for a productions of Gandhi.