Photos: ROMEO & BERNADETTE Opens at Mezzanine Theatre
ROMEO & BERNADETTE opened this week at the Mezzanine Theatre at A.R.T./New York Theatres. Check out photos from opening night!
The cast for Romeo & Bernadette features Nikita Burshteyn (Newsies), Anna Kostakis (NY debut), Carlos Lopez (Man of La Mancha), Michael Marotta (Tenderly: The Rosemary Clooney Musical), Judy McLane (Mamma Mia), Michael Notardonato (NY debut), Ari Raskin (NY debut), Troy Valjean Rucker (August Rush), Zach Schanne (Pippin), and Viet Vo (Viet Gone).
Romeo-yes, THAT Romeo-finds himself in 1960 Brooklyn, chasing a girl he believes is his beloved Juliet. But no, it's Bernadette, the beautiful, foul-mouthed daughter of a crime family in this wild spoof of Shakespeare's timeless tale.
Photo Credit: Russ Rowland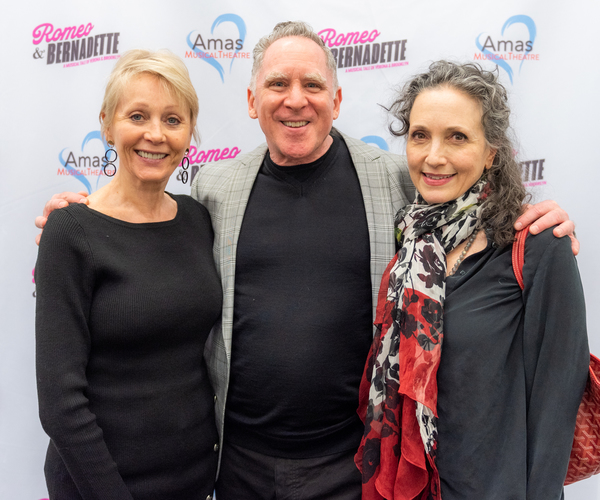 Kathryn Ann Wright, Justin Ross Cohen, Bebe Neuwirth

Kathryn Ann Wright, Bebe Neuwirth

Jeff Calhoun

Curtain Call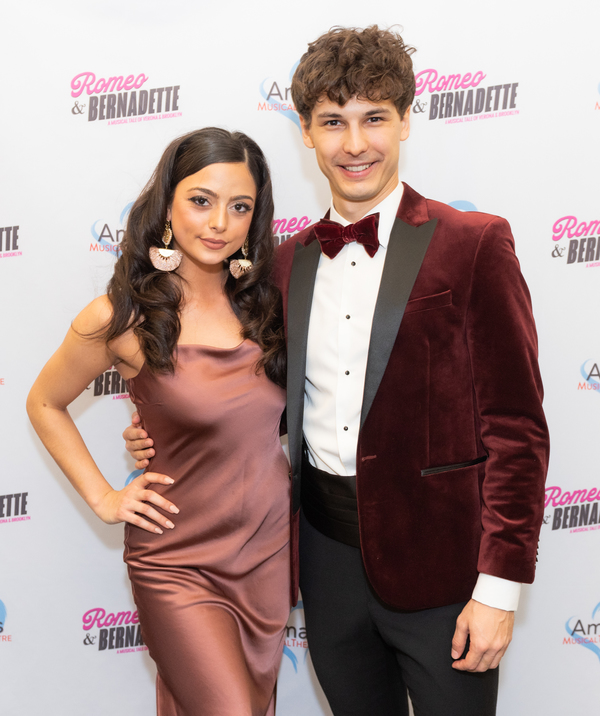 Anna Kostakis and Nikita Burshteyn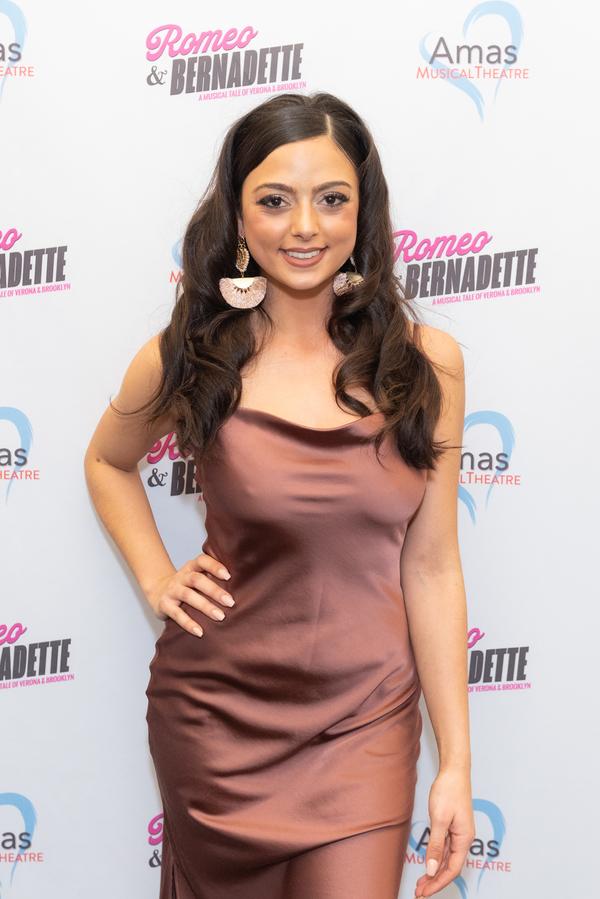 Anna Kostakis

Nikita Burshteyn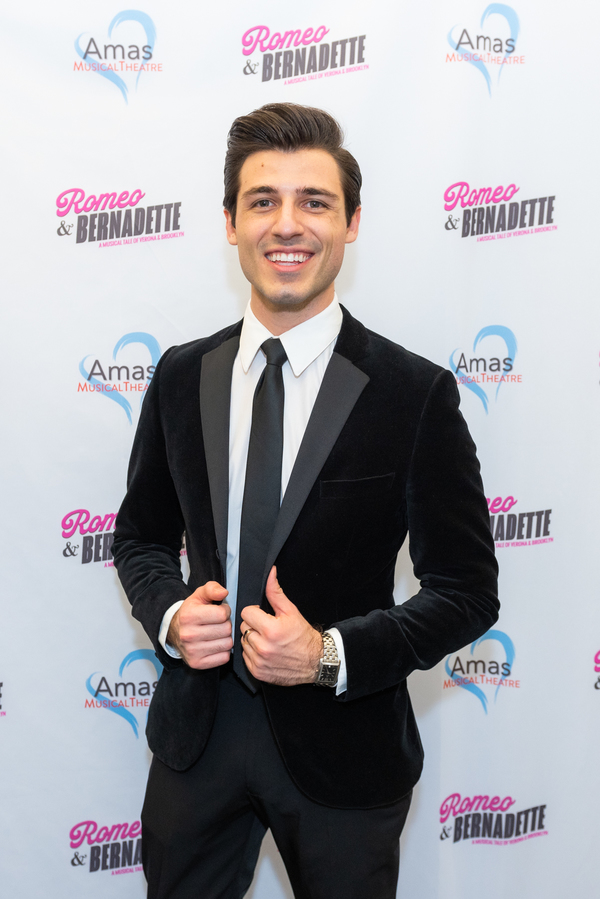 Michael Notardonato

Ari Raskin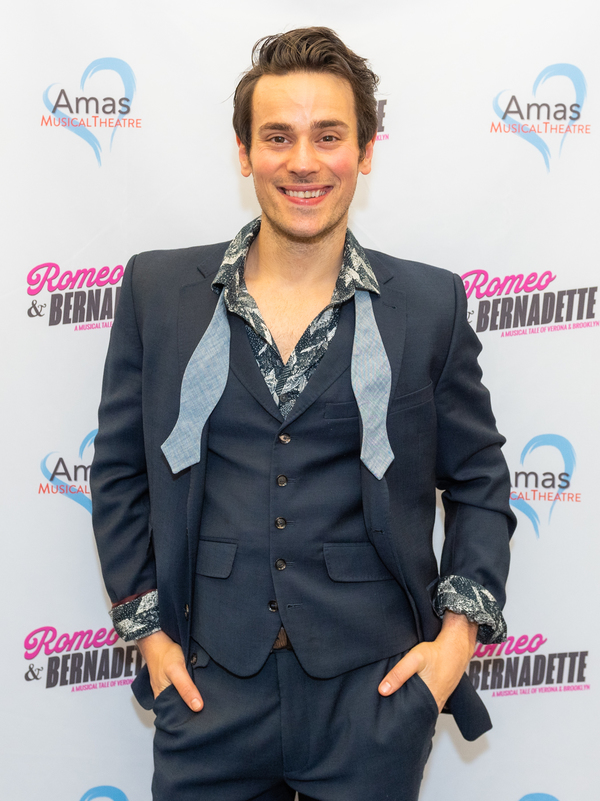 Zach Schanne

Michael Marotta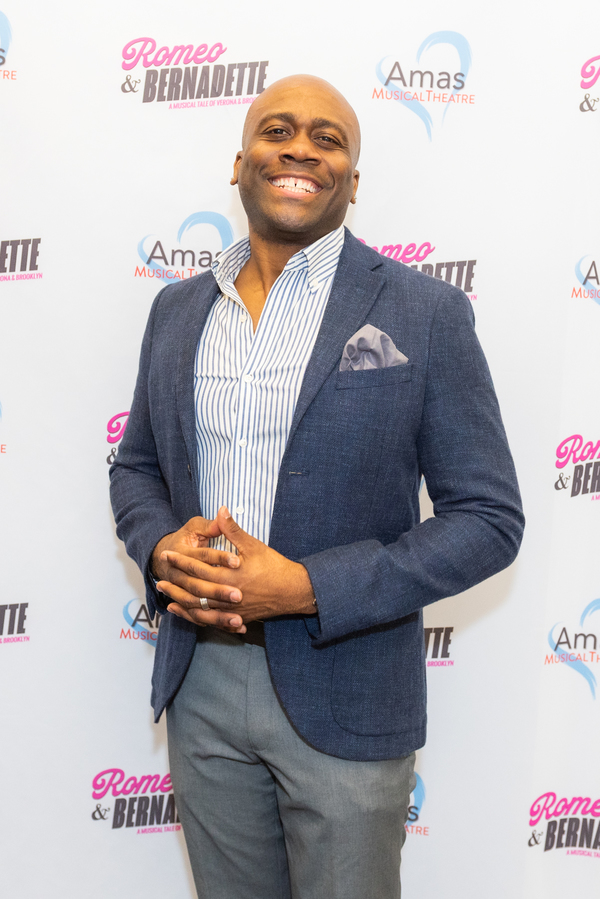 Troy Valjean Rucker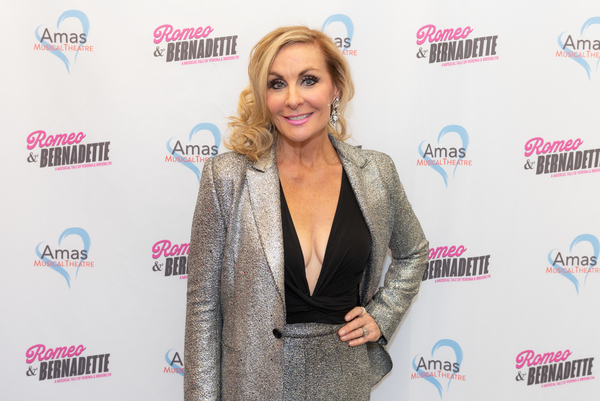 Judy McLane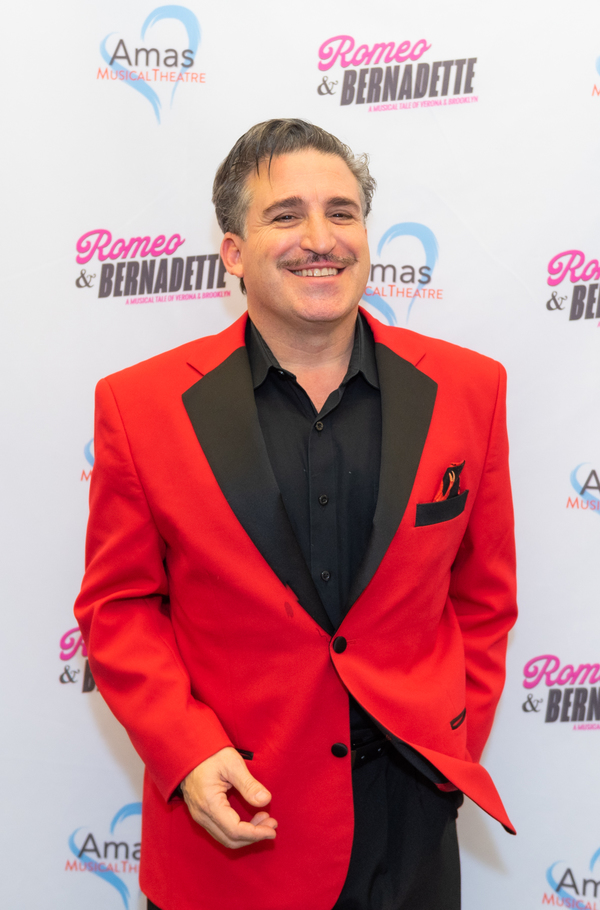 Carlos Lopez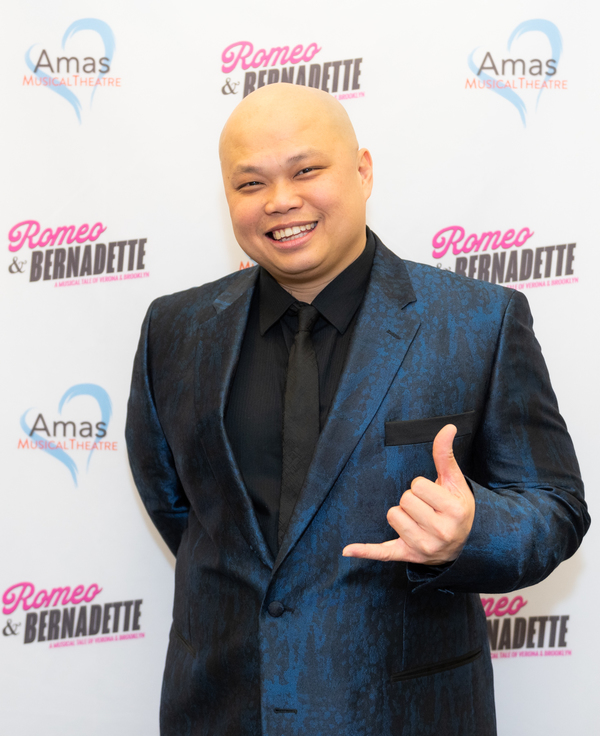 Viet Vo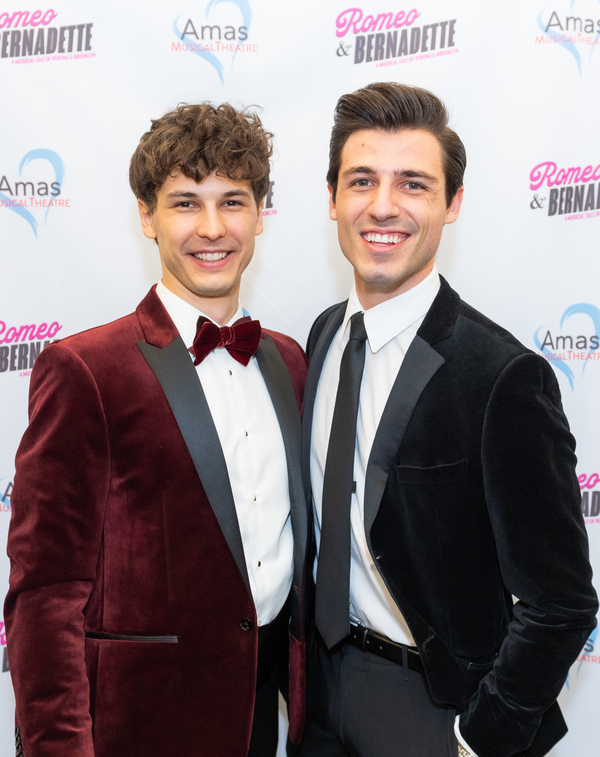 Nikita Burshteyn and Michael Notardonato

Michael Notardonato and Michael Marotta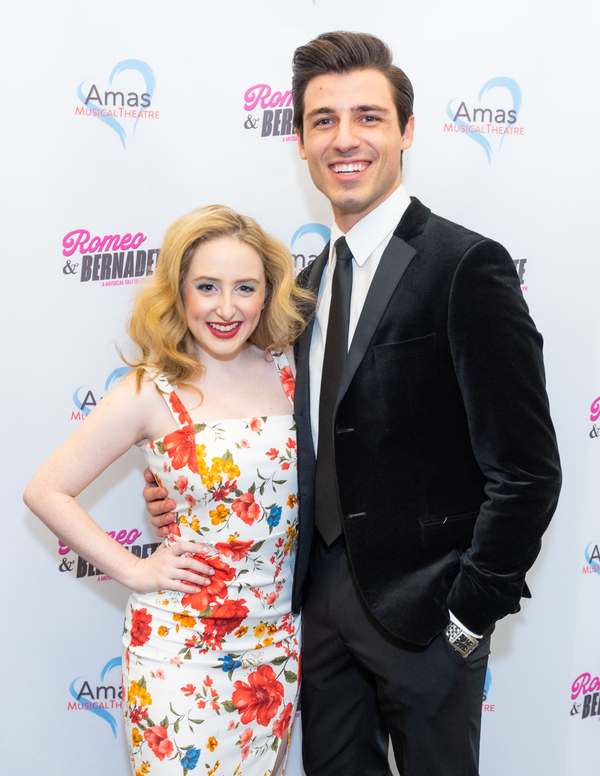 Ari Raskin and Michael Notardonato

Michael Marotta and Carlos Lopez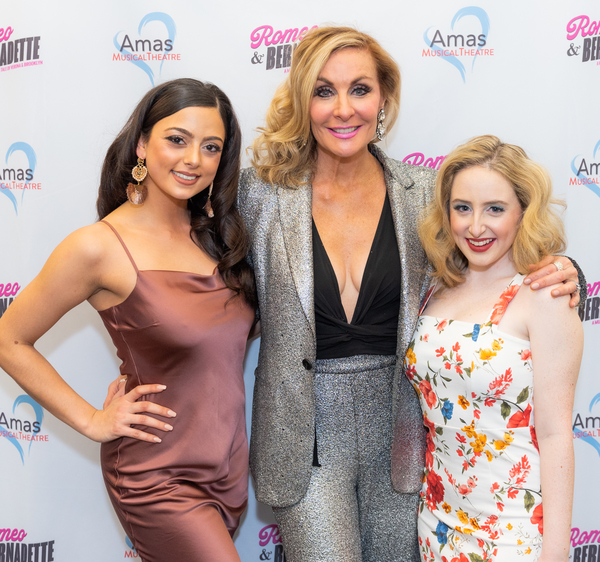 Anna Kostakis, Judy McLane, Ari Raskin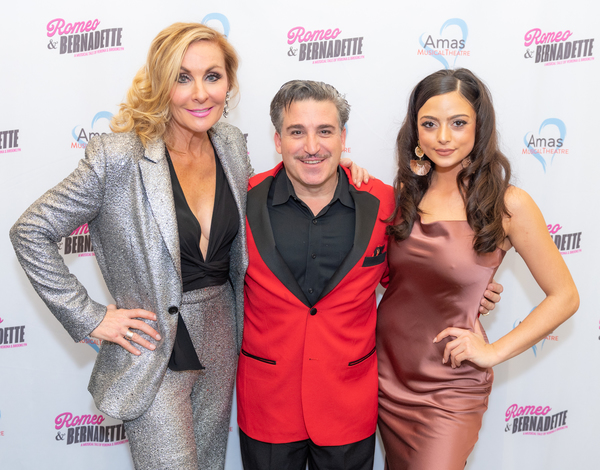 Judy McLane, Carlos Lopez, Anna Kostakis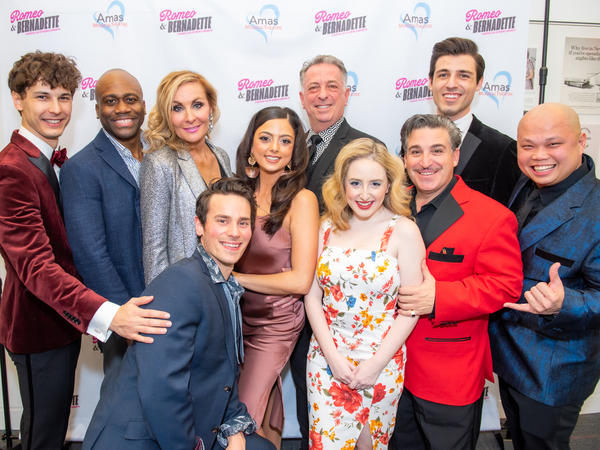 Nikita Burshteyn, Troy Valjean Rucker, Judy McLane, Zach Schanne, Anna Kostakis, Michael Marotta, Ari Raskin, Carlos Lopez, Michael Notardonato, Viet Vo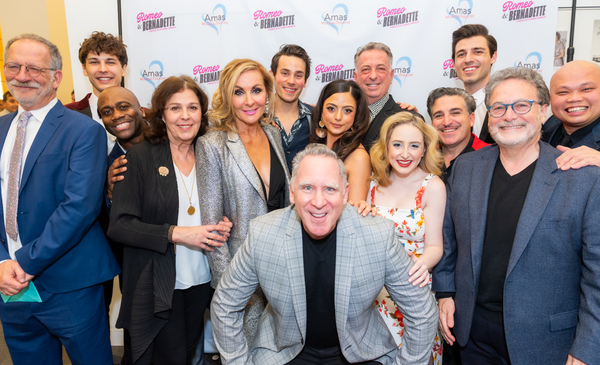 Mark Saltzman, Nikita Burshteyn, Troy Valjean Rucker, Donna Trinkoff, Judy McLane, Zach Schanne, Justin Ross Cohen, Anna Kostakis, Michael Marotta, Ari Raskin, Carlos Lopez, Michael Notardonato, Stephen Orich, Viet Vo

Mark Saltzman, Donna Trinkoff, Stephen Orich, Justin Ross Cohen, Kathryn Ann Wright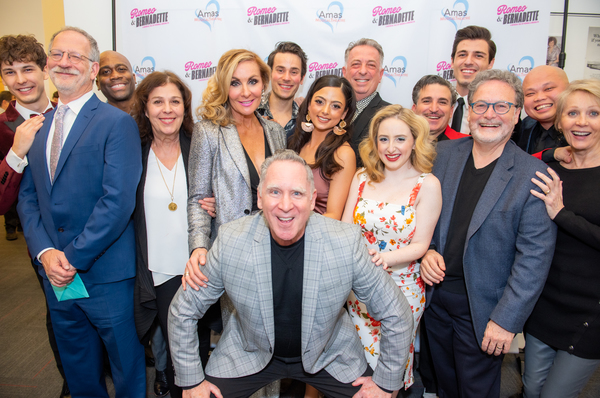 Nikita Burshteyn, Mark Saltzman, Troy Valjean Rucker, Donna Trinkoff, Judy McLane, Zach Schanne, Justin Ross Cohen, Anna Kostakis, Michael Marotta, Ari Raskin, Carlos Lopez, Michael Notardonato, Stephen Orich, Viet Vo, Kathryn Ann Wright

Stephen Orich and Mark Saltzman

Rina Saltzman, Mark Saltzman, Seth Saltzman

Bebe Neuwirth and Justin Ross Cohen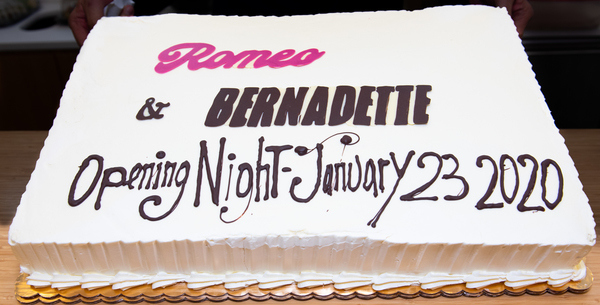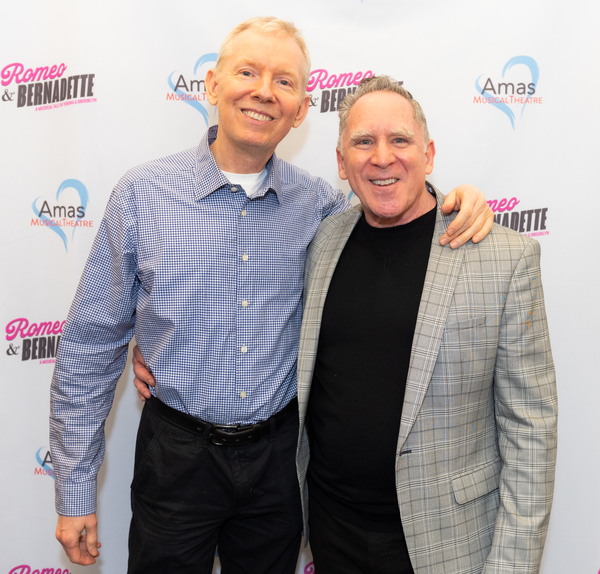 John Epperson and Justin Ross Cohen

Mark Sendroff, John Epperson and Justin Ross Cohe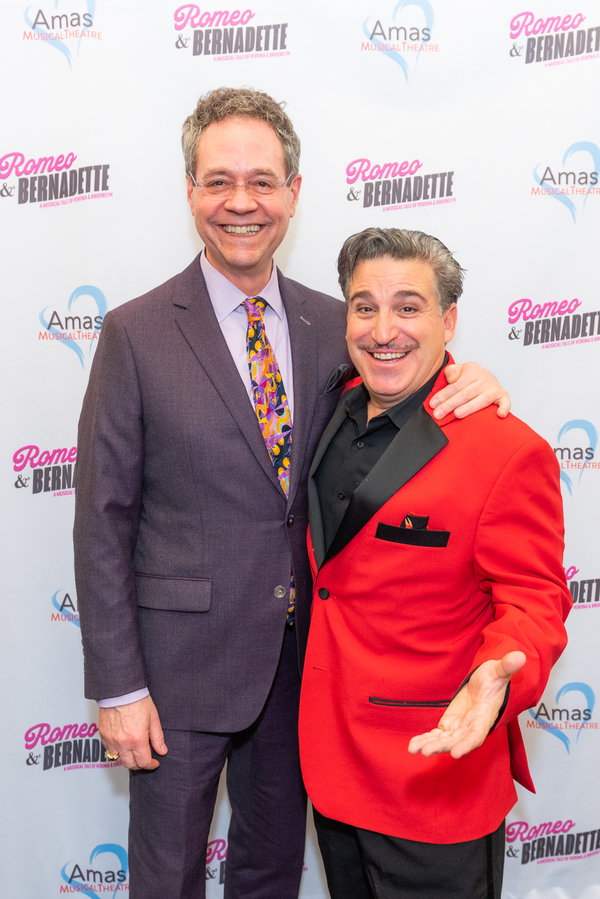 Mark Sendroff and Carlos Lopez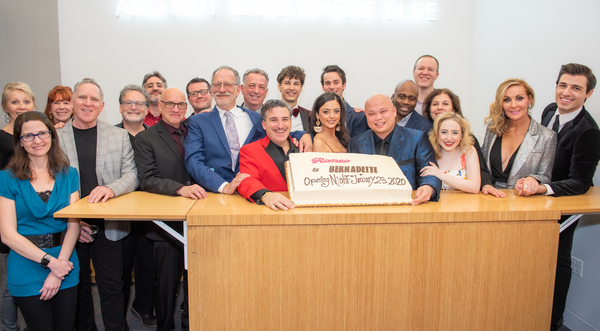 Full Company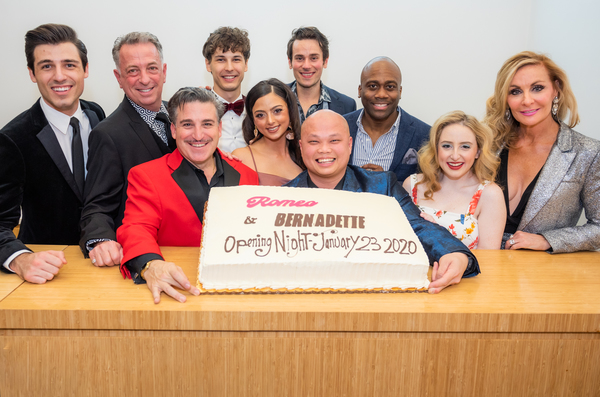 Michael Notardonato, Michael Marotta, Carlos Lopez, Nikita Burshteyn, Anna Kostakis, Zach Schanne, Troy Valjean Rucker, Viet Vo, Michael Notardonato, Ari Raskin, Judy McLane