Photo Flash: Abingdon Honors Robert Brustein
The Monte Carlo-themed gala, ABINGDON PLAYS TO WIN, benefited the Abingdon Theatre Company -- beginning its 18th season on Friday, October 29 with the New York premiere of Reggie Cheong-Leen's THE NANJING RACE -- included salutations to Mr. Brustein by his esteemed
colleagues and the presentation of an AB*IE Award for Excellence in Theatre.
Joining honoree Brustein were Tony Shalhoub ("Monk"), Brooke Adams (LEND ME A TENOR); director and librettist James Lapine (SUNDAY IN THE PARK WITH GEORGE, THE 25TH ANNUAL PUTNAM COUNTY SPELLING BEE); Austin Pendelton; Pulitzer Prize-winning cartoonist and playwright Jules
Feiffer, jazz musicians The Daniel Bennett Group, actress Lori Gardner (THE DEEP THROAT SEX SCANDAL), playwright Reggie Cheong-Leen (THE NANJING RACE), director Brian Tom O'Connor (THE NANJING RACE), director Daniela Varon (THE ENGLISH CHANNEL), and others.
ABINGDON PLAYS TO WIN featured professional casino tables, including poker, blackjack, roulette and craps. All guests received faux casino cash to start the evening, and had the opportunity to "purchase" additional playing money by making additional contributions. All ticket sales and casino money benefited Abingdon Theatre Company. Guests exchanged their winnings for raffle tickets. At the end of the evening, the company drew raffle tickets and award prizes accordingly.
Prizes included massage therapy treatments; gift certificates to fine restaurants; trapeze lessons; tickets to the New York City ballet; a season pass to Abingdon Theatre Company's upcoming shows THE NANJING RACE (Oct. 20-Nov. 21), HOW I FELL IN LOVE (Jan. 21-Feb 13), and SUMMER IN SANCTUARY (March 25-April 17); and much more.
For more information about Abingdon Theatre Company, visit www.abingdontheatre.org
Photos by Ryan Iffert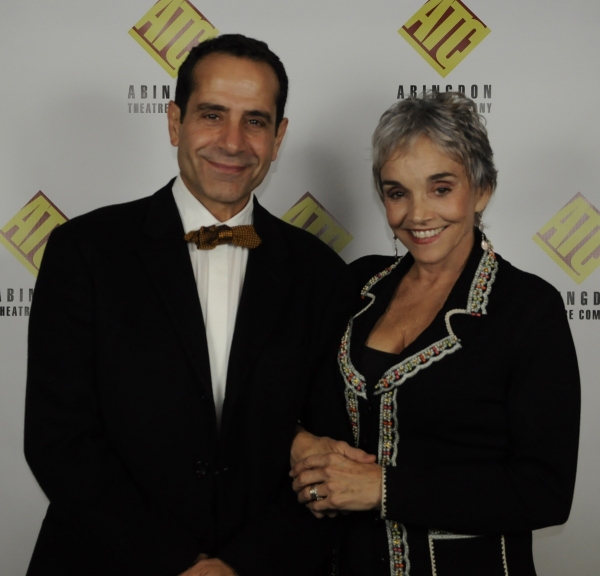 Tony Shalhoub and Brooke Adams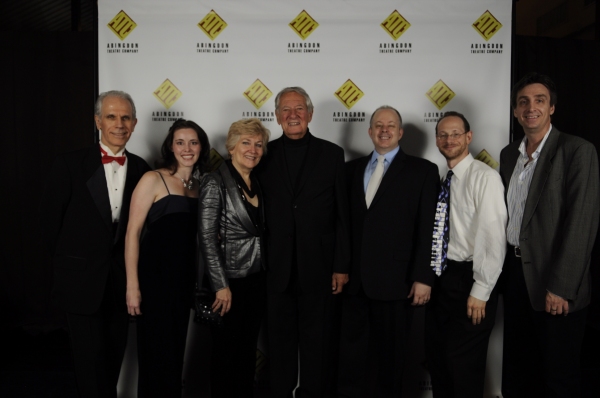 Kim T. Sharp, Associate Artistic Director; Piper Gunnarson, Development Director; Jan Buttram, Artistic Director; Honoree Robert Brustein; Doug DeVita, Marketing Director; Rick Brody, Business Manager; Samuel J. Bellinger, Managing Director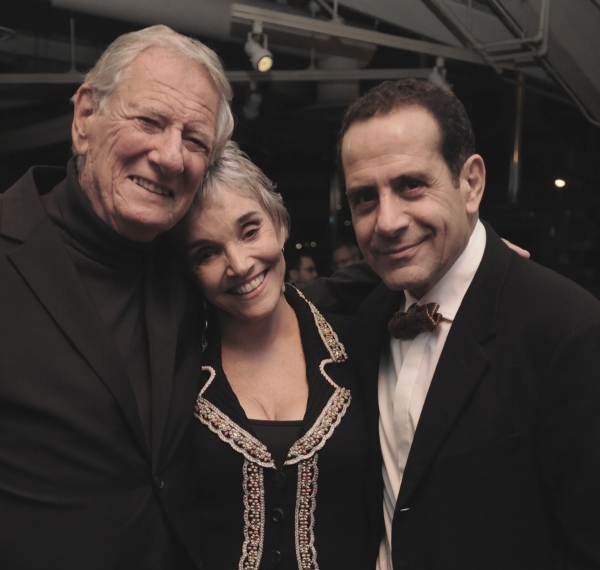 Robert Brustein, Brooke Adams, and Tony Shalhoub