Irish Rep to Honor President Bill Clinton at 2019 Gala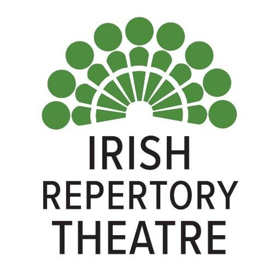 Irish Repertory Theatre presents A 30th Anniversary Celebration, this season's Gala benefit production, on Monday June 17th at 7:00PM at Alice Tully Hall at Lincoln Center (1941 Broadway, New York, NY 10023). The evening will honor President Bill Clinton for his work on the historic Good Friday Agreement, securing peace in Northern Ireland.
About the evening, Producing Director Ciaran O'Reilly says, "We have long admired what President Clinton has done for both Ireland and the Irish-American community here in the U.S. His peacebuilding efforts were instrumental in securing a lasting peace in Northern Ireland and we are honored that he will join us to commemorate our 30th Anniversary Season."
Special Guest performer Judy Collins will perform as part of the evening's celebration. "As one of the performers at his 1992 inauguration-it's no surprise she has been hailed as the 'President's troubadour'-President Clinton let it be known that Ms. Collins ranked high among his favorite singers. It is deeply meaningful to have Judy Collins in our celebration," added Artistic Director Charlotte Moore.
The Gala performance will be directed by Charlotte Moore (The Plough and the Stars) with musical direction by John Bell (On A Clear Day You Can See Forever). Additional performers will be announced at a later date.
Ambassador Elizabeth Frawley Bagley is the Gala Chair. Ambassador Bagley was appointed by President Clinton as Ambassador to Portugal (1994-1997). Irish Rep Board ChairKathleen Begala is the Gala Co-Chair.
Single performance-only tickets start at $100. Public on-sale will begin Tuesday, April 23 at 1:00pm at www.IrishRep.org or by calling 212.727.2737.
The Gala performance will be preceded by a private cocktail hour and followed by an elegant dinner at Alice Tully Hall. Premium seating/dinner packages start at $500. Call 212-213-1166 or email Events@IrishRep.org for more information.
PRESIDENT Bill Clinton served as 42nd U.S. president, from January 1993 to January 2001. Prior to that, he served as governor of his home state of Arkansas. President Clinton's mother, Virginia Cassidy Kelley, was the granddaughter of emigrants from County Fermanagh.
President Clinton's leadership helped pave the way for the Irish peace process. His first visit to Ireland and Northern Ireland in November 1995 was momentous and marked the first time a U.S. president had been to Northern Ireland. In 1994, President Clinton granted a U.S. visa to Sinn Féin president Gerry Adams, a decision that prompted the first IRA ceasefire. Clinton went on to play a key role during the crucial lead up to the Good Friday Agreement-a pivotal moment that established the Northern Ireland Assembly. Senator George Mitchell, President Clinton's special advisor, brought all of the parties together to sign the historic document on April 10, 1998.
After leaving the White House, President Clinton established the Clinton Foundation in order to continue working on the causes he cared about. Since its founding, the Foundation has endeavored to help build more resilient communities by developing and implementing programs that improve people's health, strengthen local economies, and protect the environment.
Judy Collins has inspired audiences with sublime vocals, boldly vulnerable songwriting, personal life triumphs, and a commitment to social activism. Her rendition of Joni Mitchell's "Both Sides Now" from her landmark 1967 album, Wildflowers, has been entered into the Grammy Hall of Fame. Judy's dreamy version of "Send in the Clowns," a ballad written by Stephen Sondheim for the Broadway musical A Little Night Music, won "Song of the Year" at the 1975 Grammy Awards. She has garnered several top-ten hits gold- and platinum-selling albums. In 2014 she filmed a spectacular concert in Ireland at Dromoland Castle, which was subsequently released as the album, Live In Ireland. Judy has authored several books, including the powerful Sanity & Grace and her memoir, Sweet Judy Blue Eyes: My Life in Music. In addition, she remains a social activist, representing UNICEF and numerous other causes.