DEATH OF A SALESMAN: A NEW PLAY to Premiere at 2023 FRIGID Fringe Festival in February
Death of a Salesman: A New Play is about death, sales, men, but most importantly, it is 100% brand new, baby (Sunglasses Emoji).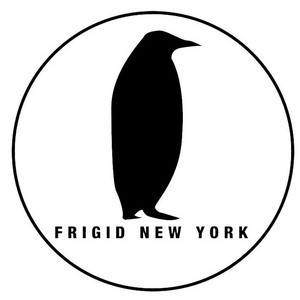 Eco-Ennis will present Death of a Salesman: A New Play written by Austen Halpern-Graser and directed by Caroline Burkhart. The production will be presented as part of the 2023 FRIGID Fringe Festival at UNDER St. Marks (94 St Marks Pl, New York, NY 10009) with performances on February 17 at 8:10 PM, February 21 at 7:45 PM, February 28 at 6:30 PM, and March 4 at 7:00 PM. Tickets are available on a sliding scale from $5 - $20 for advance purchase at www.frigid.nyc. The performance will run approximately 45 minutes.
Death of a Salesman: A New Play is about death, sales, men, but most importantly, it is 100% brand new, baby (Sunglasses Emoji). Watch in awe as the nation's two brightest entrepreneurs hustle, grind, backstab, and sacrifice everything they have to bring their vision to life (the vision is eco-friendly tennis balls).
The cast will feature Ethan Graham Horowitz and Austen Halpern-Graser.
Austen Halpern-Graser (he/him) (Playwright) is a filmmaker, playwright, and actor and against all odds he also has a podcast with his brother about superheroes. He recently starred in Unboxing at the Minnesota Fringe Festival. His real job is making TikToks for the New York Public Library.
Caroline Burkhart
(she/her) is an actor, dancer, choreographer, director and devisor based in New York City. She holds a BA in Liberal Arts from Sarah Lawrence College with concentrations in Theatre and Dance. As an actor and a dancer, Caroline has performed in several new works across NYC at Target Margin Theater, Theater for the New City, The Brick, and MoMA PS1. As a choreographer and a director, she has developed and presented her work with La MaMa E.T.C., Movement Research, and The Tank. A big lover of devised processes, her work is often rooted in collaboration and guided by performers' unique physicality and expression. She is currently a devisor with dance/theatre company, the after-image, and is also a Teaching Artist for WR Arts, teaching theatre and dance to elementary school kids. Find out more at www.carolineburkhart.com.
Ethan Graham-Horowitz
(he/him) is a Brooklyn based actor and improviser. Some recent past acting credits include: Classic Theatre of Maryland (Twelfth Night, Sebastian), InkBlot Theatre Co. (Macbeth, Macbeth), Prague Fringe Festival (In the Woods Where the Men Work, John). He is a Sarah Lawrence College Alumni and studied acting at the British American Drama Academy.
FRIGID Fringe Festival
is an open and unjuried theatre festival that gives artists an opportunity to let their ingenuity thrive in a venue that values freedom of expression and artistic determination. In true support of the Indie Theater Community, 100% of box office proceeds go directly to the artists whose work is being presented. FRIGID is here to chill out the New York independent theatre scene's ideas of what a theatre festival can be! www.frigid.nyc