BWW Review: SPOOLIE GIRL is a Small Musical That Packs Big Messages
Spoolie Girl, now playing at the Actors Temple Theatre, is taglined as "a fractured rock fairytale" and while I'm not quite sure what the fractured part means, the other two descriptors definitely fit the bill.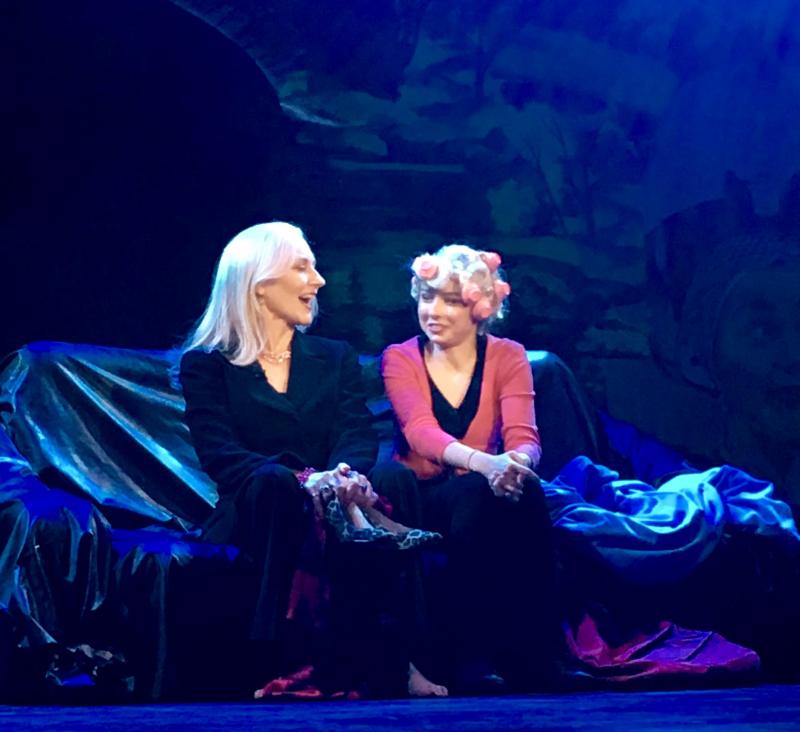 Spoolie Girl tells the story of a young orphan girl (played by Claire Lilley) who is forced to move from Kenya to New York City. When she arrives, she goes to get a makeover at the salon owned by her Aunt Darla, who she is going to live with. There, she gets magical curlers in her hair called spoolies, that she comes to realize allow her to read people's thoughts as songs.
Living with Aunt Darla proves to be a challenge. Darla is well off. She lives on her own and she's constantly going to photoshoots and fashion shows all across the world. She doesn't quite have time to take in a young teen, especially one trying to navigate a place like New York City, a far cry from her previous home in Kenya.
Spoolie Girl befriends her neighbor, who Aunt Darla sets up to walk to school with her, and who ultimately allows Spoolie Girl to embrace her new look, and her new nickname.
Concurrently with this storyline, the musical follows Spoolie Girl's "Fairy Rock Mother," played by Rosemary Loar, who also wrote the music and lyrics, and co-wrote the book, for the show. The Fairy Rock Mother is in charge of making over Spoolie Girl, and her one job was to take out the spoolies the next day. However, she is unable to get her hands on them, much to the dismay of the fairy leader Delta Pink. If The Fairy Rock Mother can get this right, she will earn her coveted "pink wings" and be able to trade in the gray ones she's always had.
Through reading the thoughts of those around her, Spoolie Girl realizes that Aunt Darla doesn't actually want her, and she thinks she's an inconvenience to her life. The pair get into a fight, and Darla realizes that she needs to learn to love a little bit better.
Spoolie Girl realizes that she doesn't need the spoolies to be special, and that she can be who she is. The Fairy Rock Mother gets her pink wings, Aunt Darla learns to care about someone other than herself, and, like every fairytale, a happy ending is had for all.
Standout performances of course begin with Broadway veteran Elizabeth Ward Land, who plays Aunt Darla. Land has the strongest vocals of the cast, and expectedly so. Her final song about how she needs to learn to love and not be selfish was one of my favorites, technically.
The rest of the music is fun and catchy, and I was humming along with a few of the rock anthems by the end of the show.
Lilley, who plays Spoolie Girl, also had a beautiful voice, although sometimes it got swallowed up by the ensemble and the accompaniment.
In fact, there were a few sound issues in general, which are expected for a show of this size and budget. At the beginning, I swore the actors were lacking microphones, because they could barely be heard. Later, I noticed the microphones, and the sound balance got better.
The fact that the cast is all female did not go without notice either. Even the few male ensemble characters were played by women, which was extremely refreshing to see on stage.
Spoolie Girl didn't let a small budget hold it back from telling its big messages: to learn to accept yourself, to not be selfish, and to never give up on your dreams.