Review: Gob Squad's BEFORE YOUR VERY EYES Puts Kids On Display
Go to the theatre often enough and you're bound to see more than few productions where cast members are already on stage when the audience enters, engaged in some kind of pre-performance activity.
The difference with Gob Squad's new presentation at The Public, BEFORE YOUR VERY EYES, is that the cast members are children enclosed in a room that separates them from the audience with one-way mirrors, allowing patrons to see inside but letting them see only their own reflections.
As we watch them amusing themselves in a makeshift playroom with games, books and a TV set, there's the sense that we're about to see some kind of scientific study, but the UK and Berlin-based company is in the habit of using video and unorthodox theatrics to play with an audience's perception of reality.
There are two companies of local actors, democratically labeled Team 1 and Team A; both a mix of spirited kids with professional acting credits, ages 9-14, who have been involved with the project for two years. The text is based on their own improvisations, although the opening lines may not be.
"We've been thinking a lot about death lately," says Eloise, who appears to be around twelve. "No matter how things work out, I will be dying, so will you, so will everyone here."
The calm and evenly toned disembodied voice that guides the kids through the performances advises her that the audience would rather see the youngsters acting carefree. The music gets cranked up and each kid is introduced while freestyle dancing, both live and on video.
The voice tells us we're in for, "a rare and magnificent opportunity to witness seven lives lived in fast forward."
But before going forward there's a bit of backtracking where the cast watches and responds to videos they taped two years ago.
Matthew appears to be a hula hoop expert, but on the old video he could barely keep it twirling. Jasper reacts angrily to watching a video of his younger self talking about getting a special present and a note from a girl who liked him.
When the time comes to grow into teenagers, one girl begins stuffing her bra with tissues, a boy masturbates on the couch (his back to the audience) and they all pose with cigarettes.
It's an extended game of dress-up with the cast taking turns sticking their faces into cameras as they offer close-ups of dressing in black for their punk rock phase, acquiring crow's feet and paunches at middle age and finally, all dropping dead.
Their videotaped selves cut in to ask questions about their future lives and the guiding voice draws out their impressions of what it would be like to be older, but BEFORE YOUR VERY EYES never quite reveals a purpose for its existence.
The kids are terrific and fun to watch, but while the 70 minute experimental study is reasonably entertaining, it's not especially enlightening.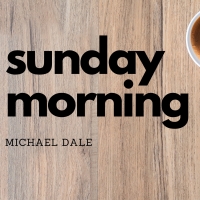 Sunday Morning Michael Dale: My Favorite Cease and Desist Letters

August 14, 2022

A while back. I was in an audience of theatre fans watching an onstage conversation between Frank Rich and Stephen Sondheim and the subject of unauthorized changes made in regional and amateur productions came up. The composer/lyricist mentioned that he had heard of a production of Company that ended with Bobby committing suicide by shooting himself.
---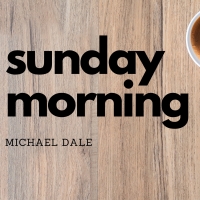 Sunday Morning Michael Dale: Dear Funny Girl: Let Julie Benko Sing!

August 7, 2022

Like many theatre fans, I'd been reading the raves she's been getting as Beanie Feldstein's standby, and since I doubted press would be offered comps during her run, I sprung for a ticket to see for myself.
---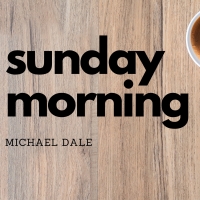 Sunday Morning Michael Dale: Alison Fraser Thrillingly Reinvents Cat On A Hot Tin Roof's Big Mama

July 31, 2022

A popular stage actor best known for being quirkily funny in musicals (Off-Broadway in March Of The Falsettos, on Broadway in Romance, Romance, The Secret Garden and Gypsy), Fraser reinvents a classic character and turns in a performance that thrills with its gutsy power masked by her character's well-rehearsed elegance.
---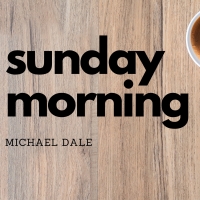 Sunday Morning Michael Dale: All Singing! All Dancing! All Legal! Cannabis! A Viper Vaudeville Opens at La MaMa

July 24, 2022

A collaboration of two of Off-Off-Broadway's favorite historically subversive companies, the HERE production of Cannabis! A Viper Vaudeville, presented at La Mama is an entrancingly fun and educational two-hour festival of song, dance and spoken word, beginning as a relaxing communal experience and evolving into a call for activism.
---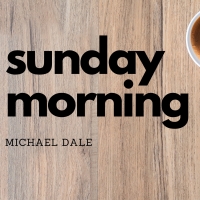 Sunday Morning Michael Dale: Ukrainian Children Coming To Brooklyn in a Play They Premiered in a Bomb Shelter

July 17, 2022

Irondale is arranging for Ukrainian solider Oleg Onechchak's ensemble of child actors to give two performances in Brooklyn of Mom On Skype, which was originally performed in a warehouse-turned-bomb-shelter in the city of Lviv.
---