THIS BITTER EARTH Continues Triangle Players' Season Onstage And Online
Beginning January 28.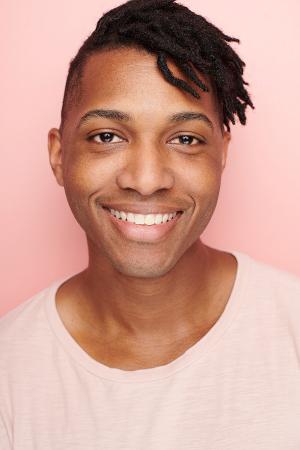 Richmond Triangle Players continues its season with the Virginia premiere of Harrison David River's This Bitter Earth, an acclaimed new play that has earned rave reviews across the country. The production will open Friday, January 29, 2021 after a low-priced preview on Thursday January 28. The production will run through February 13, and will have an online option available as well.
Seating capacity for this production will be limited to 20 people in 11 socially distanced seating groups, to comply with Virginia's re-opening guidelines for entertainment venues; other CDC-recommended safety protocols will also be followed to ensure the safety of patrons, as well as RTP staff and artists during the show. Masks must be worn by patrons all those entering or inside the theatre. Tickets for all performances are on sale now.
Jesse, an introspective black playwright (played in RTP's production by Andrew Rou Reid), finds his lack of activism questioned by his white boyfriend, Neil (Evan Nasteff), an impassioned member of the Black Lives Matter Movement. Tensions between them continue to grow with each headline announcing another extrajudicial killing. But the human heart can hold complex and often contradictory things, and the two men find themselves at a crossroads. This Bitter Earth explores the quiet revolutions of normalcy, reminding us of the intractable bind between the personal and political, and the strength of love in today's turbulent world.
Triangle Players' production is directed by Brandon Rashad Butts. Andrew Rou Reid is making his RTP debut, while Evan Nasteff has appeared many times at RTP, most notably in Cabaret and The Pride. Set and Projection Design is by Lucian Restivo, Costume Design is by Skyler Glaser, and Lighting design is by Deryn Gabor, with Sound Design by Spike Bahermez. Movement Direction is by Justin Bell and Intimacy Direction is by Raja Benz. Sofia Malin is the stage manager.
RTP's fabled bar will be in operation for all performances, utilizing a new mobile ordering system which eliminates standing in line to order, and provides easy contactless pick-up.
The production will play live onstage for just seven performances, and will take place at Richmond Triangle Players' home at the Robert B. Moss Theatre at 1300 Altamont Avenue in Scott's Addition, just northwest of the intersection of Arthur Ashe Boulevard and West Broad Street. Reserved seat tickets can be purchased online at RTP's web site at www.rtriangle.org, through RTP's Facebook page, or by leaving a message on the RTP Ticket hotline at 804-346-8113. Tickets for the live productions are $35, with the online option available for $25. All tickets for these productions must be purchased in advance; there will be no walk-up options available.
Featured at the Theatre Shop
T-Shirts, Mugs, Phone Cases & More

More Hot Stories For You