THE PLAY THAT GOES WRONG Coming To Dover This November!
This hilarious play will be co-directed by Larry and Ruthanne Pelham.
The smash hit The Play That Goes Wrong will be coming to Dover Little Theatre (DLT) this November. This hilarious play will be co-directed by Larry and Ruthanne Pelham. Tickets to this production can be purchased by visiting www.doverlittletheatre.org.
The Play That Goes Wrong introduces us to the Cornley Polytechnic Drama Society, an amateur theatre troupe which puts on a new production each year. Their latest show, The Murder at Haversham Manor, sees the group tackle a murder mystery. But the only mystery is why they'd put on a tricky thriller in the first place. Cast members go missing, props go walkabout, and sets crumble away. The Murder at Haversham Manor isn't so much a murder mystery anymore, but a struggle to get the curtain up. The show must go on, though, and eventually they stumble through. The Play That Goes Wrong is a delightful disaster, full of miraculous mishaps and hilarious happenings.
"We are very excited to be bringing The Play That Goes Wrong to Dover Little Theatre," said director, Larry Pelham. "It is a hysterical muder mystery gone wrong... literally. Our theater is on the smaller side which was our biggest challenge for bringing a show of this side to our stage, but we have done it and it is truly amazing what we can accomplish. The Play That Goes Wrong will definitely be the can't-miss show of the season!"
The cast is made up of 8 wonderful community artists including Larry Shagawat (Chris) from Clifton, Russ Cresspolini (Robert) from Randolph, Matthew Fralley (Dennis) from Netcong, Kym Frank (Sandra) from Mount Tabor, Jess Prekel (Annie) from Hopatcong, Greg Louis Mehlin (Max) from Morristown, Eric Heiberg (Johnathan) from Long Valley, and Larry Pelham (Trevor) from Rockaway.
Tickets for The Play That Goes Wrong can be found on our website at www.DoverLittleTheatre.org. Tickets are $20 per person. Seating is general admission and on a first come, first serve basis.
The Play That Goes Wrong
Written By Henry Lewis, Jonathan Sayer and Henry Shields
Co-Directed By Larry Pelham and Ruthanne Pelham
Presented by arrangement with Dramatists Play Service under license from Mischief Worldwide Ltd. The Mischief Production of THE PLAY THAT GOES WRONG was originally produced on the West End Stage by Kenny Wax & Stage Presence and on Broadway by Kevin McCollum, J.J. Abrams, Kenny Wax & Stage Presence.
November 4th, 5th, 6th, 11th, 12th, 13th, 18th, and 19th, Fridays & Saturdays at 8pm, Sundays at 2pm.
For tickets and information visit www.DoverLittleTheatre.org!
Dover Little Theatre entertains, educates, and inspires any theatre enthusiast who walks through our doors. We foster a positive environment to create a home for theatrical arts and artists of all kind within the community and beyond. The vision of Dover Little Theatre is to be a place for anyone to feel welcomed and accepted within the performing arts. It is our priority that anyone involved is having fun Dover Little Theatre is a place for artists, students, and theatre lovers to come together and use their skills to create excellent work.
More Hot Stories For You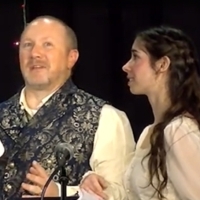 Placer Rep To Present A Holiday Variety Show Featuring Local Performing Artists 

November 25, 2022

Actors, singers, comedians, writers and more will take the stage on December 7 at  Placer Repertory Theater's annual variety show with open mic that celebrates the  completion of Season 2022 on Wednesday, December 7th at Studio E in Lincoln. 
---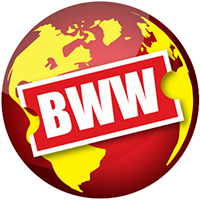 Surflight's Presents Irving Berlin's WHITE CHRISTMAS, December 3-18

November 23, 2022

Surflight Theatre, after a terrific summer and fall season is now thrilled to be presenting the festive and beloved musical White Christmas from December 3-18th.  With spectacular tap dancing and a dazzling score featuring well-known standards including "Blue Skies," "I Love A Piano," "How Deep Is the Ocean", Count Your Blessings and the perennial title song, White Christmas is an uplifting musical perfect to bring joy in the Holiday Season.
---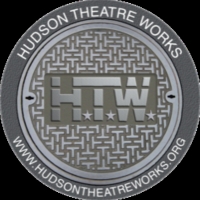 Hudson Theatre Works Presents Its Annual 10 MINUTE PLAY FESTIVAL Benefit

November 23, 2022

Hudson Theatre Works presents its Annual 10 Minute Play Festival benefitting Hudson Theatre Works including new plays by John Patrick Shanley, Richard Vetere, Barbara Blatner, Joanne Hoersch, Zach Weed, Lenny Horst, and Sarah T. Schwab with Robert Funaro of the Sopranos.
---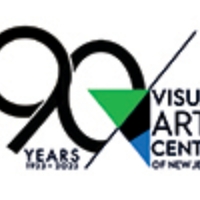 Visual Arts Center Of New Jersey Receives Multiple Grants

November 23, 2022

The Visual Arts Center of New Jersey (VACNJ) recently received multiple grant awards from several funders signifying VACNJ's continued commitment to empowering people to see, make, and learn about art. The grants awarded to the Art Center were:
---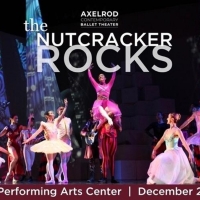 Josh Canfield Joins Axelrod Contemporary Ballet Theater's THE NUTCRACKER ROCKS Beginning On December 2, 2022

November 23, 2022

Josh Canfield, actor and former CBS Survivor contestant will reprise his role as Clara's eccentric rocker Uncle Drosselmeyer in Axelrod Contemporary Ballet Theater (AXCBT)'s THE NUTCRACKER ROCKS! Canfield has appeared on Broadway, Off-Broadway, and at A.R.T., in productions including the Tony Award-winning production of Natasha, Pierre, and the Great Comet of 1812, Doctor Zhivago and the touring Broadway production of Falsettos.
---