Palisades Virtuosi Presents PV CELEBRATES NJ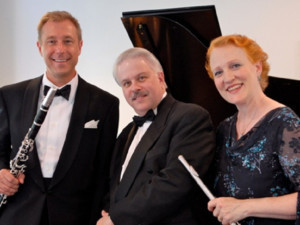 The critically-acclaimed Palisades Virtuosi flute, clarinet and piano trio will present PV Celebrates NJ, a concert on Sunday, March 10 @ 3:00 pm at Hackensack Performing Arts Center (HACPAC), 102 State St. in Hackensack, New Jersey. There will be a pre-concert talk with the artists and composers at 2:15.
The trio will perform music that is either written by a NJ composer, or about some aspect of NJ, including the Premiere of Paterson, composed by Bergen County resident, Jeffrey Kaufman, based on the poem by Rutherford native William Carlos Williams. The work will include narration by renowned opera singer Frank Basile, who will also sing two songs by PV pianist/composer Ron Levy.
A 3-time Grammy Award nominee, Jeffrey Kaufman attended and received degrees from The Manhattan School of Music and The Juilliard School of Music. Among his teachers were Nicolas Flagella, Ludmilla Ulehia and David Diamond. Recent performances of his work include The Houston Brass Quintet premiere of his Brass Quintet on Original Sea Shanties and time as Composer in Residence at the opening of Bar Harbor Music Festival. Visit him at https://www.kendormusic.com/cc6/composers/composers-k-l/jeffrey-kaufman.html.
The concert also includes commissioned works by other local composers, including Anatolian Dance by Hackensack's Godfrey Schroth, performed in his memory, Sonata by Teaneck's Patrick D. Finley and George Washington Slept Here! by John Lampkin, member of the board of the Professional Music Teachers Guild of New Jersey.
Also performing are nationally known cellist Marisol Espada and dancers from Montclair University Dance Department.
This will be PV's first performance at HACPAC, "the crown jewel of Hackensack's emerging Downtown Renaissance".
Tickets in advance - $20.00/$15.00 for seniors/students and $10 for children 12 and under, available at https://www.eventbrite.com/e/pv-celebrates-nj-tickets-55413229461. More event information at http://www.hacpac.org/event/pv-celebrates-nj/.
The Palisades Virtuosi, consisting of flutist Margaret Swinchoski, clarinetist Donald Mokrynski and pianist Ron Levy, is a 501 (c)(3) organization established to promote and enrich the repertoire for flute, clarinet and piano and present concerts that include existing and newly-commissioned repertoire for this configuration (each of their concerts includes a work commissioned by the ensemble), supplemented by solos, duos and larger works featuring guest artists. Volumes One, Two, Three, Four, Five and Six of their New American Masters CD series are available from Albany Records. Visit them at http://www.palisadesvirtuosi.org/. For photos of the ensemble, visit http://www.palisadesvirtuosi.org/Downloadable%20photos.html.
Funding for PV's commissioned works and this program is made possible in part by the New Jersey State Council on the Arts/Department of State, through grant funds administered by the Bergen County Department of Parks, Division of Cultural and Historic Affairs.
More Hot Stories For You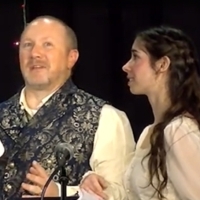 Placer Rep To Present A Holiday Variety Show Featuring Local Performing Artists 

November 25, 2022

Actors, singers, comedians, writers and more will take the stage on December 7 at  Placer Repertory Theater's annual variety show with open mic that celebrates the  completion of Season 2022 on Wednesday, December 7th at Studio E in Lincoln. 
---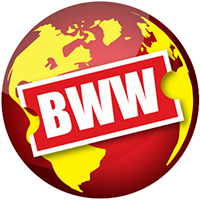 Surflight's Presents Irving Berlin's WHITE CHRISTMAS, December 3-18

November 23, 2022

Surflight Theatre, after a terrific summer and fall season is now thrilled to be presenting the festive and beloved musical White Christmas from December 3-18th.  With spectacular tap dancing and a dazzling score featuring well-known standards including "Blue Skies," "I Love A Piano," "How Deep Is the Ocean", Count Your Blessings and the perennial title song, White Christmas is an uplifting musical perfect to bring joy in the Holiday Season.
---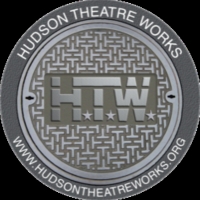 Hudson Theatre Works Presents Its Annual 10 MINUTE PLAY FESTIVAL Benefit

November 23, 2022

Hudson Theatre Works presents its Annual 10 Minute Play Festival benefitting Hudson Theatre Works including new plays by John Patrick Shanley, Richard Vetere, Barbara Blatner, Joanne Hoersch, Zach Weed, Lenny Horst, and Sarah T. Schwab with Robert Funaro of the Sopranos.
---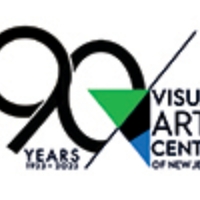 Visual Arts Center Of New Jersey Receives Multiple Grants

November 23, 2022

The Visual Arts Center of New Jersey (VACNJ) recently received multiple grant awards from several funders signifying VACNJ's continued commitment to empowering people to see, make, and learn about art. The grants awarded to the Art Center were:
---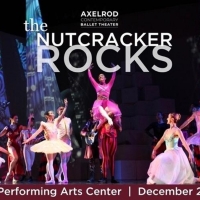 Josh Canfield Joins Axelrod Contemporary Ballet Theater's THE NUTCRACKER ROCKS Beginning On December 2, 2022

November 23, 2022

Josh Canfield, actor and former CBS Survivor contestant will reprise his role as Clara's eccentric rocker Uncle Drosselmeyer in Axelrod Contemporary Ballet Theater (AXCBT)'s THE NUTCRACKER ROCKS! Canfield has appeared on Broadway, Off-Broadway, and at A.R.T., in productions including the Tony Award-winning production of Natasha, Pierre, and the Great Comet of 1812, Doctor Zhivago and the touring Broadway production of Falsettos.
---