The Players' Ring Will Present Steve Martin's Hit Comedy THE UNDERPANTS
Performances run October 7th-23rd.
Award-winning Seacoast artist CJ Lewis is back in the director's chair to lead The Players' Ring's upcoming production of Steve Martin's The Underpants, running from October 7th-23rd.
When Louise and Theo Maske planned on attending the royal parade, they never could have imagined that their uptight existence would be unraveled when Louise's underpants come tumbling to the ground in front of both king and country. While Theo frets about how the fashion faux pax could cost him his job and his reputation, Louise finds herself as the unknowing love interest of two infatuated admirers: the foppish poet and the whiny hypochondriac. When their efforts to get closer to Louise leads an unsuspecting Theo to rent out the Maskes' spare room to the lovesick pair a raucous comedy rooted in love, sex, and politics ensues.
With Steve Martin's world-famous comedic chops serving as the playbook for The Underpants, finding the right cast of characters was key.
"The trick to casting this was in finding a team whose senses of humor meshed and could work and play freely together. The vibe had to be right. And I think we've nailed it," said Director CJ Lewis. "This production is going to be utilizing some familiar faces to the Seacoast and The Player's Ring - but maybe against their usual type. There's also going to be a mystery cameo at the end of every show! 12 different guests - one for each show."
Ed Simeone, Artistic Director of The Players' Ring, added, "Between CJ Lewis' impeccable direction and the incredible performances by the stellar cast, audiences are sure to have a wildly funny and entertaining theater experience."
Fans of Steve Martin, The Honeymooners, All In The Family, or Arrested Development will find themselves laughing out loud as the cast and crew work towards their ultimate goal - "have a darn good laugh before we buckle down into our winter rhythms!"
The Underpants includes performances from Matt Schofield (Theo), Jimmy Stewart (Louise), Constance Whitman (Gertrude), Brian Paul (Cohen), Molly Dowd Sullivan (Versati), Jim Sears (Kinglehoff), and a cast of surprise guests portraying The King. The production team behind this comedic romp includes CJ Lewis (Director/Sound Design), Josh Goldberg (Stage Manager), Justin Lahue (Scenic & Props Design), Molly Dowd Sullivan (Costume Design), and Christian Arnold (Technical Director).
Performances are Fridays and Saturdays at 7:30PM and Saturdays and Sundays at 2:30PM. General Admission tickets are $27 and $24 for students and seniors. The Underpants is also available as a part of The Players' Ring subscription packages. Tickets and subscriptions can be purchased at www.playersring.org.
---
Join Team BroadwayWorld
Are you an avid theatergoer in New Hampshire? We're looking for people like you to share your thoughts and insights with our readers. Team BroadwayWorld members get access to shows to review, conduct interviews with artists, and the opportunity to meet and network with fellow theatre lovers and arts workers.
Interested? Learn more here.
---
More Hot Stories For You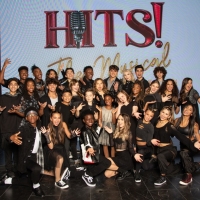 Full Cast Announced for HITS! THE MUSICAL Featuring 29 Young Singers and Dancers

December 7, 2022

"HITS! The Musical" has announced the cast of 29 singers and dancers who will deliver an unforgettable 90 minutes of non-stop, foot-tapping fun and excitement for music lovers young and old.
---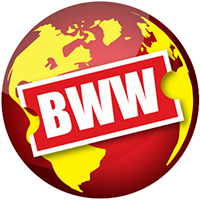 Park Theatre Will Sell Posters To Raise Funds For Rigging, Lighting, and Sound

December 6, 2022

The Park Theatre in Jaffrey has hundreds of posters in its inventory from past movies, concerts, and other events. Now you can have one of these large "one-sheet" posters that measure 40" high by 27" wide in your own home. The Jaffrey theatre is conducting a fundraising sale of the posters in their lobby on Saturday, December 10, from 11am to 4pm. Poster range in price from $5 to $35. 
---
Unreleased Neil Young Film HARVEST TIME To Play Park Theatre

December 5, 2022

The year was 1971, arguably the most significant year in rock n' roll history. High above the Bay Area at his sprawling Skyline Boulevard ranch, a 26-year-old Neil Young would convene a star-filled ensemble to create one of music's most enduring albums, Harvest.
---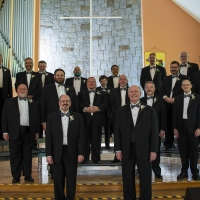 New Hampshire Gay Men's Chorus Plays Holiday Program At Park Theatre This Saturday

December 5, 2022

The internationally acclaimed New Hampshire Gay Men's Chorus was established in 1998. This nonprofit group of over 25 singers has played extensively in New England and the United States.  They celebrate their 25th year with a special holiday program entitled "Suddenly Silver Bells." This concert comes to Jaffrey's Park Theatre performing arts center this Saturday, December 10 at 7:30pm.
---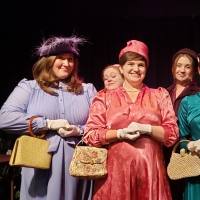 Photos: First Look At THE BEST CHRISTMAS PAGEANT EVER At The Majestic Theatre

December 2, 2022

The Majestic Theatre has released first look photos of The Best Christmas Pageant Ever!" featuring book and lyrics by Jahnna Beecham, music and lyrics by Malcolm Hillgartner.
---