BWW Review: THE KING AND I at Lied Center For Performing Arts is Classic Musical Theatre With Timeless Message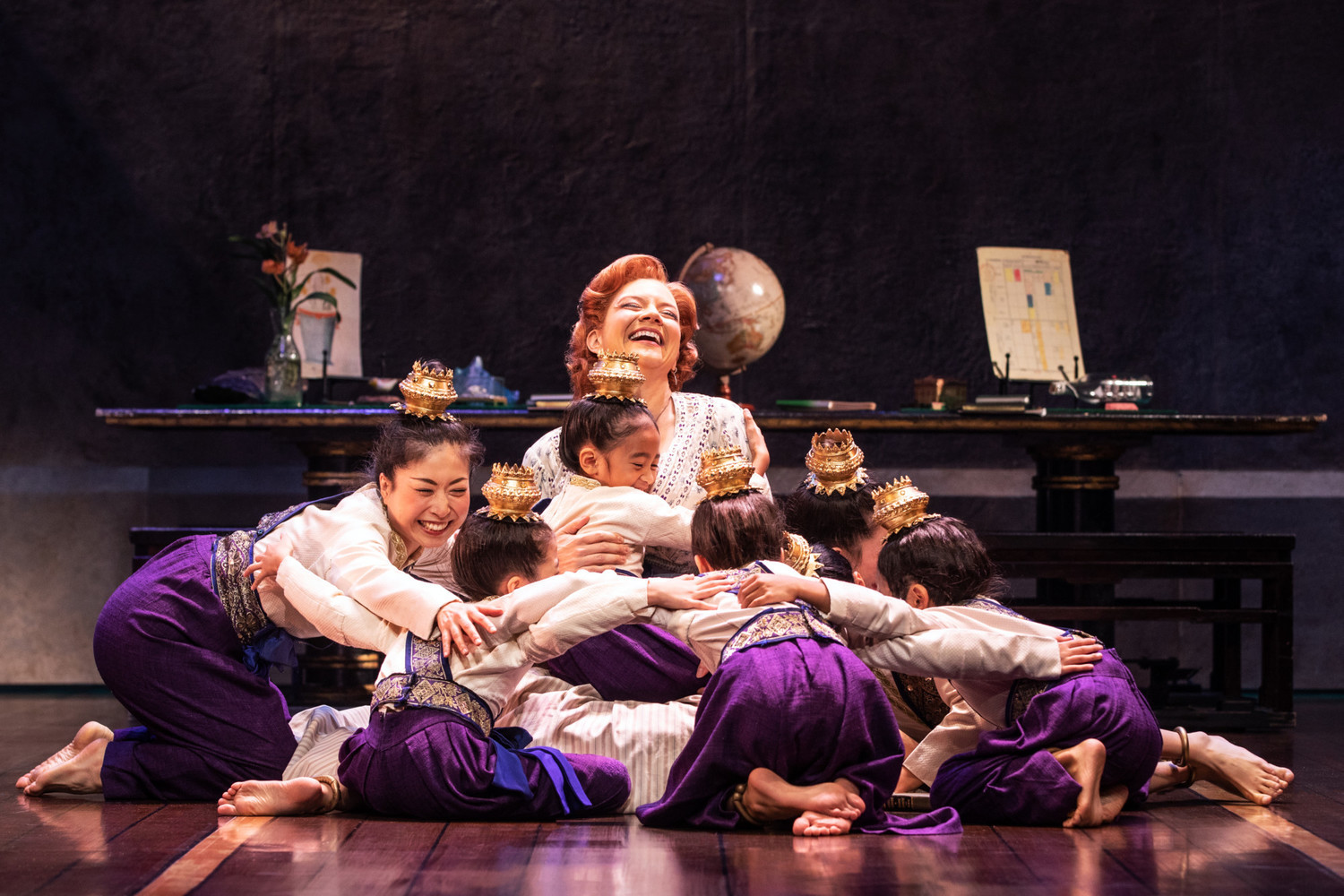 Rodgers & Hammerstein's THE KING AND I opened at the Lied Center for Performing Arts on Friday for a two night run. Based on the 1944 novel Anna and the King of Siam by Margaret Landon, the story is derived from the memoirs of Anna Leonowens, who served as governess in the 1860's to the children of King Mongkut of Siam (Thailand).
This classic musical has been around for longer than I have been. The message is timeless. It is a grand musical with classically sung music which appeals to a large segment of the theater population. The central themes of abuse of power, slavery, and women's position in society may have improved since the 1950s, but the struggle continues.
Anna (Angela Baumgardner) and her young son Louis (Hayden Bercy) arrive by boat from Singapore. Anna is a widowed British schoolteacher who has accepted a position teaching the King of Siam's numerous children. She has agreed to a meager salary along with the promise of her own house. When she arrives, she discovers that the King has reneged on his promise of a house and he keeps Anna and Louis confined to the palace.
The issue of a house is only one of the many disagreements between the strong-willed Anna and the equally strong-willed king (Pedro Ka'awaloa). They spat over everything from what to teach the children, to the custom of kowtowing, to the larger political concerns of European countries trying to force Asian countries into protectorates.
For the wives and children of Siam, the world is small. They are unable to accept the tiny size of their country compared with the rest of the world on Anna's updated map. They cannot believe water can freeze, enabling a person to walk on it, or that it falls from the sky as white stars when it is cold. European hoop skirts are impractical and silly. The modern world is confusing to them as expressed in their group number, Western People Funny.
In Siam's culture, women are subservient to men. Men are allowed multiple wives whereas a woman may only have one husband. King Mongkut explains it as 'bees and blossoms.' A bee buzzes from blossom to blossom, but the blossom cannot drift from bee to bee. Anna protests. As a woman, she is considered either a servant or a concubine. She vents her frustration in Shall I Tell You What I Think of You?
Slavery is a way of life in Siam. Tuptim (Paulina Yeung) is sent from Burma as a gift to King Mongkut. Tuptim does not want to be one of the king's harem. She secretly loves Lun Tha (Dongwoo Kang), a scholar who accompanies her to Siam. Tuptim expresses her hatred of slavery through an imaginatively staged drama she calls The Small House of Uncle Thomas for Sir Edward Ramsey (Stanton Morales) who is sent to investigate whether the King of Siam is truly a barbarian. She incorporates freezing water as Buddha's gift to enable their escape over the frozen river. Yeung possesses a flawless soprano and is a sympathetic character who pulls at our emotions.
Head wife, Lady Thiang (Deanna Choi), entreats Anna to advise the king on international matters. But she must not make it sound like advice. Lady Thiang understands how he thinks and she clearly cares for him. In Something Wonderful Choi really is something wonderful. Her voice is extraordinary.
Baumgardner and Ka'awaloa are both accomplished vocalists in their own right, but I did not sense an emotional connection between the two of them. Baumgardner is spunky but restrained. She isn't afraid to speak her mind, but stops short of disrespect. Ka'awaloa's approach is more...scientific. He speaks funny one-liners, but still comes across as stern and pragmatic.
The eldest son, Prince Chulalongkorn (Timothy Matthew Flores) surprised me with his passion and force of personality. His performance is impressive for a national debut.
THE KING AND I will always find appreciative audiences due to its exotic and sumptuous nature. This particular touring production does feel somewhat scaled back. Other than the striking black silhouettes in the background of the boat scene, the set is quite sparse. The billowy curtains are drawn as if they are a handful and prone to sticking. Nonetheless, the largely Asian ensemble is noteworthy. Catherine Zuber's costumes are vibrant and detailed. The orchestra led by David Aaron Brown is pleasurable. The audience clearly loved the show as proven by their enthusiastic standing ovation.
| | | |
| --- | --- | --- |
| | Donations | Arts Orgs |
Related Articles View More NationalTours

Stories

Shows