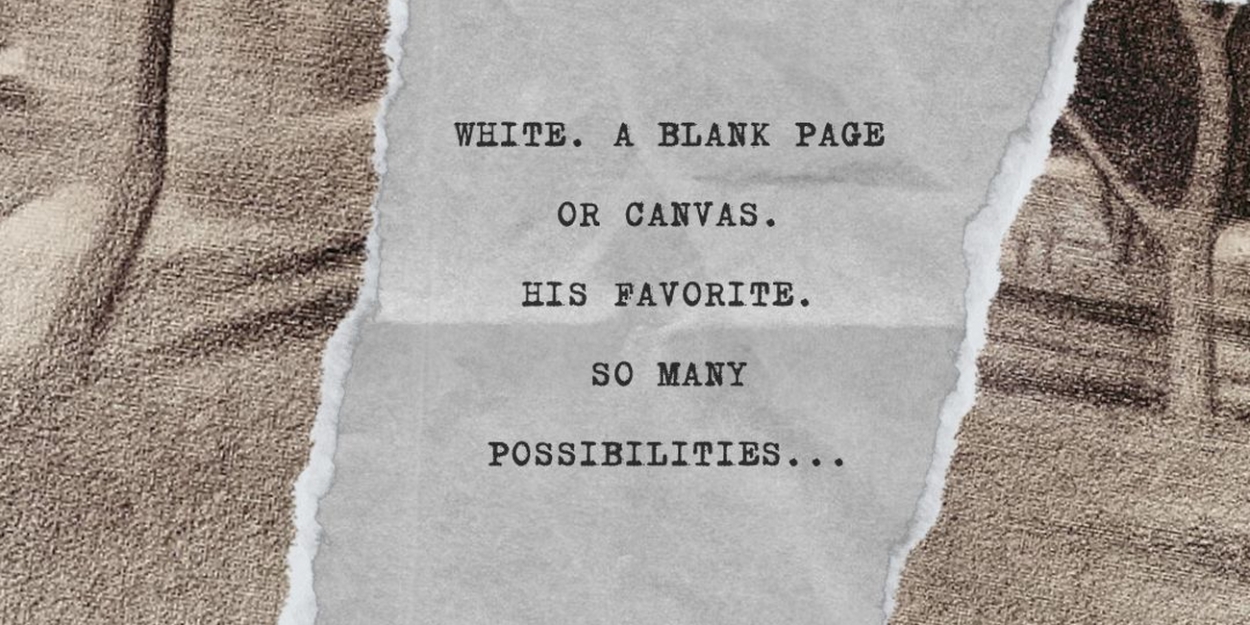 Student Blog: The Challenge? Bring Order to the Whole
The life of a student director is nothing if not busy.
"White. A blank page or canvas. His favorite. So many possibilities."
George, Sunday in the Park with George
Like a blank page (or canvas), a new semester brings so many possibilities: new classes, new friends, new challenges, and a whole new season of shows. The life of a student director is nothing if not busy.
That student director is me, if that wasn't obvious. I'm Zach, a sophomore theatre directing major at Belmont University in Nashville, Tennessee. And even though the semester just started, there's already so much going on.
I'm taking a full fifteen credit hours this semester. Fifteen hours is that golden number where I'm still considered a full time student, but I'm not spreading myself too thin. This was very important when building my schedule for the semester. You should always give yourself time to rest and relax, which is easier said than done.
As part of my Directing Plan of Study, I'm taking Scriptwriting II, Directing II, and Portfolio I.
Directing II was probably the class I was most excited for this semester, because, unlike Directing I, we have more freedom to explore. Within the class we have three major projects; a site specific, devised piece (which we just finished), a ten minute classical scene, and an hour long One Act, which is our final project. I've already decided that I'm doing an abridged Act I of Sunday in the Park with George, which happens to be one of my absolute favorite musicals (if you couldn't tell from the title of this post).
Scriptwriting II is similar in that we've been given more freedom than we had in Scriptwriting I. I'm hoping to use this class to explore concepts I wouldn't normally explore in my writing as well as get better at writing screenplays. I probably should've mentioned earlier that I'm also a writer, with an affinity for original plays and musicals.
Portfolio I is all about exploring different directors and their methods of directing, as well as reading lots of different plays to get a sense of what we may like to direct in the future. We only meet once a week, but it's nice to have a space with other directing students where we get to discuss how all of our current projects are going.
I've also managed to squeeze a theatre elective; Theatre Dance Styles, which is exactly what it sounds like. An entry level dance class catered towards theatre majors, where we're introduced to all different kinds of theatrical dance from the Renaissance all the way to modern day musical theatre.
And then there's the Gen Eds. I'm luckily only taking two this semester.
The classes I'm taking have to be taken together as an ILC (Interdisciplinary Learning Community), a requirement all Belmont students must fulfill in order to graduate. I'm taking a Humanities class (Stories; Text and Screen) as well as a Media Studies class (Visual Aesthetics and Storytelling) which both highlight different visual and textual elements and how they make an audience feel in their mediums. There's also a heavy emphasis on adaptation, which is great because everything we're learning can be applicable to what I'm doing in theatre.
In addition to all of that, every theatre major (and minor) is required to take Performance and Production Lab, which is the department's way of grading our engagement with the season's performances outside of the classroom. Students can get involved directly as actors, crew members, part of the production team, or indirectly, working in the set shop, costume shop, hanging lights, and more.
My Lab position this semester is assistant directing the School of Theatre and Dance's production of Lucky Stiff. My end goal is to direct musical theatre, so I'm very pleased to be involved with this show and I'm hoping to learn a lot from our director Shawn, who you'll probably hear more about in the future. Rehearsals start today and everyone is super excited.
I also collaborate with Belmont's Musical Theatre program. Musical Theatre and Theatre are kept separate at Belmont, so starting last semester I decided to create my own learning opportunities by asking to observe a Musical Theatre show. This is my second semester working with them; I previously worked on Into the Woods, and this semester we're doing Beauty and the Beast. Rehearsals started right when we got back from winter break. There hasn't been much time to relax since, but I'm enjoying every minute of it nonetheless!