BWW Review: THE ODD COUPLE Leads Off the Next 50 Years at Chaffin's Barn
Nashville's historic and iconic Chaffin's Barn Dinner Theatre - now led by Norma Luther, the gracious and charming new owner - launches its second half century on the venerated chow and bow circuit with a sparkling new revival of Neil Simon's equally historic and iconic The Odd Couple, now onstage through February 12. Directed by longtime artistic director and the doyenne of Music City theater, Martha Wilkinson, this iteration of Simon's hilarious play about two mismatched friends who attempt to navigate the waters of post-divorce life together is performed by a stellar cast of local actors who breathe new life into their characters and somehow manage to give audiences a fresh perspective on the enduring comedy.
Led by Steven Kraski and Brett Cantrell, assuredly two of Nashville's most gifted comic actors (seriously, these two guys have impeccable timing and each one can deliver a line with the necessary rapier-like wit or heartbreaking pathos only expected from the very best of their sort), Wilkinson's cast represents the very best of what Nashville theater has to offer: talent, experience and a no-holds-barred bravery that ensures a good time will be had by all, no matter how many times you've seen The Odd Couple onstage (we estimate our own number at 2, 618, give or take a dozen) nor how familiar you may be with the intricacies of Simon's superbly crafted script.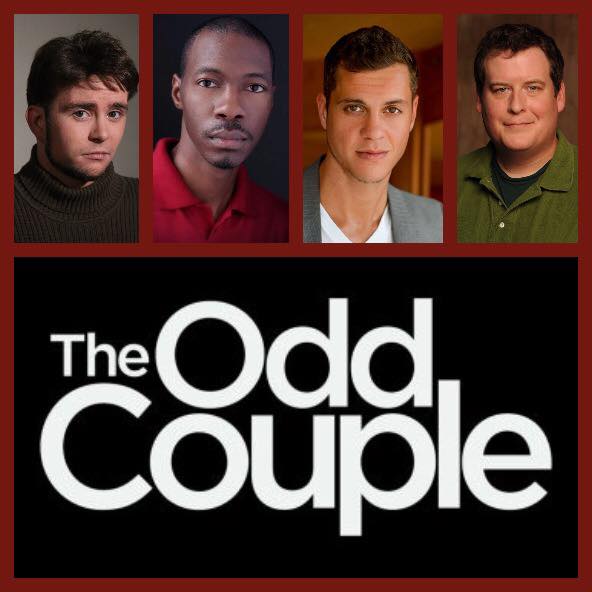 With Wilkinson at the helm, it comes as no surprise that this Odd Couple fires on all cylinders, be they comedic or dramatic - and that is what sets great onstage comedy apart from the merely serviceable or mediocre. One of the most adept comic actors to be found on any stage anywhere at any time, Wilkinson knows what works best and, given her long tenure both on and off the magic floating stage at Chaffin's, she is amazingly clued in to what audiences there (loyal to a fault) want to see after eating their weight in prime rib and twice-baked potatoes. Thus, Wilkinson and her cast of funny men and women give audiences exactly what they're after: a lot of laughs, punctuated by terrific sight gags and unstoppable action that, somehow, manages to pack an emotional wallop in the final minutes of the more than two-and-a-half-hour play.
Who knew that Oscar and Felix - the messy, overbearing sportswriter who revels in his boorish ways and for whom the term "man cave" may have been invented, and his best pal, the fussy and fastidious and effete to a point television newswriter - could express their affection for each other so eloquently and amusingly, then deliver their parting lines to each other with such heartwarming sincerity. Have we always tended to miss that in earlier versions of the play? Previously, have we been so caught up in the broad humor and genuine bon homie that we failed to notice the genuine affection between the men assembled for the regular Friday night poker parties? Or can we give credit to Wilkinson, Kraski, Cantrell and company for infusing the script with such a sincere sense of friendship and community that somehow transforms this particular Odd Couple into something deeper and more far-reaching than we ever realized?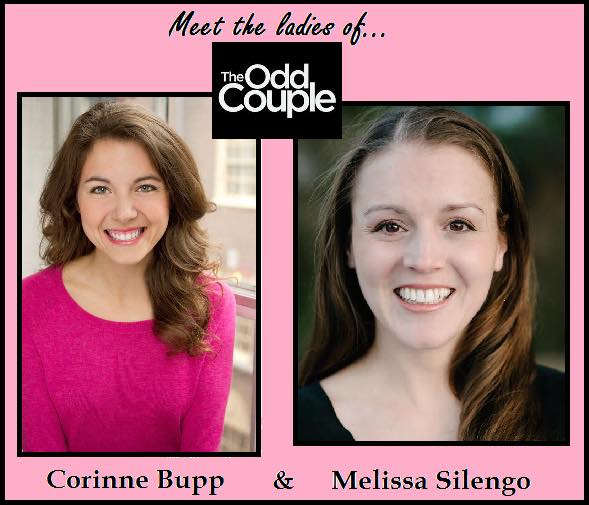 Kraski is terrifically over the top as Oscar Madison, the schlubby divorced guy who seems to approach life with a devil may care attitude and an unrefined sense of what it means to be a man in 1965 (or 2017, for that matter). After seeing Kraski as the British actor Frederick in Nashville Rep's Noises Off and now seeing him as Oscar, his range as an actor - and his ability to cloak himself in any character to the point of forgetting where Steven begins and Oscar or Freddie take off - is staggering and impressive. In short, he's the perfect Oscar.
In contrast, Cantrell's Felix is the perfect foil, both for Kraski and for Oscar. He's unctuous to the point of superciliousness, but charming to the point of puppy love (it's easy to see why the Pigeon sisters - here played to 1960s fashion model perfection by the delectable duo of Melissa Silengo and Corinne Bupp) exasperation. Yet as Felix manages to go large in his histrionics, Cantrell manages to retain control over himself to show us an uptight curmudgeon who is completely believable and thoroughly accessible.
As their coterie (that's my favorite word of the moment, gentle readers) of poker-playing pals, Wilkinson has cast a quartet of swell actors who seamlessly take on the personas of guys from the era as well: Shawn Whitsell is great as Oscar's accountant Roy, playing him with an understated wackiness, while Daniel Bissell delivers a perfectly articulated performance as the henpecked Vinnie. John Mauldin is perfectly wry and sardonic as the policemen Murray and Everett Tarlton completes the quartet as the blustering, boastful (but remarkably thoughtful) Speed.
Silengo and Bupp are ideally cast as Gwendolyn and Cecily Pigeon, injecting a British lilt into the New York City-centric action, which is relayed with style thanks to Bradley Moore's period-enhanced musical score that punctuates the action.
Lydia Bushfield's set design and costume design capture the period flavor of Wilkinson's production with attention to detail, with Joy Tilley Perryman's props (the color palette of greens, brown, oranges, turquoise...you name it, if it existed in the mid-1960s, it here onstage) adding just the right fillip of the era to help transport audiences to the time and place.
So what's new and improved about The Barn? The food is delicious, the atmosphere is as friendly and welcoming as ever and, to be quite honest, everyone seems pleased as punch that you're there and the future never seemed quite so bright as it now does. And with a terrific show gracing "the magical floating stage," all seems quite right. But you need to experience it for yourself and help launch Chaffin's Barn Dinner Theatre (yep, the name remains the same) on its joyful journey into the next half-century.
The Odd Couple. By Neil Simon. Directed by Martha Wilkinson. Produced by Norma Luther. Presented by Chaffin's Barn Dinner Theatre, 8204 Highway 100, Nashville. Through February 12. For details, go to www.dinnertheatre.com or call (615) 646-9977 for reservations. Running time: 2 hours, 45 minutes (with two 15-minute intermissions).
Related Articles View More Nashville

Stories

Shows
Jeffrey Ellis is a Nashville-based writer, editor and critic, who's been covering the performing arts in Tennessee for more than 35 years. In 1989, Ellis (read more...)