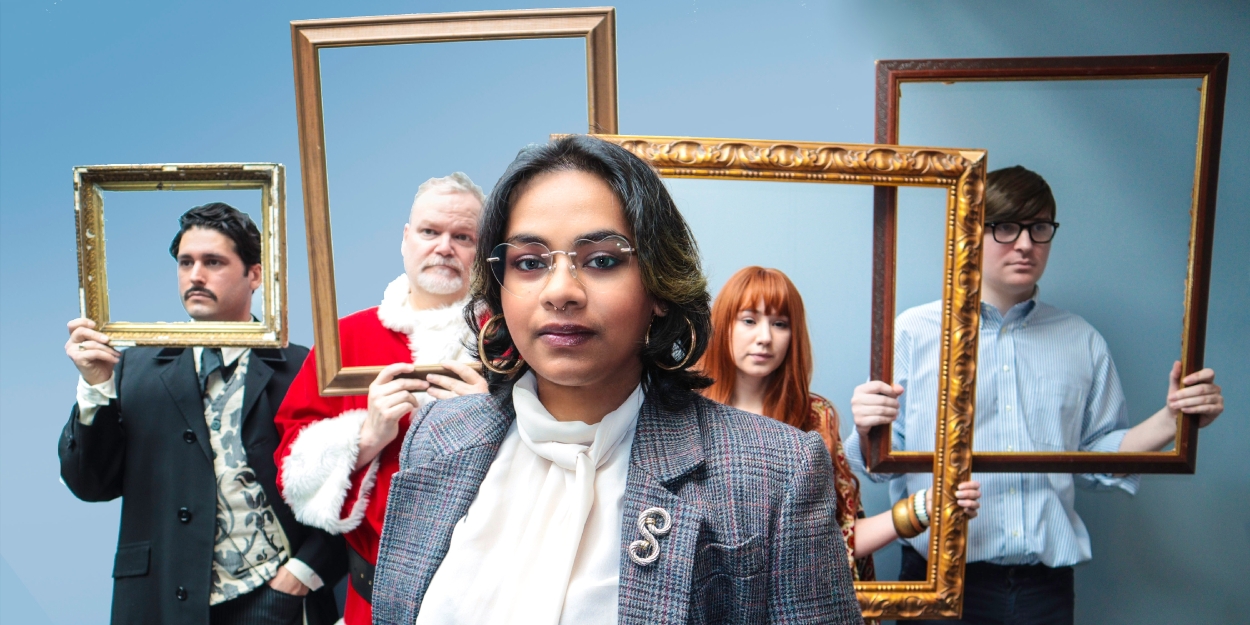 Review: ASSASSINS at The Ringwald
This production will run from February 24th through March 20th
Stephen Sondheim's characteristically dark, witty musical - Assassins - arrives at the Ringwald Theatre and will run performances through March 20th. This show is one of Sonheim's most controversial of his body of work, including such hits as Sweeney Todd, West Side Story, and Into the Woods. Assassins pushes the boundaries of stereotypical historical retelling and entices the audience to dive deep into the minds of these murderers.
From John Wilkes Booth to one of the infamous Manson girls, Lynette "Squeaky" Fromme, Assassins runs the gambit for the profile of a killer. The cast comprises of nine historical figures who either attempted or succeeded in the murders of eight U.S. presidents. This production is a master class on these prominent figures and implies the need to re-evaluate the accessibility people have to firearms. This show tempts audiences to look into their positions on gun control. It begs the question, if guns were not so accessible throughout history, would these famous assassins even be famous?
Ringwald's cast of Assassins hits the mark on this performance. Rashna "Rashi" Sarwar leads the show as The Balladeer and Vince Kelley as John Wilkes Booth. Sarwar plays the part of the storyteller and, at times, the conscience of these famous criminals. They played the role with relatability and charisma that is hard to accomplish when talking about such dark moments in 19th and 20th century America. Allison Megroet, who portrays Lynette "Squeaky" Fromme, played the devoted lovestruck girl who falls in love with Charles Manson. She performed in a way that made you believe she was just a girl in love, not a girl who was obsessively in love with a famous cult leader and murderer. I felt her pain and longing during her song "Unworthy of your Love." Vince Kelley is performing fresh off a national tour of Golden Girls: The Laughs Continue and taking on the role of John Wilkes Booth. The pure range of this performer is unmatched. Typically, I have seen Vince Kelley in comedic roles, but seeing his dramatic side and deeper vocal range was a delightful surprise. You know, when you see Vince Kelley in the playbill, you're in for a highly entertaining show, and he leads this show with great poise and fantastic southern diction.
I also want to mention the immersive style of this show. Every time I see a show at The Ringwald, I am captivated by the performances, but I really appreciated this performance with its unique staging. The stage is set in a roundabout style where the actors perform to different sides of the audience, bringing a new element to the show. I thoroughly enjoyed the impact this had throughout the performance. The final number, "Everybody's Got the Right," is a chilling end to this show that truly goes out with a bang.
Assassins will run through March 20th. Tickets are $30 for performances Fridays-Sundays and $20 for Monday performances. Tickets are currently available at theRingwald.com. This year the Ringwald will be going cashless, but credit cards will be accepted at the door. Performances on Fridays, Saturdays, and Mondays are at 8:00 PM, and Sundays at 3:00 PM. The Ringwald is located inside Affirmations Community Center at 290 W. 9 Mile Road in downtown Ferndale, Michigan.