MARRY ME, DENNIS BRANIGAN Reading to be Presented by The Ringwald Theatre and Compulsion Dance & Theater
Marry Me, Dennis Branigan is inspired by the screwball comedies of the 30's and 40's.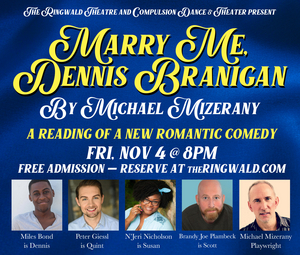 On November 4, 2022 The Ringwald Theatre and Compulsion Dance & Theater will present a reading of the romantic comedy MARRY ME, DENNIS BRANIGAN written by Michael Mizerany.

Michael is best known as an award winning choreographer and director in San Diego. Most recently, he has branched out into playwriting. His plays have been presented at The Abyss Theater in Florida, The Flight Theater in Los Angeles, 10th Avenue Arts Complex and Diversionary Black Box Theater in San Diego. His short play, 20 MINUTES & COUNTING won the Best Writing Award at the 2016 San Diego International Fringe Festival.

Also, you might remember Michael's satirical play, JOHNNY & BABS vs THE APOCALYPSE, as part of The Ringwald Theater's 2020 Gay4Detroit New Play Festival

MARRY ME, DENNIS BRANIGAN is inspired by the screwball comedies of the 30's and 40's. Dennis is having a hard time dealing with the loss of his fiancé Scott. He doesn't want to date but his overbearing yet well-intentioned sister Susan has other ideas. She sets him up on a blind date with a cutie named Quint. To make matters worse, Dennis' dearly departed fiancé returns as a ghost. Seen only by him, Scott meddles in Dennis' life, leading his family and friends to believe he is going bat crap crazy

MARRY ME, DENNIS BRANIGAN is directed by Michael Mizerany and features Miles Bond, Peter Giessl, N'Jeri Nicholson, and Brandy Joe Plambeck. Stage directions will be read by Jeff Foust and the Stage Manager will be Phoenix Eldridge.

Tickets for MARRY ME, DENNIS BRANIGAN are FREE but please make reservations at theRingwald.com. The reading will take place at The Ringwald Theatre on Friday, November 4, 2022 at 8:00pm. The Ringwald is located at 290 W. 9 Mile Road inside Affirmations in Ferndale.

To learn more about Compulsion Dance & Theatre: https://cloud.broadwayworld.com/rec/ticketclick.cfm?fromlink=2204840®id=59&articlelink=https%3A%2F%2Fwww.compulsiondancetheatre.org%2F?utm_source=BWW2022&utm_medium=referral&utm_campaign=article&utm_content=bottombuybutton1

Masks are optional.

The Ringwald opened 15 years ago on May 11, 2007 with Fatal Attraction: A Greek Tragedy and became a mainstay of Detroit's theatre community. Past highlights include Puffs, Head Over Heels, The Rocky Horror Show, Heathers The Musical, Mr. Burns: a post-electric play, Angels in America, Into the Woods, August: Osage County, Mercury Fur, The Bad Seed, and Evil Dead: The Musical. The Ringwald was named 2009, 2012 and 2013 Best Theatrical Troupe by Real Detroit and Best Place to See Local Theatre in 2010, 2011 and 2012 by readers of Metro Times.

More Hot Stories For You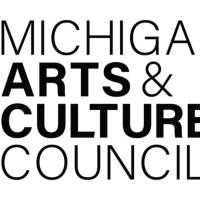 Birmingham Village Players Receives A $21K Grant From the Michigan Arts and Culture Council 

December 2, 2022

Birmingham Village Players (BVP) has been awarded a grant of $21,000 from the State of Michigan Arts and Culture Council (MACC).
---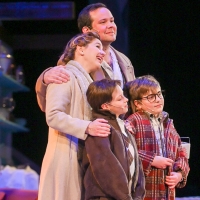 Photos: First Look At A CHRISTMAS STORY at The Encore Musical Theatre Company, Directed By Broadway's Dan Cooney

December 2, 2022

Get a first look at A Christmas Story: The Musical, which opened last week at The Encore Musical Theatre Company in Dexter, Michigan.
---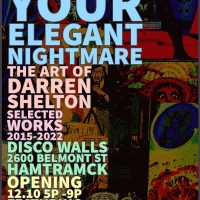 THIS IS YOUR ELEGANT NIGHTMARE–THE WORK OF DARREN SHELTON Comes to Disco Walls This Month

December 1, 2022

'This Is Your Elegant Nightmare' features selected works created by Darren Shelton from 2015-2022, curated by the artist. An opening reception will take place on December 10th from 5pm until 9pm at Disco Walls (2600 Belmont, Hamtramck) and will feature a live poetic performance by Kaitlyn Valor Bourque at 7pm.
---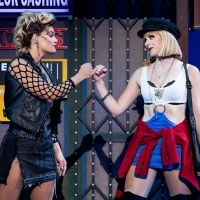 PRETTY WOMAN: THE MUSICAL is Coming to Wharton Center in December

November 30, 2022

PRETTY WOMAN: THE MUSICAL, based on one of Hollywood's most beloved romantic stories of all time, is coming to Wharton Center Tuesday, December 13 — Sunday, December 18, 2022! 
---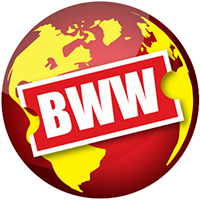 Planet Ant Hosts HIP-PROV: Improv With A Dash Of Hip-hop

November 29, 2022

The improvisational, Hip-Hop game show, Hip-Prov: Improv with a Dash of Hip-Hop will be running at Planet Ant on Wednesdays at 8 pm. Hip-Prov is a new concept game show melding the art of improvisation with the popularity of Hip-Hop music. Local comics and improvisers are cast to compete in each show.
---