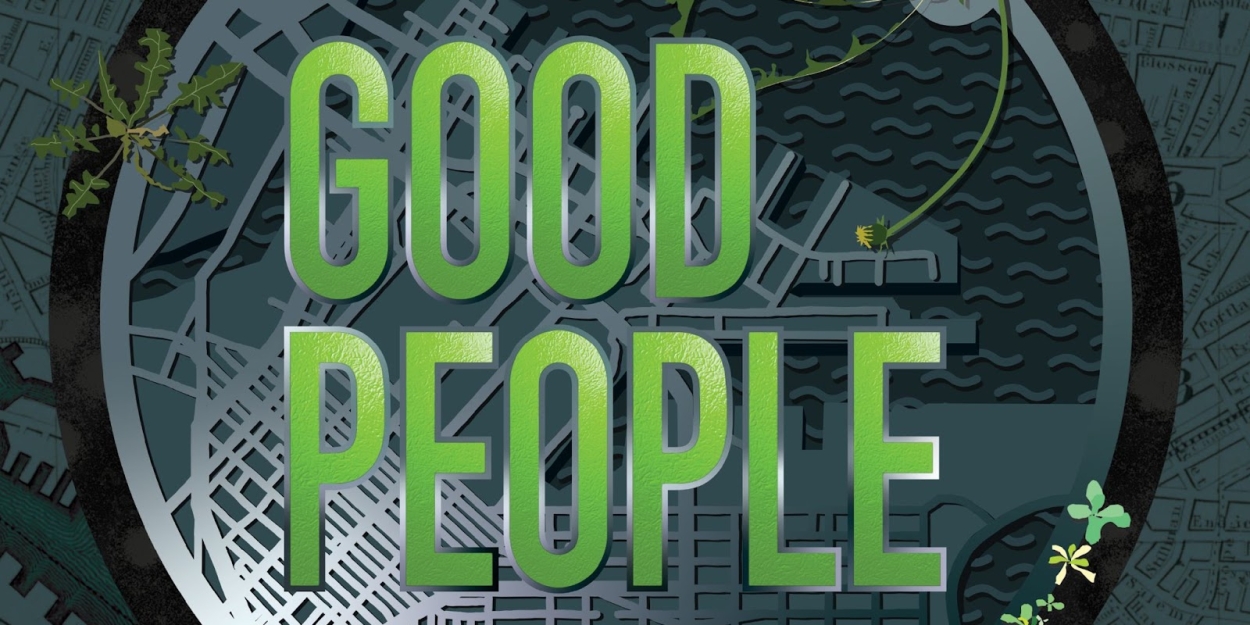 Review: Maltz Jupiter Theatre's GOOD PEOPLE Spotlights Class Struggles
Director Jerry Dixon GOOD PEOPLE is raw and powerful
GOOD PEOPLE is a thought-provoking award winning and Tony Award nominated play that is filled with dynamic characters, hard-hitting truths, witty dialogue, and just the right amount of humor and charm for theatre lovers. This compelling dramatic comedy tells the story of lifelong South Boston resident Margie Walsh played brilliantly by Anne Bates. She engulfs every hardworking single mother, who finds herself out of a job with bills piling up. She reaches out to her old high school flame Mike starring Joe Cassidy. Mike is now a successful doctor who plans to throw a party for his affluent friends, so Margie decides to crash it in search of work. What ensues is an emotional confrontation about life choices and their lifelong consequences.
Anne Bates, makes her Maltz Jupiter Theatre debut as Margie embracing this role to perfection. She is living with her adult daughter who has special needs not defined in the script, but still carries on the journey of Margie's working class struggles of debt and anxiety. Anne has appeared in many Off-Broadway and television productions, including HBO's Succession, Equalizer, New Amsterdam, Law & Order, and Marvelous Mrs. Maisel.
The role of Mike is played flawlessly by Broadway's Joe Cassidy, whose credits include hits like If/Then, Catch Me if You Can, Les Miserables, and Dirty Rotten Scoundrels. Cassidy was also seen in the Maltz Jupiter Theatre's production of Billy Elliot in 2015. He plays Margie's ex, who has married Kate a stunning African American woman played by Tracee Beazer (The Color Purple, The Tap Dance Kid, Something Rotten!). Between Margie's ex Mike and his wife Kate's success and relationship issues, Margie offers stunning life choices that get exposed.
Audiences are sure to fall in love with Margie's Bingo friend's Kim Cozart Kay as Jean (Steel Magnolias, Born Yesterday, Death of a Salesman, The Music Man, and TV credits such as Bloodline, The Glades, and Burn Notice), And Delphi Harrington as Dottie (Kaleidoscope, Bluebloods, and Broadway's Romeo and Juliet and The Sea Gull).
Sean William Davis as Stevie, the boss and friend that must put aside comparing Margie's difficulties and flaws as a mother, to his own mother's struggles feeding him as a child for Holidays. Sean (has appeared in Guys and Dolls, Legally Blonde, and recently seen in the Maltz Jupiter Theatre's production of A Funny Thing Happened on the Way to the Forum).
Jerry Dixon direction is raw and powerful. Mr. Dixon is an award-winning director, actor, and writer. As a director, Dixon has helmed the premiere or development productions of Hart Island, Ferguson, Modern, A Proper Place, Barnstormer, Gun & Powder, Take Me America, Great Wall, Hansel & Gretl & Heidi & Gunter, and the first full production of Kirtsen Child's Funked Up Fairy Tales. As a stage actor, Dixon has appeared on Broadway and off-Broadway, starring in the original cast of Once On This Island. As a television actor, his credits include guest-starring roles on The Blacklist, FBI: Most Wanted, Blue Bloods, Law & Order, Gotham, and Everwood.
Dixon is leading an incredibly talented team of individuals, including Scenic Designer Sydney Lynne (2022 BTAA winner for Best Set Design); Costume Designer K. April Soroko (whose work includes both Off-Broadway and regional productions); Sound Designer Jeremy "Matthew J. " Earhart(co-writer of the theme song "Living Parade" for the 2020 Pride campaign); and Lighting Designer, Kirk Bookman (whose work spans from Broadway and Off-Broadway productions to various regional productions across the country).
Individual tickets for GOOD PEOPLE can be purchased online now, starting at $68 per ticket. Single, group, and luxury box office tickets can be purchased through the Maltz Jupiter Theatre at go.jupitertheatre.org or call: (561) 575-2223.