The Schmidt Boca Raton History Museum Announces TOWN TALK and GOLDEN JUBILEE Events This Month
The events will be on October 12th and 26th.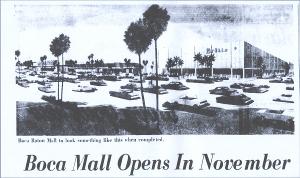 The Schmidt Boca Raton History Museum (SBRHM) has announced two major events this month: Town Talk, on Wednesday October 12th, and Golden Jubilee on Wednesday October 26th.
For more information, please visit www.BocaHistory.org, or call 561.395.6766, ext. 100.
Wednesday, October 12, at 6 pm
Town Hall Talk
Boca Raton in the 1970s
Participants in the panel discussion include Jim Hackett, Buzz McCall, Kerry Koen and Rimmie MacLaren. The event starts at 6 pm with check-in and refreshments, and the lecture begins at 6:30 pm. FREE for BRHS members, $10 for guests.
Wednesday, October 26, at 6:30 pm
Golden Jubilee
A 50th Anniversary Celebration
The Boca Raton Historical Society (BRHS) will celebrate its first half-century with an evening of dining, dancing, and more at the historic Addison, located at 2 E. Camino Real in Boca Raton. Festive events will include decade-inspired passed hors d'oeuvres, food stations and cocktails; a full open bar; dancing along to live entertainment; even decade-inspired activations such as a cigar lounge, whiskey bar, game lounge, and more. Tickets are $180 for BRHS members, $200 for nonmembers, which may be purchased at www.bocahistory.org.
Currently on exhibit at The Schmidt Boca Raton History Museum:
Fifty Years of Collecting
Running through December 2022
Featuring artifacts and memorabilia that represent the wide range of items that make up the ever-growing historical collections of The Schmidt Boca Raton History Museum, the new temporary exhibition includes everything from Floy Mitchell's flapper dress to a circa 2000 Votomatic voting machine. These items show the breadth of the Boca Raton Historical Society's collections acquired over the past half-century and tell a story about how Boca Raton has grown and changed since its establishment as a farming village in the 1890s.
About The Schmidt Boca Raton History Museum:
The Schmidt Boca Raton History Museum is the home of the Boca Raton Historical Society, whose mission is to collect, preserve, and present information and artifacts relevant to the past and evolving history of Boca Raton and to maintain a visible role in education and advocacy of historic preservation in the community. Now open to the public Wednesday through Saturday, 10 am to 4 pm, the museum is located in historic Town Hall at 71 N. Federal Highway (33432). For more information, please call 561.395.6766 or visit www.BocaHistory.org.
More Hot Stories For You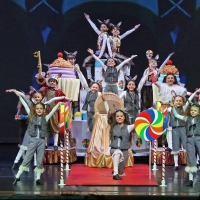 MOUSE KING Will Return to South Miami This Month

December 3, 2022

The scintillating MOUSE KING is set to make its ninth consecutive holiday run at The Mandelstam Theater. Conceived by Sesame Street and Jim Henson Company veteran Noel MacNeal, and the award-winning singer-songwriter and prolific composer of children's musical theater Jim Camacho, MOUSE KING is a spellbinding musical that reimagines the famed story of The Nutcracker as told by the nutcracker's adversaries - the mice.
---
Miami-Dade County Auditorium Presents Traditional Holiday Lineup for VERY MERRY HOLIDAY SEASON

December 3, 2022

Seasonal favorites will kick off the holidays at Miami-Dade County Auditorium beginning tonight, December 3, 2022. The Auditorium's multilingual programming for the "Very Merry Holiday Season" will include affordable theater and musical performances for the whole community, beginning with The Nutcracker on December 3, 2022.
---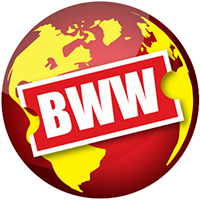 Area Stage Company To Host RENT Masterclass To Prep For Their Upcoming Production

December 2, 2022

Area Stage Company has announce d Rent Masterclass! This two-hour masterclass, hosted by Carbonell winners, Imran Hylton and Maria Banda-Rodaz, will fully equip young actors to audition for Rent this coming winter.
---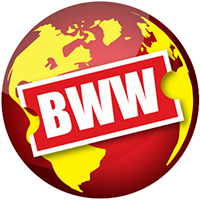 Photo Centre Names Keith Carter As FOTOmentor For FOTOfusion 2023

December 1, 2022

Fatima NeJame, president and chief executive officer of the world-renowned Palm Beach Photographic Centre (PBPC), today announced that the nonprofit organization's 28th annual FOTOfusion will once again be live, January 24-28, in downtown West Palm Beach, and will spotlight photographer Keith Carter, who will receive this year's prestigious FOTOmentor Award.
---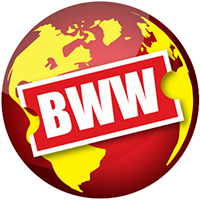 Area Stage Conservatory Presents the Holiday Spectacular, ELF JR!

December 1, 2022

Area Stage invites you to celebrate the spirit of Christmas with a heartwarming musical for the whole family! Based on the beloved 2003 Christmas comedy hit starring Will Ferrell, ELF JR will be performed by Area Stage Conservatory's student actors ages 6-15, and Area Stage's Inclusion Theatre project students with unique abilities. 
---