Newly Renamed Studio at Mizner Park Reinvigorates Under New Management
The Boca Raton theater will present Alan Cumming cabaret show on April 22.
The Studio at Mizner Park has undergone a series of changes to bring multi-generational arts programming to Downtown Boca.
After over a decade of operation under third-party management as the Mizner Park Cultural Arts Center, The Studio reopened under its current name in December 2022. The 3750-square-foot black box theater seats up to 297 people. The theater's previously empty marquee is now adorned with signage featuring the Studio at Mizner Park logo.
The Studio recently named Stephanie Siegel as its new Executive Director. Siegel spent the last decade as an anchor, reporter, and producer in television journalism. Under Siegel's forward-thinking leadership, The Studio has expanded its programming to include independent artists and community partnerships. "We hope to diversify our programming for audiences ages 3 to 103."
The Studio will collaborate with community partners such as The North Broward Preparatory School and School of Rock. Some additional upcoming performances include Terra Nostra - Our Earth (February 27), The Bronx Wanderers (March 9 -11), Amy Phillips (March 23) and Marty's Back In Town: A Dysfunctional Comedy (March 24-April 2).
This spring, The Studio will welcome two-time Tony Award® winner and five-time Emmy® nominee Alan Cumming with his cabaret show Alan Cumming is Not Acting His Age. This event will take place on Saturday, April 22 for two shows at 6:30 p.m. and 9:30 p.m.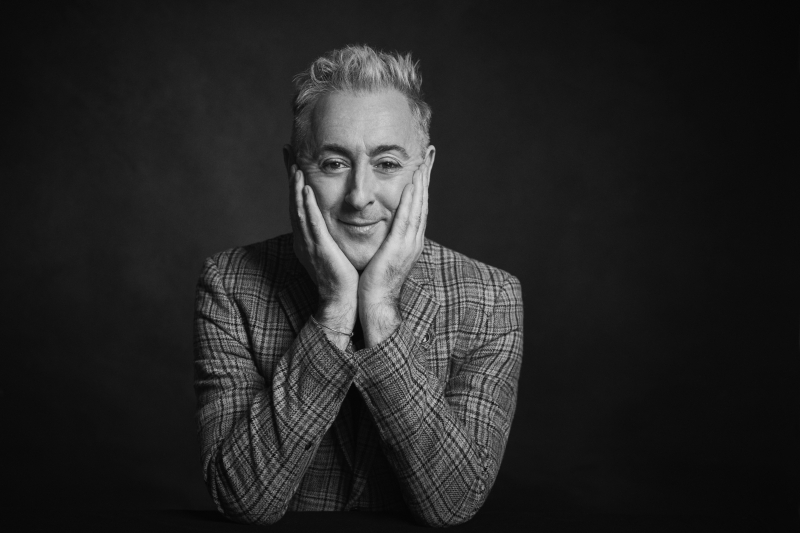 This intimate evening will allow audience members to see this remarkable performer up-close and personal. "Audiences will feel like Alan Cumming is performing a private concert in their living rooms," said Siegel.
Cumming brings his puckish, eclectic spirit and joie de vivre to a mischievous exploration of that most communal of pastimes: aging. Cumming has performed in concert halls across the globe, including the Sydney Opera House, London Palladium, Hollywood Bowl and Carnegie Hall. A multi-talented star, Cumming has played God, the Devil, Hitler, the Pope, a teleporting superhero, Hamlet, every part in Macbeth and the Emcee in Cabaret in the West End and on Broadway.
His most recent projects include The Traitors, Marlowe, starring alongside Liam Neeson and Jessica Lange; and My Old School on Hulu.
This event contains adult language or content.
Tickets, available at Ticketmaster, are $99 to $150. For more information and a link to purchase tickets, visit www.thestudioatmiznerpark.com. Valet parking is available at the venue as well as pre-show refreshments provided by in-house caterer Potions in Motion.