BWW Reviews: ASC's WILD PARTY An Undeniable Taboo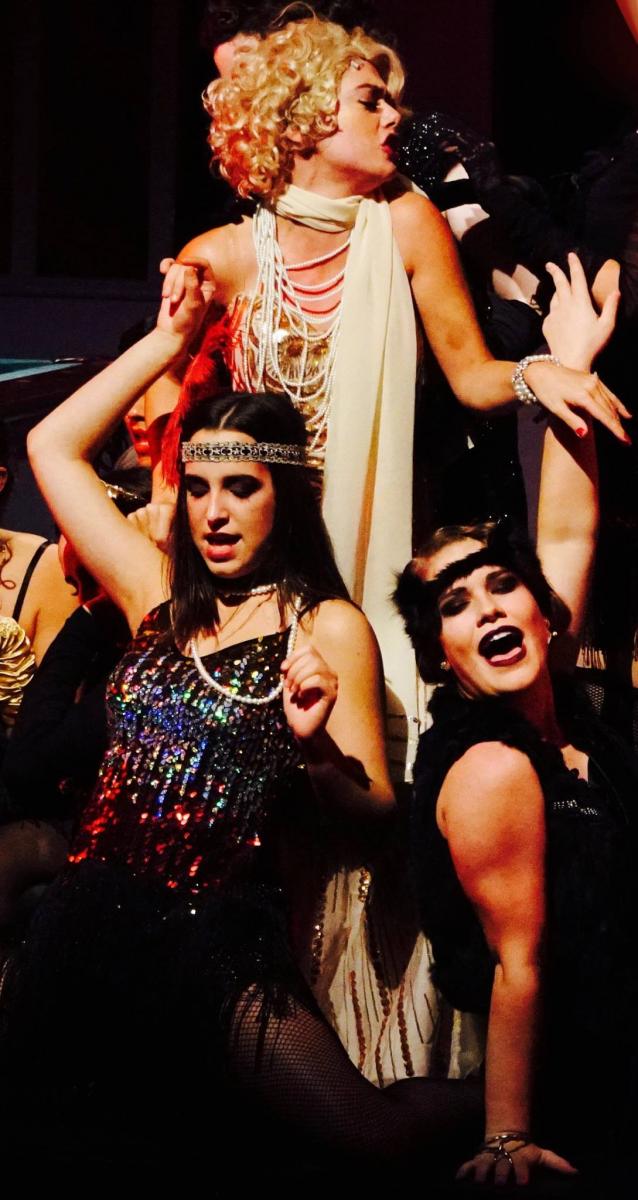 To round out a sweltering Miami summer, Giancarlo Rodaz has bravely mounted the hottest show in town. Andrew Lippa's The Wild Party is a searingly hot show, with all that makes the world turn- murder, rape, drugs, and love. The darker side of the 1920s come to life from Rodaz' creative flourishes, his impeccable cast, and surprises galore. With some of the strongest individual performances Area Stage Company has seen, and one that south Florida's summer hasn't come close to, The Wild Party is the undisputed hottest ticket out there.
The Wild Party is Lippa's reimagining of Joseph Moncure March's eponymous poem, with a devilish focus on lovers Queenie and Burrs. As the violence overweighs the passion in their relationship, the two turn to plotting a revenge-filled orgy. As the ensemble driven show introduces the cavalcade of party-goers, the couple begins to deteriorate as the show descends into misery and destruction.
Rodaz' Wild Party is cruel, immersive, and leaves the taste of taboo with each jazz number. Perhaps what stands out most is his evening-long dive into the party. His production begins as any party does, with a select few setting the scene, fishing for purpose, raising the energy. As each drink is given out by form of endearing character vignettes and solo numbers, the energy skyrockets, until it bursts the ceiling and things quickly get out of control. By the closing glimpses, tragedy strikes, as it often does in a party's final minutes. Living out The Wild Party's life-cycle is jarring in all the right ways, transporting us to Rodaz' demonic orgy.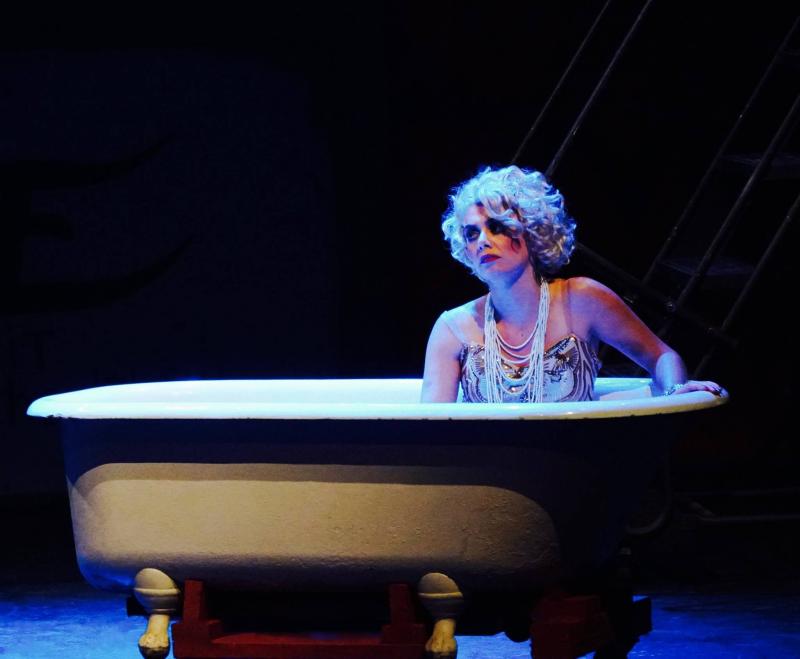 Queenie was a bombshell in every aspect when played by leading actress Josephine Phoenix. A performance more polished, raw, powerful, subtle, and true than any regional theatre deserves- let alone a conservatory. Phoenix' soaring voice grows through the show, gaining power and pain, along with one of the most wrenching characterizations in recent memory. It seems that every breath Phoenix takes imbues her with the strengths and weaknesses that plague Queenie, driving the show with unparalleled charisma. Phoenix is birthing a once in a lifetime performance for Rodaz in each number, a mad splash of excellence in a production that has no shortage.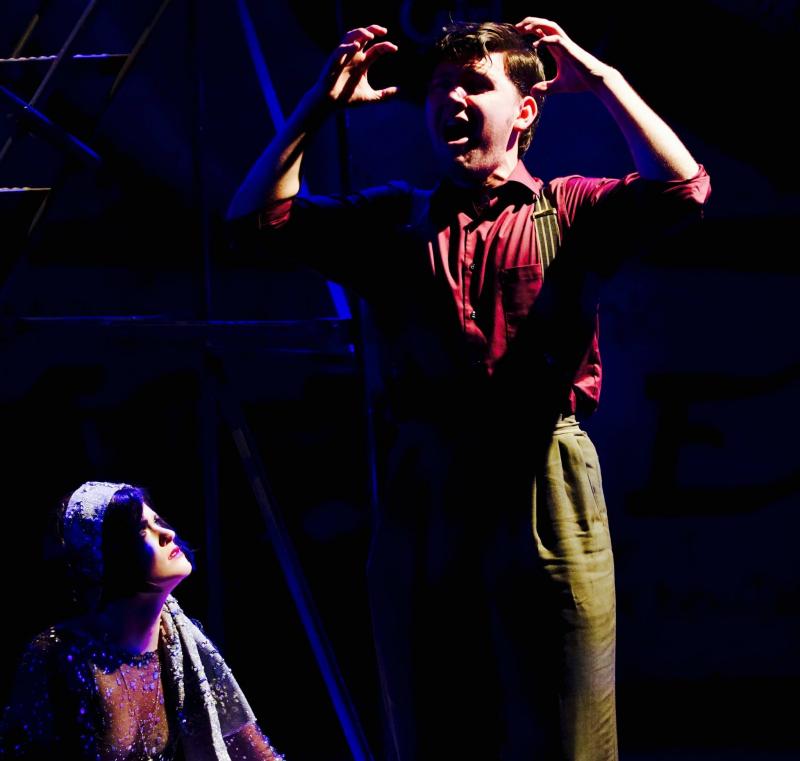 Her lover Burrs, as played by the riotous Ryan Bauta, is ever bit her violent equal. He begins the show as a sadist, every bit of masochism and cruelty a protagonist is denied. Quickly, he finds himself under Queenie's heel, a personal hell he squirms in for true audience entertainment. His belting matches well with his lover-turned-foe, and their party rages on as he succumbs to woe.
Queenie's suitor and Burrs' biggest competition comes from Jose Vazquez' Mr. Black, a rounded-out romantic type who becomes a towering threat. Vazquez was last seen at Area Stage as the meek Melchior Gabor, a polar opposite to what his Mr. Black embodies. His earlier numbers are poetic, passionate in every fashion, especially his lead in the chilling 'Poor Child.' As Black's confidence grows, Vazquez swells, his voice bursting with soul by the time his confrontational 'Make Me Happy' comes to play.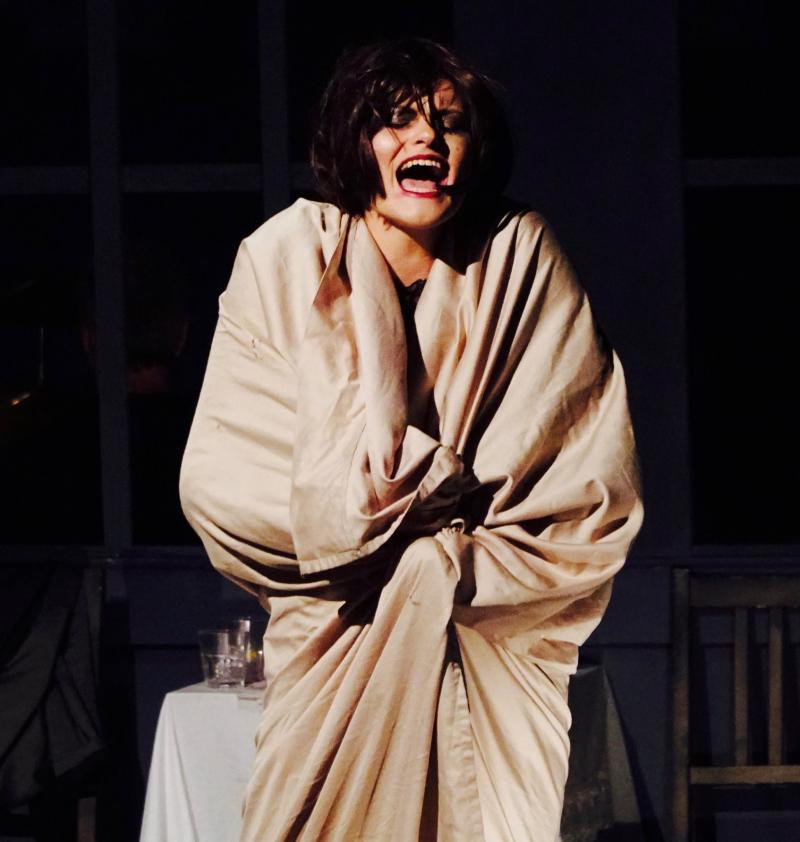 Rounding out the leading players of this love square is Kate, the endlessly sassy Emily Howard. Big laughs and bigger belts, Howard gives a tragic soul to the endless party girl. Her 'Life of the Party' quickly feels more the titular number from Cabaret than anything one might expect. Watching her soul and body deteriorate adds well-placed layers to Rodaz' Wild Party.
Vignettes scatter through the show, those ever-enticing tastes of the world, each seeming to bring an even brighter performer than before. A performer who brings the house down in her number 'An Old-Fashioned Love Story' is Daniela Vazquez as Madeline True, a predatory and hilarious danger to the intoxicated guests. Sexy delights and off-set restrictions, the name of the game for Alberto Castro and June Romero's Brothers D'Armano, are in endless parade. Each D'Armano works to seduce the party, culminating in one of the production's most energetic explosions, led by Romero and Phoenix in 'A Wild, Wild Party' that is wilder than the theatre can seem to contain. Two of the most endearing characters, bringing a dash of absurdity to the night's despair, come in Victor Valdeon and Lucy Farrell as Eddie and Mae.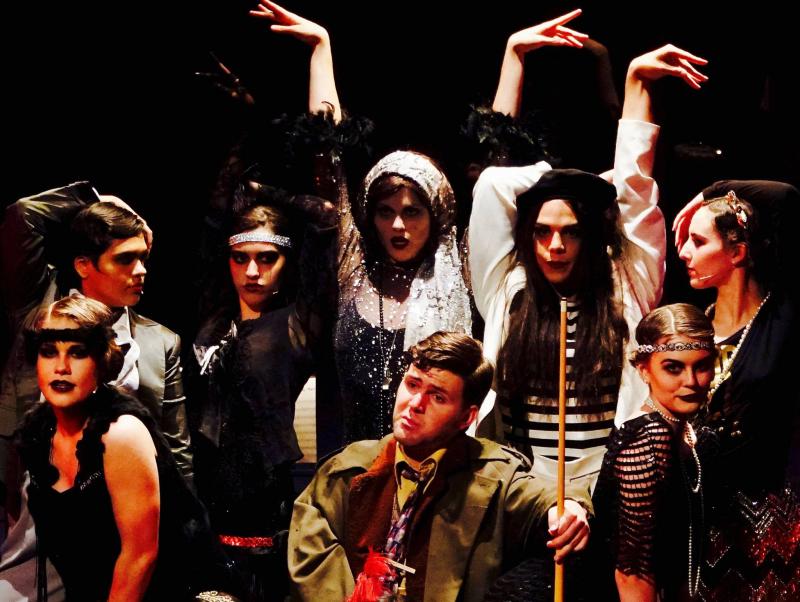 To see Rodaz' ensemble party just as fiercely as the named characters is a joy, a dash of new excitements to cover every inch of the stage. Throughout the show, Allan Napier's tenor will riff cascading joy into numbers, always a pillar of musical delight. 'Jackie's Last Dance', a silent swan song ballet sequence, is Madison Gordon's calm serenade before the storm. Her grace is liquid smooth, flowing like tears as her tale unfolds. Danielle Llevada, on the other hand, swings and Charlestons with wild abandon, kicking Queenie's party off with a contagious smile and wicked kicks.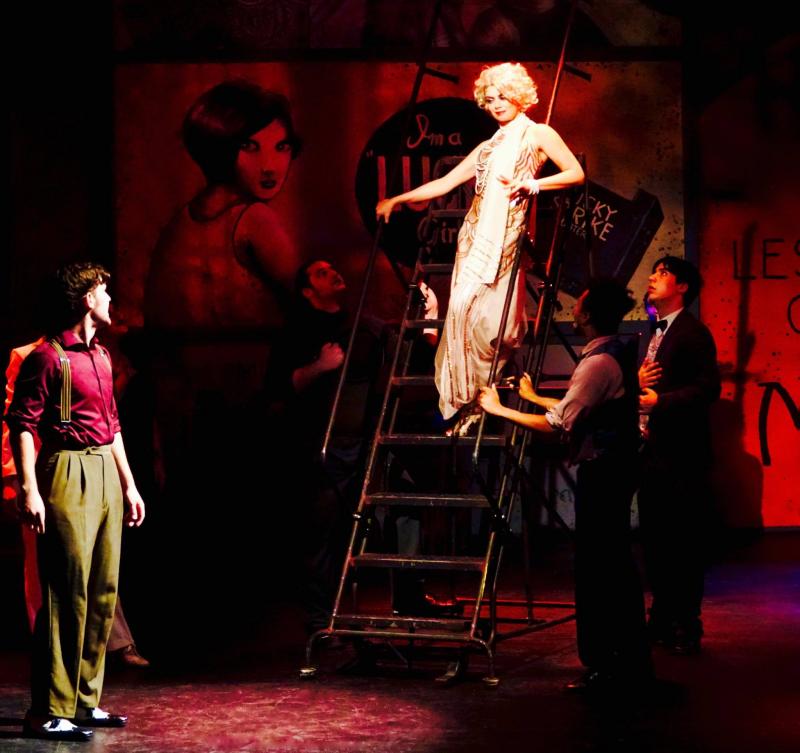 Rodaz has assembled nothing but the wildest minds and talents for his party, creating a show that becomes more indulgent than most. The dive down is assisted undoubtedly by the impressive feat, Rodaz having also designed his own set and lighting design. Both come together, with strobes echoing off his window panes, the asymmetrical set tasting darker and darker reds into its wood as the party deteriorates into hell. His only short-coming seemed to be some poorly balanced sound, giving the exquisite ten-piece jazz band (led by the skilled Rick Kaydas) a bit too much of the space. His lights complement each piece of Madison Gordon and Camila Machado's insanely detailed costume work, with fringed flapper dresses alongside bohemian suits, leather and silk, all facets the Roaring Twenties hid outside of Gatsby's parties. No technical examining of Rodaz' Wild Party could be complete without mention of Christine Kerber's sharp, jazzy choreography that helped blow the roof off.
The sweltering summer is coming to a close, but Area Stage Company's Wild Party is just hitting its swing. The show leaves a dizzying sensation, reminiscent of waking after the best party of your life, as Phoenix's Queenie haunts, "How did it come to this?" The lights flash, the legs kick, and lovers shatter. But Rodaz' Wild Party will play on long into the morning. And it is nothing short of mythical to join that ride.
The Wild Party plays August 4th-27th at Area Stage Company. Tickets can be bought online or at the door.
Related Articles View More Miami

Stories

Shows
Trevor Durham has been covering theatre for years, starting off as a Cappies Critic before he became a staff writer for ULoop, the FSView, working (read more...)