Mexico Interviews
Mauricio Cedeño director de PAPARAZZI, EL MUSICAL en el Teatro Experimental
by Laura Iniguez - October 15, 2019
, Mexico
'Paparazzi, El Musical' regresa con su 2da temporada exactamente un año después de haberse estrenado en Guadalajara. 'Paparazzi' es el tercer proyecto proveniente de los productores y creadores Off-Broadway Al Tapper y Tony Sportiello que se presenta en Guadalajara bajo la dirección y producción de ...
Mauricio Cedeño, Director de GURUTAKA en el Teatro Vivian Blumenthal
by Laura Iniguez - October 10, 2019
, Mexico
En cuanto al teatro para niños de la ciudad, nos encontramos regularmente con una vasta oferta de cuentos clásicos, pero 'Gurutaka' nos trae una propuesta diferente por segunda ocasión....
Chema Verduzco, Productor de ERASE UNA ISLA en Conjunto Santander
by Laura Iniguez - October 03, 2019
, Mexico
'Erase una Isla (Once on this Island)' está basada en la novela 'My Love, My Love' de Rosa Guy, y fue llevada a los escenarios de Broadway en 1990; desde entonces ha tenido exitosas producciones alrededor del mundo, su última producción fue el revival de Broadway en 2017 con un cast estelar que incl...
Francisco Jiménez, Productor General de LOS ÚLTIMOS 5 AÑOS en el Teatro Jaime Torres Bodet
by Laura Iniguez - October 02, 2019
, Mexico
...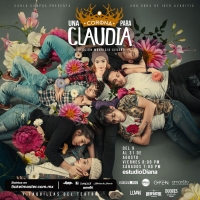 BWW Entrevista: Gustavo Aguilar, Productor Ejecutivo de UNA CORONA PARA CLAUDIA en el Estudio Diana
by Laura Iniguez - August 20, 2019
, Mexico
En un mundo donde los musicales generalmente son grandes producciones que cuentan con extensos ensambles, 'Una Corona para Claudia' se suma a los musicales de nueva generación. Un tipo de Musical contemporáneo que desafía las reglas del Musical clásico y que, gracias a eso, se convirtió inesperadame...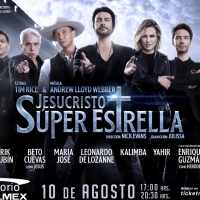 Guillermo Wiechers de JESUCRISTO SÚPER ESTRELLA en el Auditorio Telmex - Guadalajara
by Laura Iñiguez - August 07, 2019
, Mexico
Este sábado 10 de agosto en el Auditorio Telmex de Guadalajara tendremos la oportunidad de disfrutar de uno de los más grandes clásicos del Musical: 'Jesucristo Súper Estrella'....

Patricia Orozco de LEGALMENTE RUBIA, EL MUSICAL de Prepa Tec Santa Anita en el Teatro Galerías
by Laura Iñiguez - March 21, 2019
, Mexico
De unos años para acá, las producciones escolares han evolucionado al grado de competir con producciones profesionales; no tienen nada que ver con las obras o musicales que nos tocó hacer cuando éramos más pequeños (que, en realidad, siempre era 'Vaselina') y afortunadamente el apoyo que se les da a...
BWW Entrevista: Armando Morales de AMOR POP, EL MUSICAL en el Conjunto De Artes Escénicas
by Laura Iñiguez - October 31, 2018
, Mexico
El próximo 1ro de Noviembre se cumplen 10 años del estreno de 'Amor Pop', un musical 100% Tapatío que cautivó los corazones de miles de personas en uno de los recintos más importantes de nuestra ciudad....

Coché Celis, Fernanda Medina y Nayeli Salazar de BULE BULE, EL SHOW Guadalajara en el Teatro Vivian Blumenthal
by Laura Iñiguez - October 25, 2018
, Mexico
...
Jordi Vall, director of SIDDHARTHA, THE MUSICAL at Teatro Moncayo PALCCO
by Laura Iñiguez - June 28, 2018
, Mexico
"Siddhartha, The Musical" returns to Guadalajara for its 2nd round of shows this weekend. The musical based on the novel by Herman Hesse, tells the story of a born-to-be King who decides to quit the luxury of royalty life in search for inner light....