BWW Review: FIDDLER ON THE ROOF at The Orpheum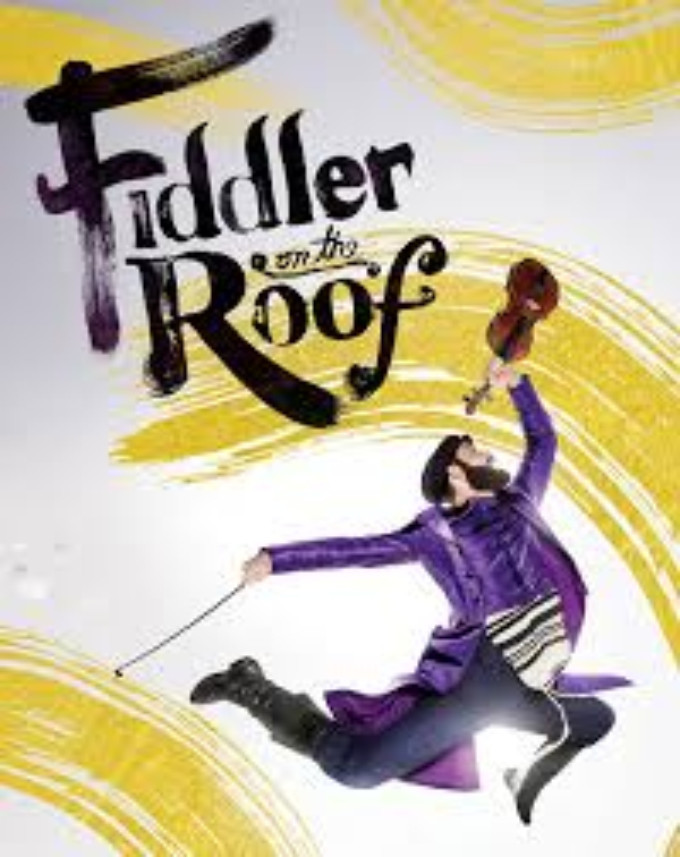 The mamas and the papas (and sons and daughters) debuted at Memphis's Orpheum on Tuesday night, but this was no case of California dreamin'. Rather, it was the national touring company of Fiddler on the Roof that descended on the Bluff City to serve up a hefty helping of tradition. Fiddler on the Roof is, of course, one of the classics, with a storied history that includes its having enjoyed the first musical run to pass the 3,000 performance mark, and a near decade long reign as the longest running Broadway musical. Audiences may also remember the 1971 film adaptation starring Topol as the show's central patriarch Tevye, which garnered three Academy Awards. Set in a Jewish settlement in Russia in 1905, the show would not be expected to bear any shade of modernity. That being said, the production's youthful and endearing cast, excellent choreography and innovative lighting design, combined with its timeless themes of family, community and connectedness to one's ancestral history certainly make it resonate with inter-generational audiences of all faiths.
For those unfamiliar with the story, Fiddler on the Roof centers on the lives of poor dairyman Tevye (Yehezkel Lazarov), his wife Golde (Maite Uzal) and their five headstrong daughters Tzeitel, Hodel, Chava, Sphrintze and Bielke (Mel Weyn, Ruthy Froch, Natalie Powers, Danielle Allen and Emerson Glick respectively) in the small village of Anatevka. Frustrated by their impoverished lives, the couple yearns for their daughters to marry suitors who are from higher strata of the community, but who nonetheless subscribe to the family's and community's core religious traditions. Enter Yente, Anatevka's resident matchmaker (Carol Beaugard), who tries to arrange a union between oldest daughter Tzeitel and the much older town butcher, Lazar Wolf (Jonathan von Mering). Unbeknownst to Tevye, however, Tzeitel is in love with the local tailor Motel (Jesse Weil), who despite his earnestness and work ethic, has little to offer Tzeitel in terms of financial stability. Meanwhile, Hodel falls for Perchik (Ryne Nardecchia), a student with more progressive views, and Chava is captivated by Fyedka (Joshua Logan Alexander) who much to Tevye's chagrin, is not Jewish. Balancing his respect for tradition with his love for his daughters hilariously ties Tevya up in knots. Tevye's challenges become more pronounced, however, when the Tsar orders the breakup of Jewish settlements, and the villagers are forced to confront the possibility of having to leave Anatevka, the only home they know.
As Tevye and Golde, Mr. Lazarov and Ms. Uzal comprise the heart and soul of this production of Fiddler on the Roof. In particular, Mr. Lazarov impresses with his nimble execution of a careful balancing act of emotions: glee, anger, love, disappointment, frustration, and exhaustion, all while never losing the inherent playfulness that makes Tevye so beloved (showcased most effectively on "If I Were A Rich Man," "To Life" and "Tevye's Monolgue"). Mr. Lazarov is uniquely strong when breaking the fourth wall, forming a relationship with the audience that makes theatergoers feel as if they have an insight into Tevye's psyche that none of the other characters (even Golde) share. Tevye is a far from perfect man, but the audience cannot help but eat up everything he is serving. Ms. Uzal also succeeds in making Golde far more than the clichéd long suffering wife. Her vocal ability is among the strongest in the ensemble, with "Sabbath Prayer" and its intricate harmonies being a production highlight.
Of the five daughters, Ms. Froch is the standout as Hodel, arguably the most savvy, mature and independent of the group. She leads one of the show's best known anthems, "Matchmaker, Matchmaker" and successfully portrays a true character arc that spans both acts, culminating in "Far From the Home I Love." Ms. Froch balances her character's youthful innocence with a sense of magnetism that successfully captures Perchik's imagination, and the scenes she shares with Mr. Nardecchia work particularly well.
Besides Mr. Lazarov, the show's other comedic standout is undoubtedly Mr. Weil as Motel who, in a hilariously befuddled fashion, channels all of us who have tripped over ourselves trying to curry favor with a significant other's parents. His physical comedy and commitment are impressive.
And no description of the production is complete without mention of the Fiddler himself, played with vivid mystique by Paul Morland. While not central to the plot of the story, the Fiddler nonetheless becomes an ever-present symbol of the show's central themes of the continuity of life and the ties that connect us, irrespective of what life throws our way.
This Fiddler on the Roof is at its best during the larger ensemble numbers. The strongest by far is the opening "Tradition", which is staged effectively as the different members of the Anatevka community are introduced and take center stage. It features fabulous choreography by Hofesh Shechter as recreated by Christopher Evans and inspired by the great Jerome Robbins. Frankly, "Tradition" cried out for a reprise, which unfortunately did not come. The same incredible choreography is also vividly displayed in "To Life," a rousing production highlight. "Tevye's Dream" is also effective, particularly in the appearance of Lazar Wolf's first wife Fruma-Sarah (Olivia Gjurich), who is made to look like an imposing, roughly 20 foot tall giant towering over the other players. Of course, the famed sequence during "The Wedding" in which ensemble members deftly balance bottles atop their hats while dancing is also a site to behold and does not disappoint.
The set design is minimalist, but nonetheless appropriately reflects the simplicity of the characters' lives. What is lacking in elaborate set design, however, is more than amplified by Donald Holder's lighting design, which adds an ever-present sense of mystery to the entire production and fittingly keeps the focus on the beloved characters on stage, as it is their lives in which the audience becomes most invested.
L'chaim indeed.
Fiddler on the Roof runs through March 24, 2019 at the Orpheum, 203 South Main Street, Memphis, Tennessee