BWW Review: A Disturbing SMART LOVE Rivets With Much Food For Thought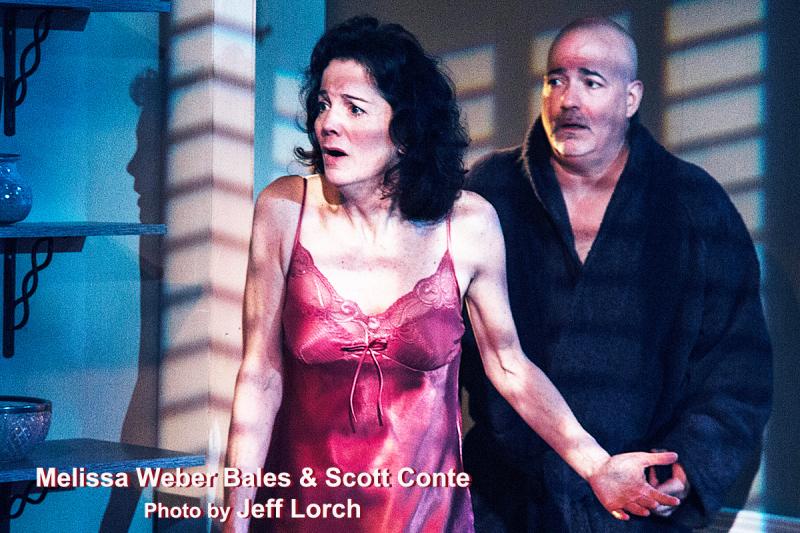 SMART LOVE/by Brian Letscher/directed by Elina de Santos/Pacific Resident Theatre/thru February 24, 2019
The west coast premiere of Brian Letscher's SMART LOVE rivetingly posits a truly sci-fi event as a real-life situation in which you're forced to come face-to-face with some serious moral dilemmas.
Anchoring this strong cast of four, Melissa Weber Bales totally inhabits the fairly recently widowed Sandy, who's freshly found a new zest for life in Vic (a most memorable Scott Conte in the show's smallest part). Sandy's son Benji, a research student at MIT seems to have not gotten over his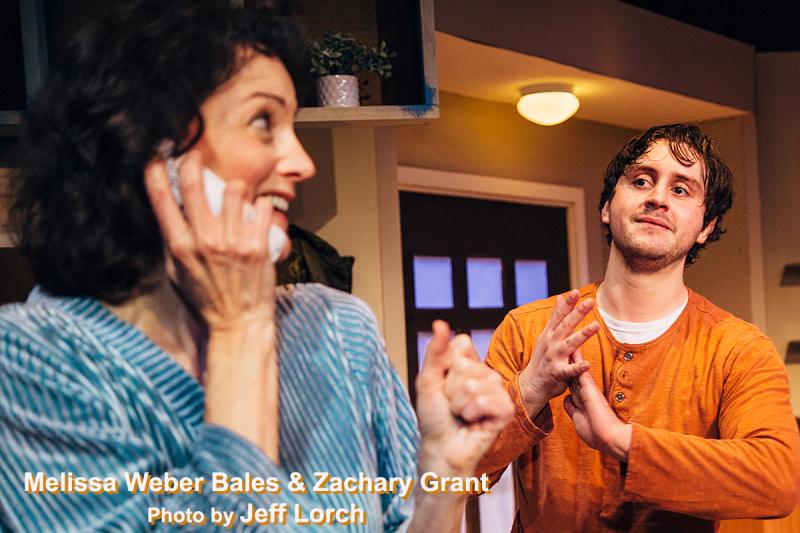 father dying right in front of him. Zachary Grant IS Benji, the uncomfortably manic, unhinged genius who returns home to mom Sandy after months of non-communication. Benji, wanting to make family life the way he knew it, constructs/recreates his dead father Ron into an AGI (more advanced than an AI) with a memory/knowledge inputted with Ron's extensive notes and journals, the skin from Ron's DNA, and some added telekinesis powers. Ron's brain has been filled with everything Benji knows of his father, and everything Benji knows of his father's relationship with Sandy.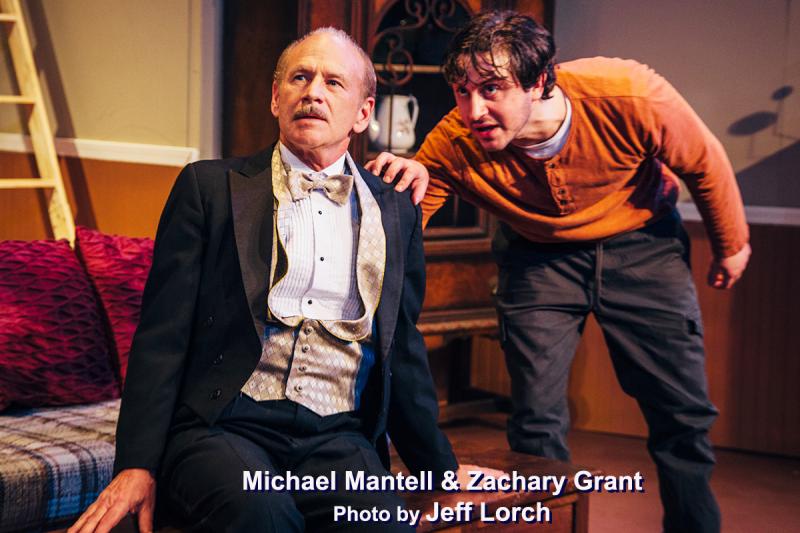 The absolute horror and terror on Bales' face speaks unspoken volumes of Sandy's unbelief of what her son has brought home, possibly stolen from MIT's lab, impossibly her dead husband brought back to life. As Benji attempts to explain how their home life will now return to normal as it once was; Ron, the AGI (a purposely, at-times robotic Michael Mantell) eerily goes about the kitchen doing everyday human Ron actions.
Re-entering Sandy's house after AGI Ron has been wearing down Sandy's resistance to his 'rebirth,' Conte oh-so-transparently reveals Vic's confusion, realization, sincerity, and devastation - all with a minimum of dialogue.
Director Elina de Santos sharply keeps the preposterous action moving with edge-of-your-seat tension throughout. (Not preposterous if you believe in future advancements, or if you believe in Frankenstein) Letscher's script, full of nice details making sense of everything (or at least plausible), stirs up many questions. Like what does "Til death do us part" really mean in this instance? Is Sandy 'free' to move on to a relationship with Vic? Or would she be adulterous to the revived Ron? Like if you could bring back your loved one from the dead, would you? Who gives one the right to play God? Would you then create/clone a creature with features you think are perfect? Does one have to be unhinged to be a genius?
Set designer David Mauer has created a most realistic, detailed, lived-in living room/kitchen set. The combination of Christopher Moscatiello's sound design and Leigh Allen's lighting design complement and enhance the transitions of AGI Ron's state of being.
www.pacificresidenttheatre.com
Related Articles View More Los Angeles

Stories

Shows
From This Author Gil Kaan