Interview: Michael Leoni (Writer/Director) and Erica Katzin (The Temp) Share Their Experience Presenting ELEVATOR, Extended to July 30 due to Sold Out Houses!
Written and directed by Michael Leoni, ELEVATOR is based on the original short film Someplace In Between (an Official Selection of the 2009 LA Shorts Film Festival). It originally premiered at the Hudson Theaters during the first annual Hollywood Fringe Festival. After a wildly successful run, the smash hit expanded to the Hudson Mainstage Theatre and then the Macha Theater, receiving 11 Broadway World nominations including "Best New Work" as well as "Critic's Choice" and "Best Bet" from the Los Angeles Times.
ELEVATOR is currently enjoying a sold-out run at the Coast Playhouse in West Hollywood, and due to ticket demand, has been extended again through July 30, 2017. I originally reviewed the show in April 2017 and was fascinated by the level of audience emotional attachment to the characters, so I arranged an interview with writer/director Michael Leoni and one of the featured actors in show, Erica Katzin, who plays The Temp, hoping some of their comments will encourage you to order your tickets NOW before the Los Angeles run ends.
Shari Barrett (SB): It's great to speak with the two of you again after getting to discuss the show briefly with you after I attended in April this year after my friend and the show's brilliant costumer, Michael Mullen, told me I needed to see it. As I wrote in my Broadway World review, I loved the show and am very happy to hear it has been extended again through July 30. With this year's Hollywood Fringe Festival up and running now, it's wonderful to hear about such a success story which originated in the first Hollywood Fringe Festival, and several of the original actors are still in the show playing the same roles. The show's Production Company, 11:11, is also producing this run of the show. What's the story behind the name?
Michael Leoni (ML): An 11:11 Experience was conceived from the idea that theatre and film have the capacity to create connection, encourage compassion, engage audiences and inspire social change. We focus on developing dynamic stories and compelling characters that encourage people to see the world from another point of view. From powerful documentaries to inspiring narratives and innovative theatre, we are committed to producing work that's brave, provocative and relevant.
The significance of the name is that it represents a moment in time when you are connected to all, connected to yourself, to everyone around, and knowing we are one, focusing on the connection and on the experience. And, the story behind it-I would regularly look at the clock and see the time at 11:11. My producing partner and I looked it up on the internet, and it basically told us that it was the universe tapping you on the shoulder and letting you know that you are in the right place at the right time.
SB: That is exactly what the 7 characters in ELEVATOR walk away with at the end of the play, a real feeling of connection to each other, to people they would have passed on the street and never spoken to before. The show seems to be literally about allowing yourself to get vulnerable and feel exposed so you can learn to feel and speak the truth with others.
ML: It is so exciting how many people have told me they have seen the show more than 4 times and discover so much about the characters and themselves each time they see it. That is a wonderful reward for any writer, especially this one!
SB: Michael, what inspired you to write the show about what is probably an urban nightmare for so many people working in high rise buildings?
ML: Basically, I am claustrophobic so I have always hated elevators. If there is a meeting on the 12th floor, I will take the stairs for sure. I was once trapped for a minute in one of my apartment complexes and it made me look at what thoughts were going through my head as I felt trapped. And since I have always been interested in what people's inner thoughts are and how we present ourselves to others as we walk down the street or in a grocery store line, I decided to put these characters, each wearing their own mask, into a situation where they feel the need to take off the mask and reveal who they really are in order to survive.
SB: It's so interesting what gets revealed about these characters, especially the Self-Centered Businessman and CEO Woman, both powerful people with hidden flaws; I feel I have met many times during my own career, unlike the Musician, who certainly has no trouble just being who he is but still has secret thoughts never shared out loud. And then there is your character, Erica, the Temp, who has this great singing ability, and yet she chooses to hide it. Why is that?
Erica Katzin (EK): She didn't grow up with any encouragement about her musical talent, so she is the only one to hear herself sing. Her father always told her to be silent at home, so with no frame of reference, she has no idea she is any better than anyone else singing in their car or the shower.
ML: Which is similar to how Erica really is as a person. When she first auditioned for us, she was so shy to sing since no one had encouraged her to do that as a child. When she auditioned for the role in our original ELEVATOR Fringe production, she blew us away and we could not believe she was not out there promoting herself as a singer. It's why she is the perfect actor to play The Temp.
EK: Even now I wait for people to ask me to sing rather than offering to sing for them on my own.
SB: Michael, did you two know each other before you wrote the play?
ML: I did. She had auditioned for The Playground, another of my shows, that ran for several years in L.A. We were looking for specific sound, and Erica came in to audition and had this incredible rock voice. And once she was in that show, we started working together on other projects. The role of The Temp was created with her in mind and she is the only person who has played it so far.
SB: Erica, when we met I mentioned to you that most women, like me, who have had a weight problem most of their lives identify with that part of The Temp's life, especially the idea that she seems to have chosen to hide behind her weight, causing her to eat her feelings rather than expressing them. She even carries enough food in her oversize bag to feed herself with junk food for more than a week.
EK: Absolutely. This is a girl who has shielded herself from any criticism or distain from people in her life as well as the world so she has cushioned that exterior with weight for fear of rejection based just on her appearance.
ML: I worked with all the actors on their characters on their inner truth as well as their external appearance. I interviewed many types of people to capture the real essence of the characters I was writing. And when I spoke with people who had a weight problem, many said, "This is my flaw so let's talk about something else now."
SB: And as much as we don't like to, it is the safe and much easier topic for us to discuss with other people. Especially when you don't want to discuss what is really going on with you.
ML: It's not like an alcoholic or sex addict who can hide the problem that can't just be physically seen by looking at someone.
SB: Erica, I walked away from the play thinking The Temp was probably the real heroine of the show in that her food stash seems to save so many of the others. I do the same thing as she does in that I carry around snacks and water with me at all times in case something happens and I need it to survive.
EK: (laughing) I never looked at the food coming out of her purse that way, as a way of survival. I just think of it as becoming part of the food fest with everyone now joining in with her eating obsession. It relieves that tug-of-war for her when everyone else agrees eating her junk food is the right thing to do.
ML: But I am with you because I am such a hypochondriac that I keep water, protein bars and almonds with me because I never know when I may need them.
SB: I can't even tell you the number of times I have pulled an apple or protein bar out of my purse and given it to someone else who needed it at that moment, and it made me feel so good to help them when they needed it. It justifies carrying them around with me, even when I don't wind up needing anything myself. But of course, I never want to give them my last thing. I doubt The Temp would give away her last hidden stash item either! (all laugh)
I'm curious Michael, have you ever had to go onstage and play any of the characters?
ML: Never. I would be very scared to feel trapped in that space and unable to get out. I would rather just sit in the theater and watch the audience react every night. There are understudies for the roles who can go on when needed.
SB: Erica, has there been anything memorable that has happened or taken you by surprise when you are onstage with the other actors or from the audience? What about what people tell you after the performance?
EK: What I find really great is that many people know the show is about people stuck in an elevator, and then when they experience the play, realize it is a visual extravaganza from the moment you walk into the theater and feel as if you are actually in a building under renovations. Then of course there is Michael's great writing and directing that totally pulls them into the story and characters. You can feel the audience getting carried away in the visual presentation, and it's really great when we receive applause after each sequence.
ML: While I am not there every night, I have noticed that audience members often speak out to the actors, almost as if they are at home watching a television program. Such things as, "Oh no, he didn't!" or "You go girl!" It is totally amusing to us every time it happens and a challenge to not react, especially when the comment causes the audience to laugh.
SB: I find that happens a lot at theaters now since people don't realize how their voices carry throughout the room when they talk out loud during a performance. I have even heard audience members singing very loudly and off-key at musicals, not realizing how distracting it is for other audience members.
Erica, I know The Temp will stay friends with the musician (Devon Werkheiser) after the play ends, but who else do you think she might stay in touch with after letting her guard down and allowing the others to hear her great musical talent?
EK: I think she might keep in touch with all these people, especially after playing her for so long and recognizing more about The Temp and how each of the others relate to her after she lets her guard down. Not a lot of people know her as well as the others since she is not the kind of person to open up, but did and let herself feel vulnerable and get close with all these people. She and the Hot Girl (Karsen Rigby) will definitely stay in touch, even though she would never have spoken to her before this happened to them.
SB: I'd like to think the Maintenance Man (William Stanford Davis) will help find her a job.
EK: Or perhaps she will keep the Business Man (David Abed) in line, even though they were at opposite ends of the spectrum when you first meet them.
SB: In fact, when the Business Man broke down and admitted what his real problem was and why he was in the building, I almost wanted to shout out, "I knew it! He probably drives a Porsche." (all laugh)
ML: In fact, when I wrote ELEVATOR, all 7 characters represented parts of me. But as I grow older and learn more about myself as I go through the challenges I have to face, I realize I have overcome some of the foibles I wrote into my characters. There still represent part of me, just not so much as time passes.
SB: I think each of us learns from our own experiences and change as time passes. And speaking of time, ELEVATOR has been extended again through July 30, 2017 due to sold-out shows and ticket demand. Congratulations!
ML: People are coming again and again and say it is like a movie you want to watch over and over again because there is so much going on and being said, and each time they realize more things about each character. That is so satisfying to me as the writer/director of the show. I am so grateful people appreciate how the play addresses the ways in which we are all connected, which is especially true right now with all the political differences going on between the two major parties, people of various sexual orientations, as well as race and religion. Hopefully everyone walks away from the show realizing we are all different yet equal as human beings. That to me is what ELEVATOR is all about. I hope all your readers will come see it soon and bring their friends! We plan to keep running it in Los Angeles for as long as we can, then may take it to New York, and even have an offer to take it to Greece!
SB: Certainly, anyone who lives in a city where there is a building of more than 10 floors will be interested in this play, and I encourage everyone to do that, especially on Friday nights when talkbacks with the cast take place after the performance, giving you a chance to share your thoughts or ask questions. I guarantee you will have much to share.
The cast of ELEVATOR (from left): David Abed (The Business Man), Kristina St. Peter (Goth Girl), Deborah Vancelette (CEO Woman), Devon Werkheiser (The Musician), Karsen Rigby (The Hot Girl), William Stanford Davis (The Maintenance Man), Erica Katzin (The Temp)
ELEVATOR, written and directed by Michael Leoni, continues through July 30, 2017 at the Coast Playhouse, 8325 Santa Monica Blvd., West Hollywood, CA 90038, with performances on Fridays at 8pm (with after-show talkbacks), Saturdays at 8pm & Sundays at 3pm. Single tickets are $40 (prices subject to change) and can be ordered by calling (323) 960-7787 or online at Plays411.com/ELEVATOR.
More show information can be found on Facebook, Twitter, and Instagram at ELEVATORthePlay or on the show's website at http://www.elevatortheplay.com/ Parking is available at The Kings Rd parking structure (Kings Rd & Santa Monica Blvd). Due to the nature of the play, no late seating will be accommodated.
Photo Credit: Michele Young
Shari Barrett, a Los Angeles native, has been active in the theater world since the age of six - acting, singing, and dancing her way across the boards all over town. After teaching in secondary sc... (read more about this author)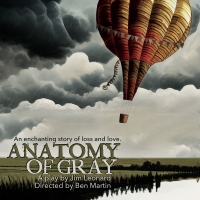 Interview: Playwright Jim Leonard on the L.A. premiere of ANATOMY OF GRAY

November 17, 2022

Jim Leonard has published eight plays, including The Diviners, And They Dance Real Slow in Jackson, and Battle Hymn, with his theatrical honors including the Outer Critics Circle Award, an Ovation Award, the Dramatists Guild Award, and an LA Weekly Award for best play.
---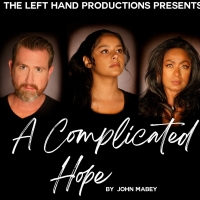 Interview: Shawn Lefty Plunkett on presenting the West Coast premiere of John Mabey's A COMPLICATED HOPE

November 15, 2022

John Mabey's three-person play A Complicated Hope centers around Marie and her daughter Rose Marie who are left adrift after their husband and father, Michael, passes away. But it's how he leaves that alters the lives of the family forever, especially after they meet Arnie, Michael's boyfriend. Mirroring the erratic path of grief itself, A Complicated Hope flashes between the moments in time that changed them all, exploring the challenges of both finding a family of choice and letting yourself be found. Earlier this year, Kentwood Players presented a reading of Mabey's play in which Shawn Lefty Plunkett portrayed the role of Arnie. I was curious to find out what led to his decision to produce the fully-staged West Coast premiere of A Complicated Hope as well as take on the role of Arnie again.
---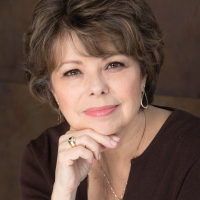 Interview: Anne Marie Ketchum, Founding Artistic Director of the Verdi Chorus, on their Upcoming VERDI PUCCINI FEST

October 30, 2022

As an early holiday present for opera lovers, On November 12 and 13, the Verdi Chorus' 39th season culminates with a Verdi Puccini Fest for two performances only at the First Presbyterian Church in Santa Monica. Under the direction of Founding Artistic Director Anne Marie Ketchum, who promises the program will include "some of the most exciting moments from two of the greatest operatic composers who ever lived," I decided to speak with her on its inception, creation, and what makes the Verdi Chorus such a special part of our city.
---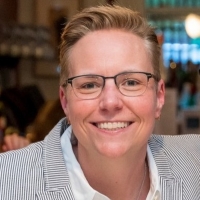 Interview: Playwright Cyndy A. Marion on the West Coast Premiere of BROKEN STORY

October 28, 2022

A serial killer's backstory always seems to fascinate people more so than that of their prey. But what is it about these vicious murderers that inspires works of art being written about them? That question popped into my head when I heard about the West Coast premiere of Cyndy A. Marion's play Broken Story, which was inspired by the murder of writer Susan Berman and her close relationship with serial killer Robert Durst. I knew I wanted to find out what inspired Cyndy to create the play and how she conducted her research.
---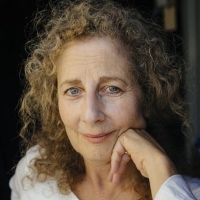 Interview: PRT Artistic Director Marilyn Fox on Directing ALBEE/PINTER

October 27, 2022

Tony Award winning playwrights Edward Albee and Harold Pinter, who have left indelible marks in world theatre, both give voice to the outlandish and amusing behavior of humans in many of their dark comedies. Pacific Resident Theatre is offering a retrospective of two of their early one acts in tandem, both first produced in 1960. Albee's Fam and Yam, set in an upper Eastside penthouse, examines an encounter between two unnamed playwrights, one famous, one not, offering Albee's biting wit and incisive satire at its best. In Pinter's The Dumb Waiter, two working-class hitmen wait in a basement for their next assignment. I decided to speak with Pacific Resident Theatre's Artistic Director, Marilyn Fox, about the production.
---