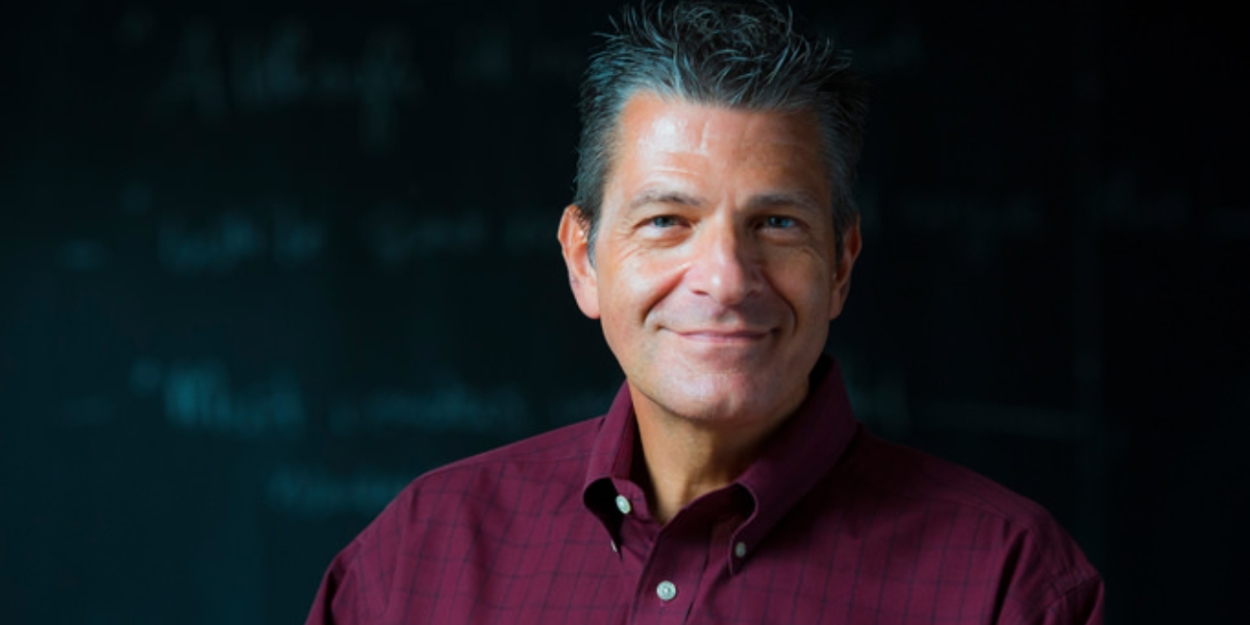 Patchogue Theatre to Present THE PSYCHOLOGY OF SERIAL KILLERS AND WHY THEY CAPTIVATE US
Audiences can expect to learn what motivates these monster criminals, hear chilling insights into these deviant minds, and the truth behind the headlines.
The Psychology of Serial Killers and Why They Captivate Us, hosted by Dr. Scott Bonn, one of the world's leading experts on criminal behavior, is coming to Patchogue Theatre for the Performing Arts on Friday, May 12 at 8pm. Lobby and bar concessions open at 7pm. Tickets range between $45-$65 incl. fees. Purchase online at PatchogueTheatre.org or at the Box Office, (631) 207-1313, 71 East Main Street in Patchogue. Audiences can expect to learn what motivates these monster criminals, hear chilling insights into these deviant minds, and the truth behind the headlines.
"The Psychology of Serial Killers is not your average show. It will uncover the many mysteries behind this unnerving topic. Audiences will leave the theater with a greater understanding of what makes these criminals do what they do. We will also learn something out ourselves - why are we so interested in the likes of Dahmer, Gacy, Rader and others? Right Angle Entertainment is honored to produce this tour designed for both the true crime fan and anyone interested in this topic. It will educate and enthrall." - says Alison Spiriti, Executive Producer, Right Angle Entertainment
Most serial killers live among their neighbors for years without detection before they are apprehended. The Psychology of Serial Killers is a touring masterclass in this very dark subject, tackling questions like: Who are these monsters and why do they commit their horrific crimes? What are the common traits that they share? Why are we fascinated with them? What is the motivation to kill and kill again? Are the victims random or calculated? Most serial killers are white males- why? Why do some women fall in love with serial killers? These questions and many others will be explored in this intense and intriguing deep dive into the psychology of these Jain humans. Jeffrey Dahmer, Ted Bundy, Richard Ramirez, John Wayne Gacy, and others will be analyzed and discussed. Audiences will be introduced into the warped and depraved world of The Psychology of Serial Killers.
About Dr. Scott Bonn (EXPERT CRIMINOLOGIST. BEST SELLING AUTHOR. PODCASTER.)
Dr. Scott Bonn is a criminologist, professor, TV analyst, public speaker and author of the best-selling popular culture book Why We Love Serial Killers: The Curious Appeal of the World's Most Savage Murderers. He has provided expert commentary and analysis for a number of high-profile true crime TV shows and documentaries on A&E, Discovery Network, Oxygen, Investigation Discovery and Travel Channel. Bonn also authored the critically acclaimed sociology book Mass Deception: Moral Panic and the U.S. War on Iraq. His fact-based crime thriller novel, Evil Guardian, was inspired by his correspondence with notorious, real-life serial killers David Berkowitz (Son of Sam) and Dennis Rader (Bind, Torture, Kill). Bonn is an expert on criminal behavior and is highly respected for answering the puzzling question of "why the perpetrator did it" in complex murder cases. He makes the seemingly incomprehensible both understandable and highly entertaining for his audience. He examines many types of criminal activity in his Psychology Today blog titled "Wicked Deeds" that has been visited nearly 9 million times. He has more than 15,000 social media followers. Bonn was an award-winning criminology and sociology professor at Drew University in Madison, NJ, from 2007-2017. Dr. Bonn holds a Ph.D. in Sociology (Criminology) and an M.S. in Criminal Justice. He resides in Las Vegas, NV, with his wife and son.
ABOUT RIGHT ANGLE ENTERTAINMENT (Producers):
Right Angle Entertainment specializes in the production, marketing, management and distribution of live theatrical, digital and concert events. RAE's proud roster includes: The Masked Singer Live- National Tour, Jay Shetty's Love Rules, The Wheel of Fortune Live!, The Simon & Garfunkel Story, R.E.S.P.E.C.T. a Celebration of the Music of Aretha Franklin, The Price is Right LIVE!, Rudolph the Red Nosed Reindeer: The Musical (National Tour), The Wheel of Fortune Live!, among many others.
Presented in conjunction with The Bowery Presents
Box Office Hours Wednesday - Sunday from 12-6pm and later on show nights. (631) 207-1313 | 71 East Main Street, Patchogue NY 11772 Tickets can always be purchased online at PatchogueTheatre.org. ÔĽŅFor a complete listing of shows visit PatchogueTheatre.org.
ABOUT PATCHOGUE THEATRE FOR THE PERFORMING ARTS (PTPA)
The historic crown jewel of downtown Patchogue, Patchogue Theatre for the Performing Arts (PTPA), first opened in 1923 as the largest theatre in Suffolk County. One hundred years since its construction, Patchogue Theatre has been through multiple renovations, including a $1.15 million renovation of its interior in 2016 with the installation of over 1,000 new seats, and the addition of a state-of-the-art LED marquee to its exterior in 2018.
Patchogue Theatre for the Performing Arts (organization name: Patchogue Village Center for the Performing Arts) operates as a 501(c)(3) nonprofit arts organization.
Our mission is to enrich, educate, and entertain a diverse audience by cultivating and showcasing a broad variety of performing artists. Patchogue Theatre serves as an innovative cultural resource for its community and the Long Island region by collaborating with neighboring organizations and fostering educational opportunities.
Patchogue Theatre for the Performing Arts is located at 71 East Main Street in Patchogue, N.Y., and can be reached at 631-207-1313 or by visiting PatchogueTheatre.org.