Morgan James Comes to Staller Center For The Arts, September 29 
Morgan James is a Broadway performer with a soulful voice and a bent toward vintage-sounding R&B.
Morgan James is a Broadway performer with a soulful voice and a bent toward vintage-sounding R&B. Hear her unique covers from Aqua's Barbie Girl to Aretha Franklin's Natural Woman, to Hozier's Take Me To Church, and Aerosmith's Dream On, live at the Staller Center on September 29!
With a meticulously trained, versatile voice of unbridled soul, Morgan James has dominated Broadway and Blues Halls alike. Her transfixing stage presence coupled with the unparalleled instrument that is her voice moved the Wall Street Journal to hail James as "the most promising young vocalist to come along so far this century." Once you witness James live, in-concert, you'll realize they're not exaggerating.
Having garnered internet fame for her covers, both solo and with online sensation, Scott Bradlee's Postmodern Jukebox, James' performances have racked up over 200 million views on YouTube alone. Debuting on Epic Records with her first album, Hunter, James embarked on a multi-city tour in support of her second release, Reckless Abandon. In between her tours have been appearances on Broadway in shows like Motown: The Musical, Godspell, and The Addams Family.
With a voice that holds its own in any type of performance, James will take over the Recital Hall stage free to unleash the soul and power packed inside of her, and let the full breadth of her talent come to life.
More Hot Stories For You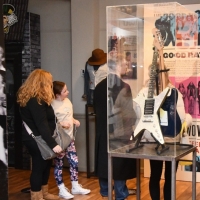 The Long Island Music & Entertainment Hall of Fame Now Open to the Public

December 2, 2022

The Long Island Music & Entertainment Hall of Fame has announced the Grand Opening of the non-profit organization's first physical facility, and Long Island's very first Hall of Fame, on November 25th, 2022, at 97 Main Street, Stony Brook Village, NY.
---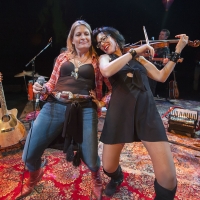 FIRESIDE SESSIONS WITH NANCY ATLAS to Return toBay Street Theater & Sag Harbor Center for the Arts in January

December 1, 2022

The popular concert series, Fireside Sessions with Nancy Atlas, is returning to Bay Street Theater in January, with four live concerts at the theater starting Saturday, January 7, at 8 p.m. Performances continue every Saturday through January at 8 p.m.
---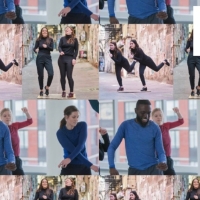 SYREN Modern Dance Announce 20-City Tour For 20th Anniversary

November 30, 2022

SYREN Modern Dance, New York City based company co-founded by Lynn Peterson and Kate Sutter, will share a split bill with kamrDANCE on December 2, 2022 at 6:30pm & 8:30pm at Arts on Site, Studio 3R, 12 St. Mark's Place, NYC.
---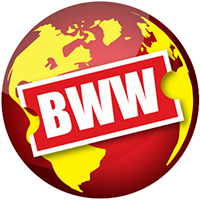 Hampton Theatre Company Presents IT'S A WONDERFUL LIFE - A LIVE RADIO PLAY Next Month

November 28, 2022

The Hampton Theatre Company will present a three-day holiday presentation of "It's a Wonderful Life: A Live Radio Play" on the stage of the Quogue Community Hall for one weekend only, December 16-18. 
---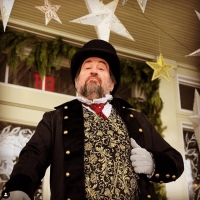 A CHRISTMAS CAROL To Play Shelter Island's Historic Ram's Head Inn December 10, 2022

November 21, 2022

Vanessa Leuck, Ethan Popp and Broadway on the North Fork are bringing back their sold-out, one-man immersive adaptation of Charles Dickens' A Christmas Carol to Shelter Island's historic Ram's Head Inn for one night only this holiday season.
---